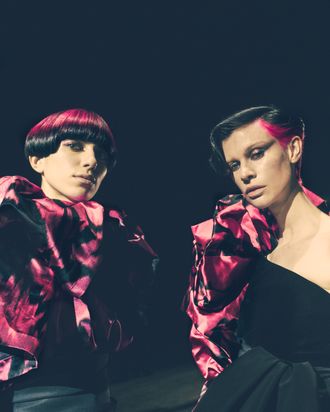 After multiple shows featuring no-hairstyle hair, no-makeup makeup, or "natural" looks, the look from today's fall 2018 Marc Jacobs show was a wild splash of color. Makeup artist Diane Kendal, hairstylist Guido Palau, and colorist Josh Wood created a full salute to jewel tones drawn from decades of inspiration.
Green wasn't just "green" backstage. "It's emerald," said Wood. But there was also bright-red amaranth, glowing chartreuse, passion purple, and a host of other showstopping tones. Nine models received what I'm calling light-beam hair — rays of colors so rich, they practically vibrated with frequency. One model got an undercut of raspberry, while another had rectangle patches of electric blue. On a third, a swoop of hair transitioned seamlessly from ruby to charoite.
Wood called this show a "highlight of his career." He dyed and bleached hair (using Redken Flash Lift) nonstop, day and night starting Monday. He and Jacobs worked together matching hair swatches to "thousands" of fabrics from the collection, with a color palette that he described as a little nightclub-y, and vaguely '80s and '90s. Each model with dyed hair was a "character," as Wood said. "It's about finding something in that human being and using hair color to bring that out."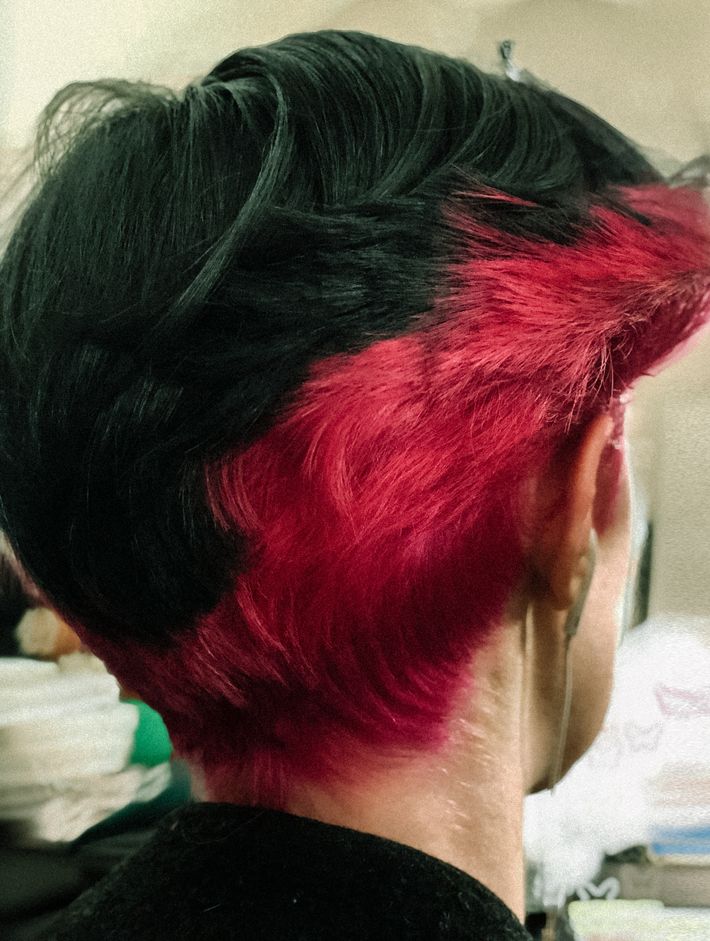 To go with the color, Palau cut rounded '60s mod or bowl haircuts on the girls, using Redken's Satinwear to smooth it out. For inspiration, he looked at some of the classic cuts of Vidal Sassoon, where he (and Wood) spent the early part of their careers. Grace Coddington's Sassoon crop was even one of the inspirations. The other models without bright hair, like Kaia Gerber, wore wide-brimmed black hats designed by Stephen Jones, with veils that wrapped around the neck like scarves.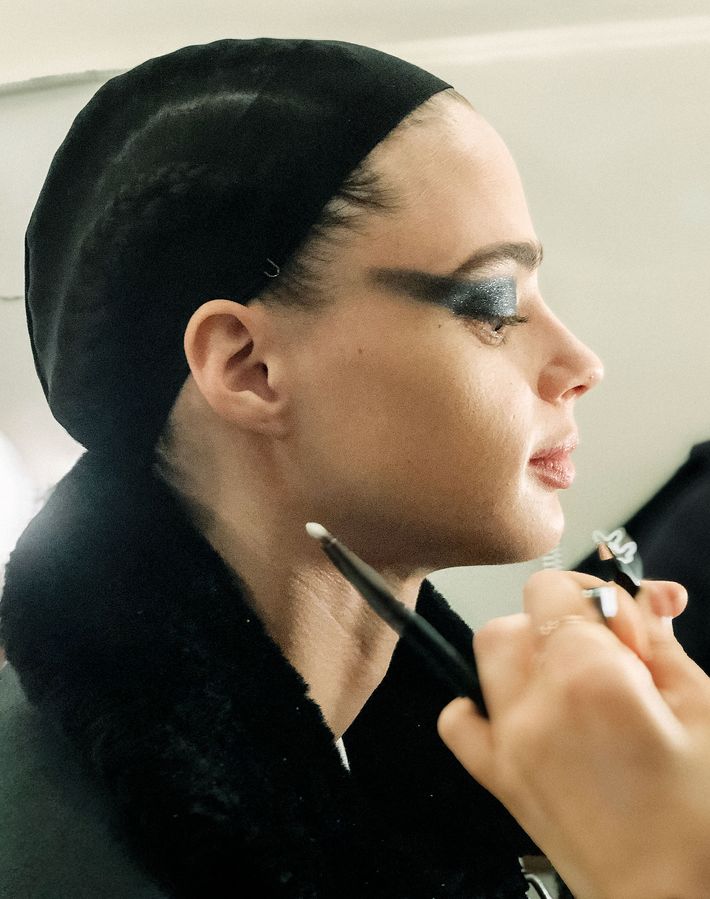 For makeup, Kendal created a glittery, full-eye cat eye that swooped out all the way to the temples, extending upward from the lower lash line. (Kendal said if she went too straight across the eyes, the look would have read like Daryl Hannah in Blade Runner). She used glittery, gel-like shadows from Marc Jacobs Beauty's upcoming holiday collection to create the look. Black eyeliner (Marc Jacobs Beauty Magic Marc'er Precision Pen in Blacquer) created a strong outline around the eye.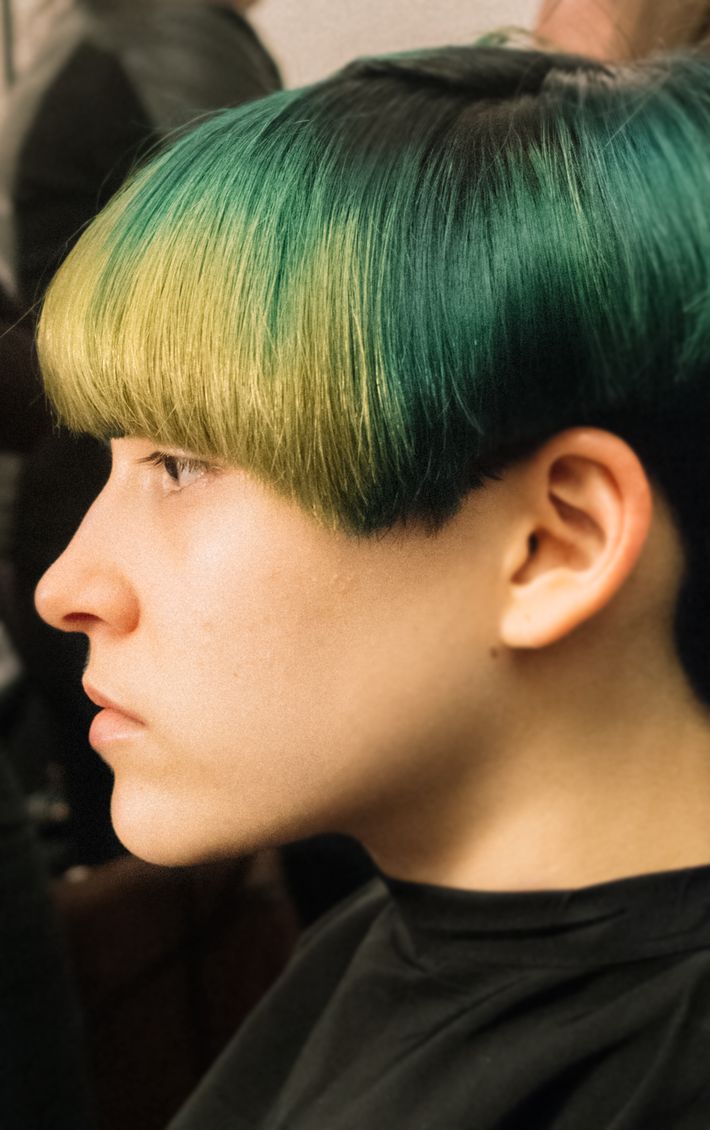 Unfortunately, the wide-brimmed hats hid much of the eye-look details, so it's unlikely that showgoers or runway pictures will show the full makeup effect. To round out the look, manicurist Jin Soon Choi and her team painted models' nails with one of nine special Marc Jacobs Beauty nail polishes created for the show, ranging from a metallic army green (a shade called Green Machine) to deep forest green (Mossy Glossy).
Not quite punk (too polished), neither '80s (too soft), nor futuristic (not raw or sharp), the Jacobs beauty look was polished, a little odd, and otherworldly. It may not be natural or easy, but it is fun.