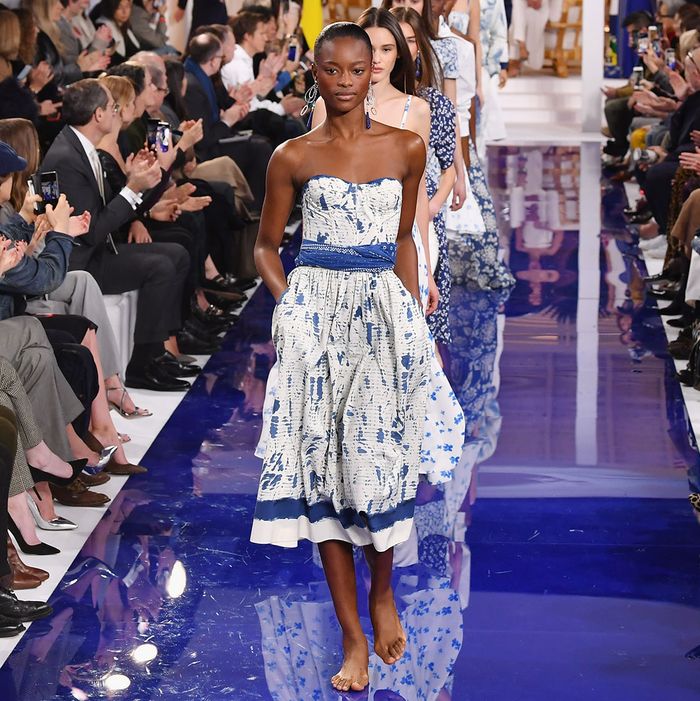 Ralph Lauren spring 2018.
Photo: Slaven Vlasic/Getty Images for New York Fashion Week: The Shows
Remember the iconic America's Next Top Model lesson where Tyra made the girls wear teetering platforms to judging, ultimately causing at least one ankle injury? Think of that, then imagine the happiness of a model learning that she gets to walk in a major runway show (Ralph Lauren, no less) barefoot. Lauren allowed not one, not two, but six models to walk barefoot in his spring 2018 runway show today.
Lauren's New York Fashion Week show opened with a pretty strapless blue-and-white dress, accessorized with nothing but the carefree beauty of the model. The first six looks were also barefoot but then, heels returned. That poor seventh model, wearing heels and realizing everyone around her was barefoot. The rest of the runway featured melange of footwear, including galoshes paired with Bermuda shorts, white loafers straight out of Guys and Dolls, and yellow-and-red color-blocked pumps.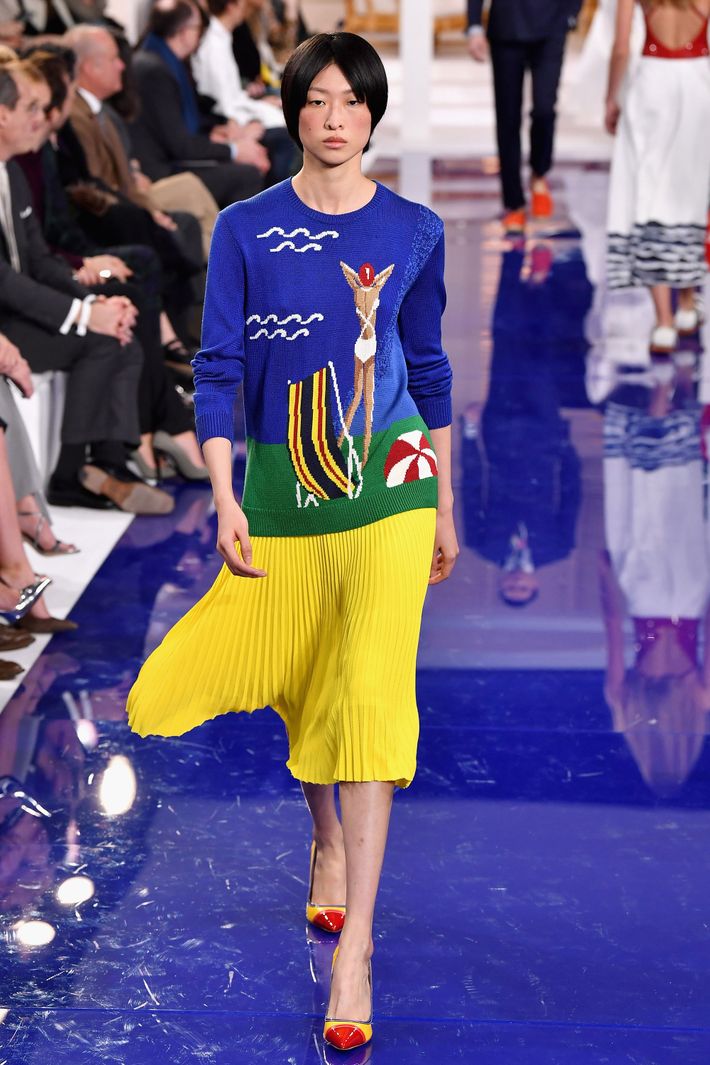 Overall, Lauren's spring show was much more easygoing than last season's James Bond affair. In lieu of Ralph's garage, the new set mimicked a coastal cabana with a glossy blue runway. Unsurprisingly, the clothes featured a lot of red, white, and blue. Pretty standard fare for the designer who gave us the Olympics' fringy gloves. The collection is see now, buy now, so if you need a new pair of galoshes or an American flag sweater, Lauren's got you covered. If the collection is out of your price point, just go barefoot. It's officially chic.