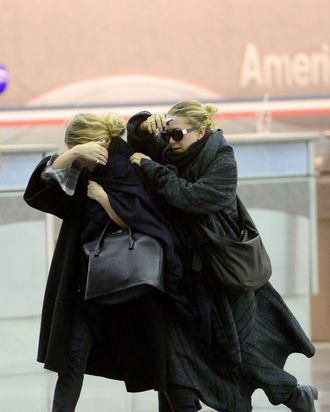 The Olsen twins
Photo: AKM-GSI/BACKGRID
We'll have at least six more weeks of winter, according to the groundhog. That means six more weeks of cold, dark nights that start before you can even leave the office. The only balm for these depressing times is: several photos of the Olsen twins wearing enormous coats.
When I'm sitting at work watching the sun go down at 3 p.m., sometimes I think, "What if I was very small and wearing a huge coat?" Then I look at photos of the Olsen twins doing that, and I feel instantly cozy and cool. Maybe this will work for you, too.
Mary-Kate and Ashley Olsen, style icons from birth, have been regularly hanging great big coats on their tiny bodies for years now. There are approximately 4,000 Olsen-twin-coat photos currently in circulation; I've found a few really good shots to get you started. Like this one, of the Olsens breezing through airport security in oversize outerwear. Does it soothe you? Bonus points for Mary Kate's hat; bonus bonus points for the twins' matching socks and Birkenstocks. (This was taken in 2014.)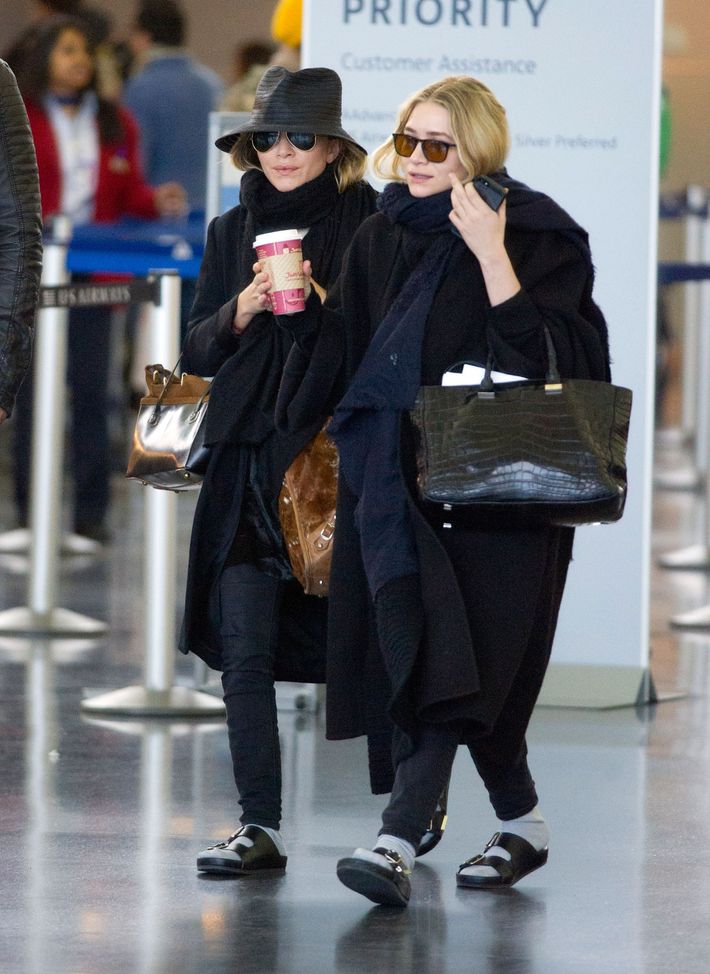 Here's another one from a different day at the airport, when the gals were moving more quickly and also attempting to hide. Isn't it fun to imagine them jumping on their plane and leaving behind a big pile of wool?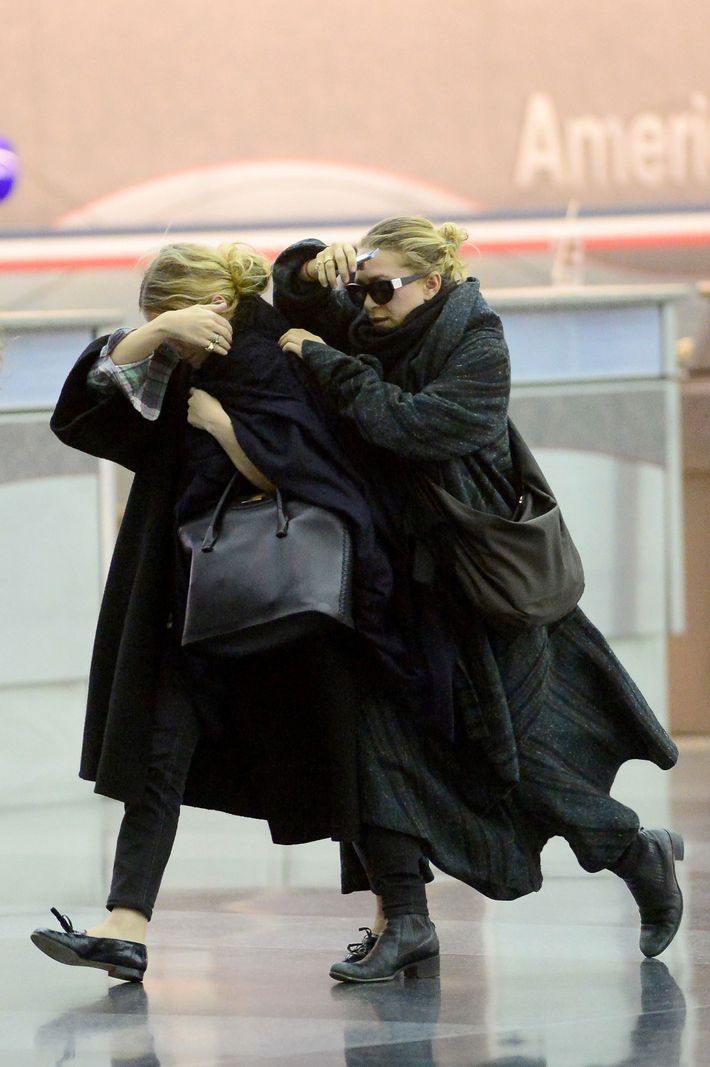 It's great to see Mary-Kate and Ashley together, but it's perhaps even more satisfying to see just one Olsen wearing a large coat and standing next to a normal person or persons. Here's Ashley, wearing a very long sleeve, at a 2017 comedy event that included Adam Duritz, for some reason: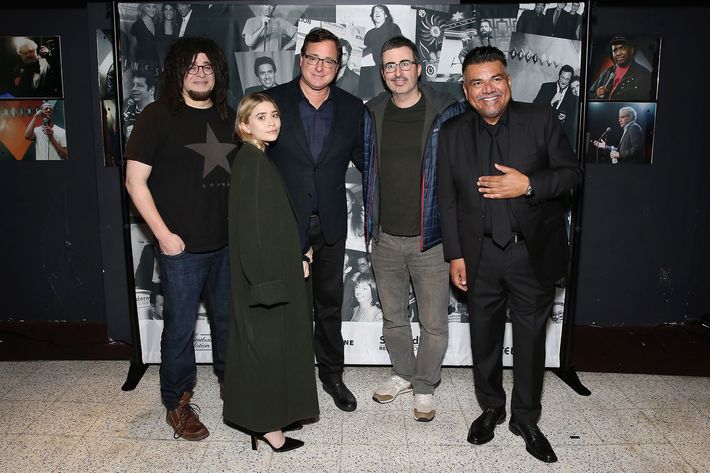 And here's Mary-Kate standing next to a model at a Sotheby's auction in 2014.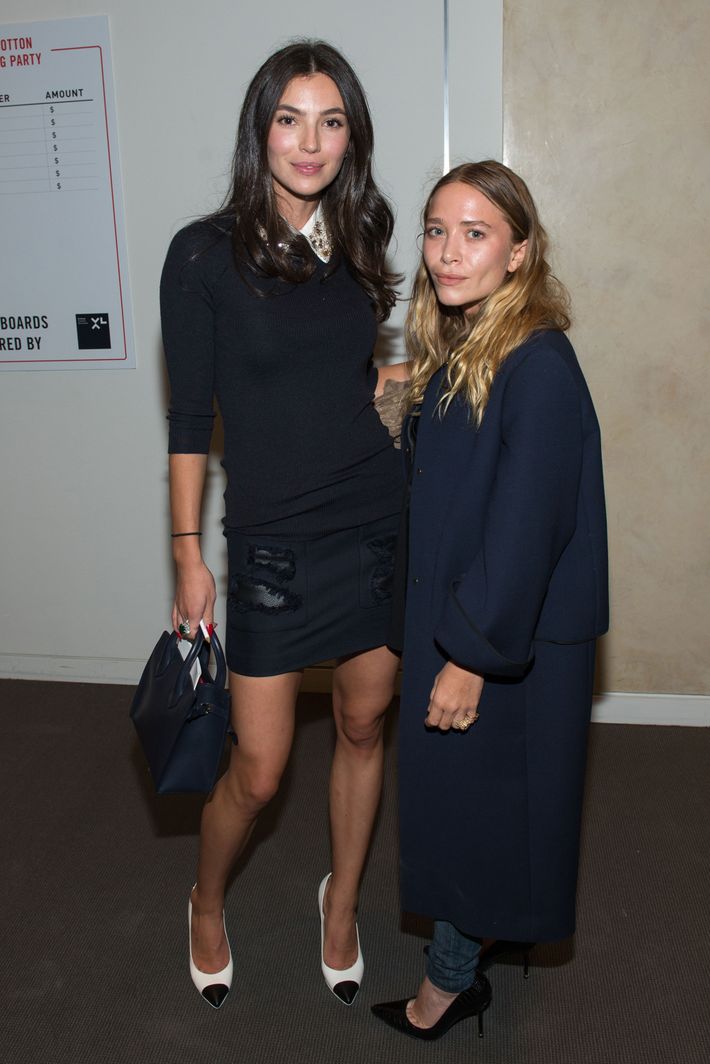 It's incredible how just one Olsen in a massive coat can make everyone else in the frame look ridiculous. What are these guys smiling about?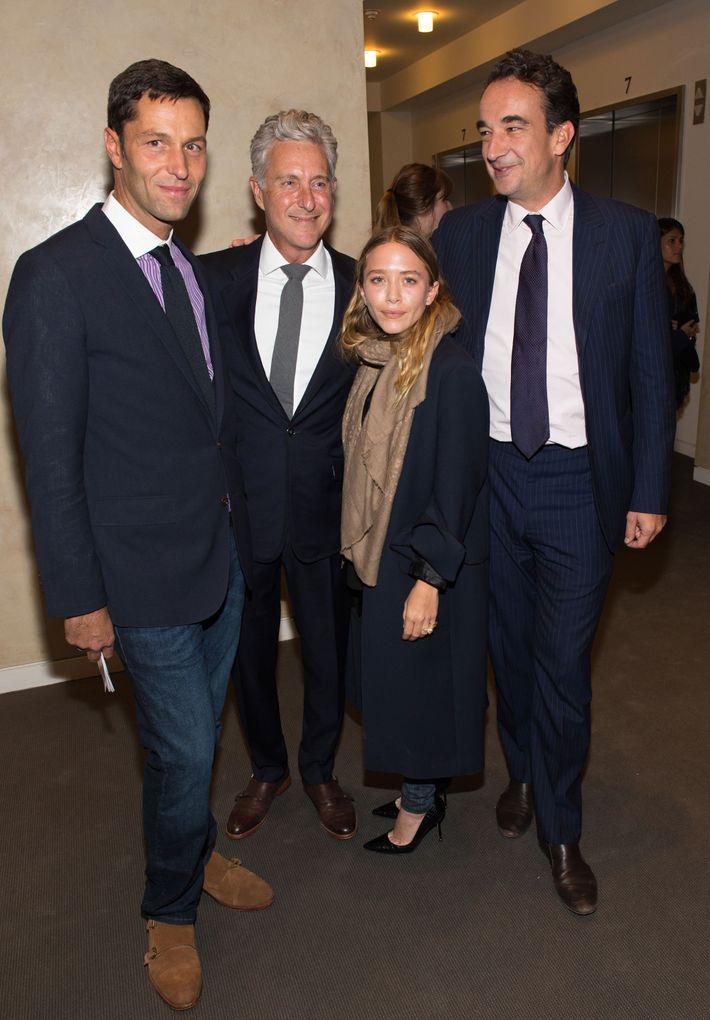 Sometimes Mary-Kate and Ashley are photographed with people who are also wearing big coats. Here they are with their younger sister, Elizabeth, at the LACMA Art + Film Gala in 2016. Elizabeth is beautiful, but does a big coat look exactly right on anyone except an Olsen twin?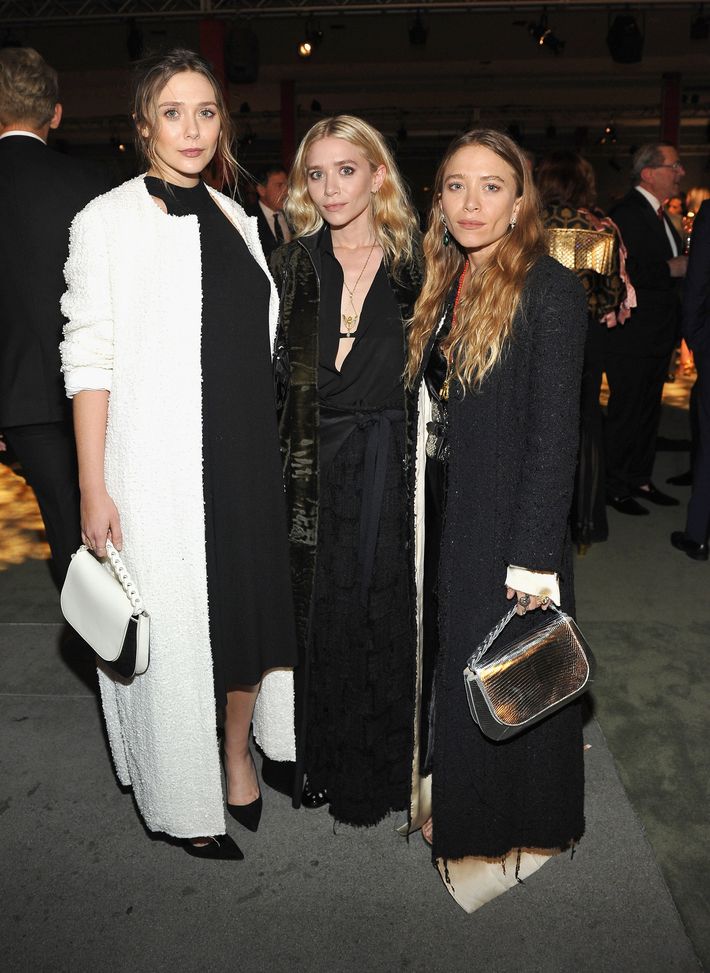 I just don't know.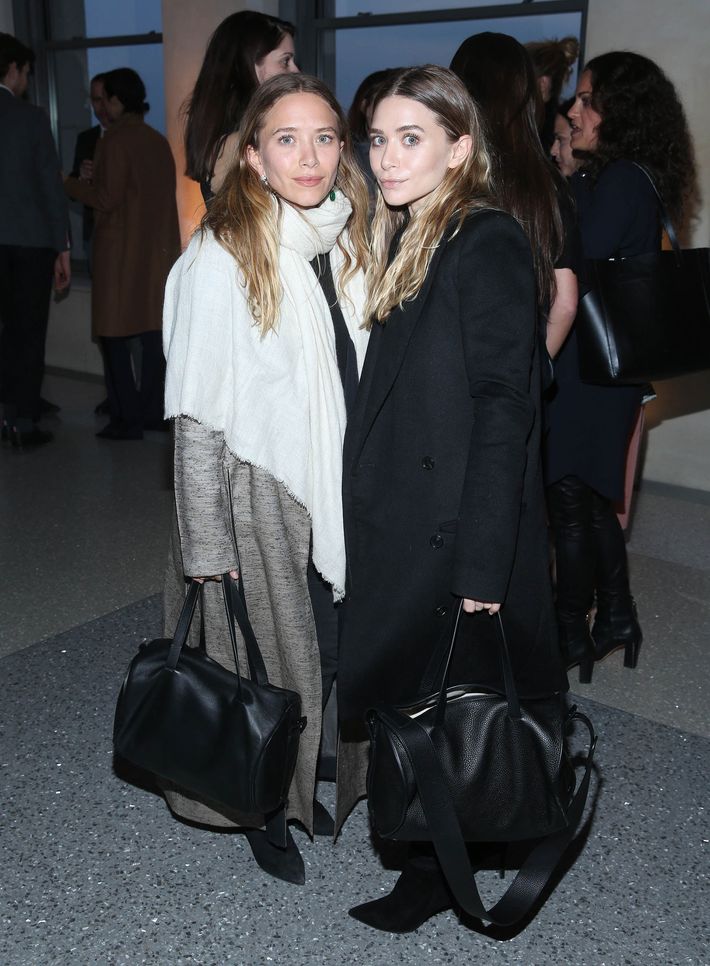 Mary-Kate and Ashley have even figured out how to wear enormous coats to formal events.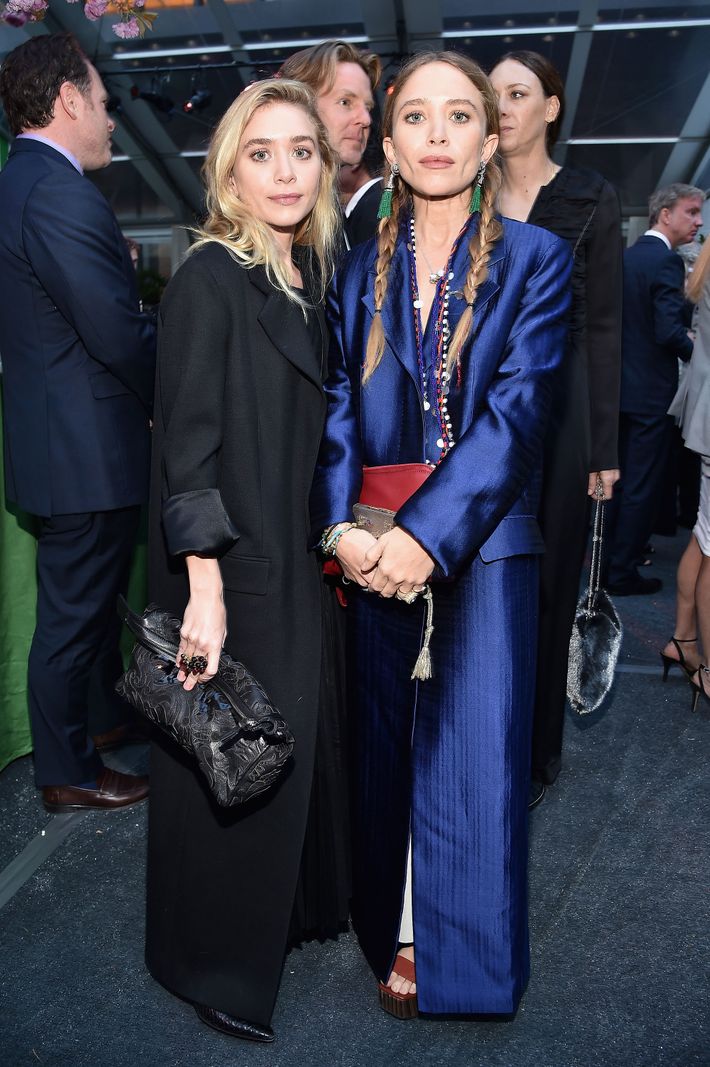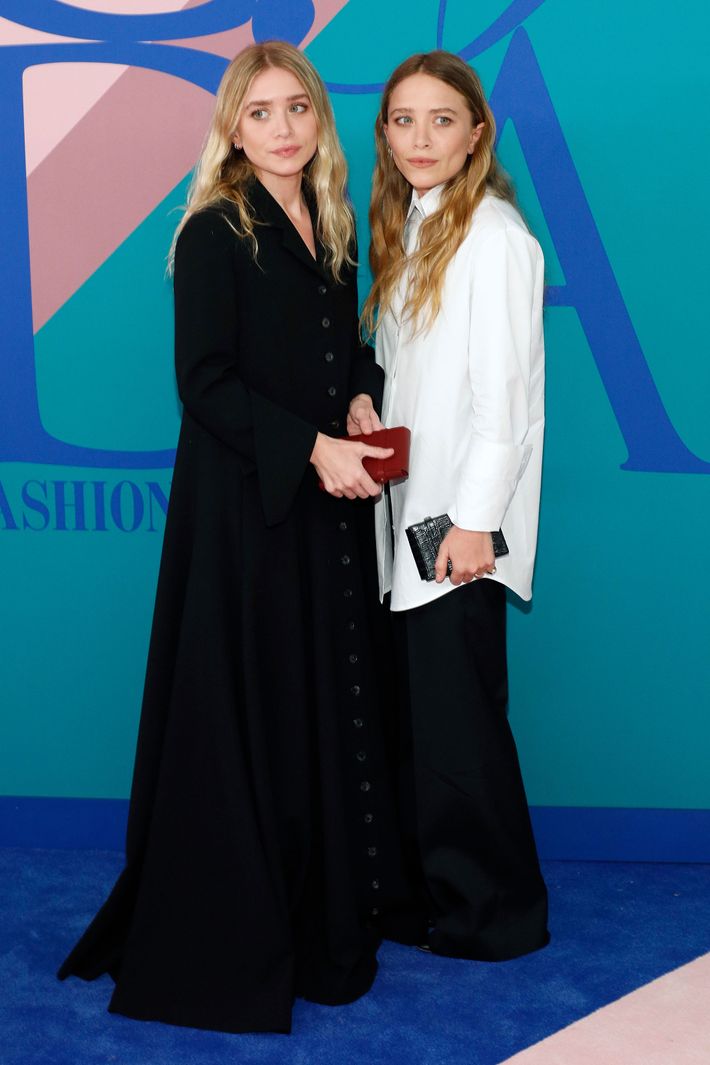 And to basketball games with their French husbands.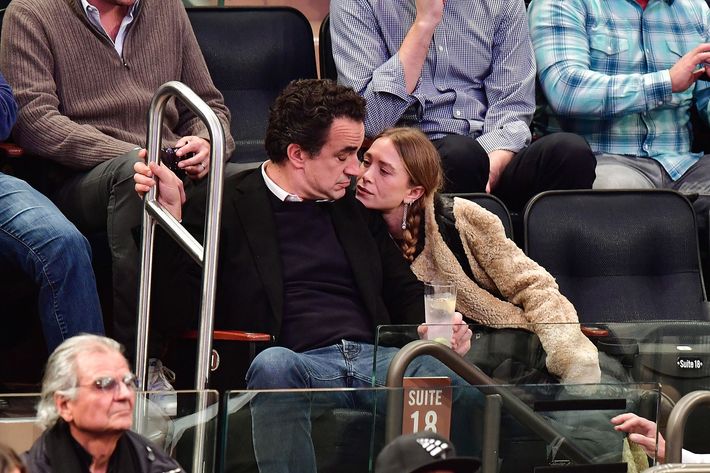 The best kind of Olsen-twin-coat photo, however, is the kind where the Olsen twin has a cigarette.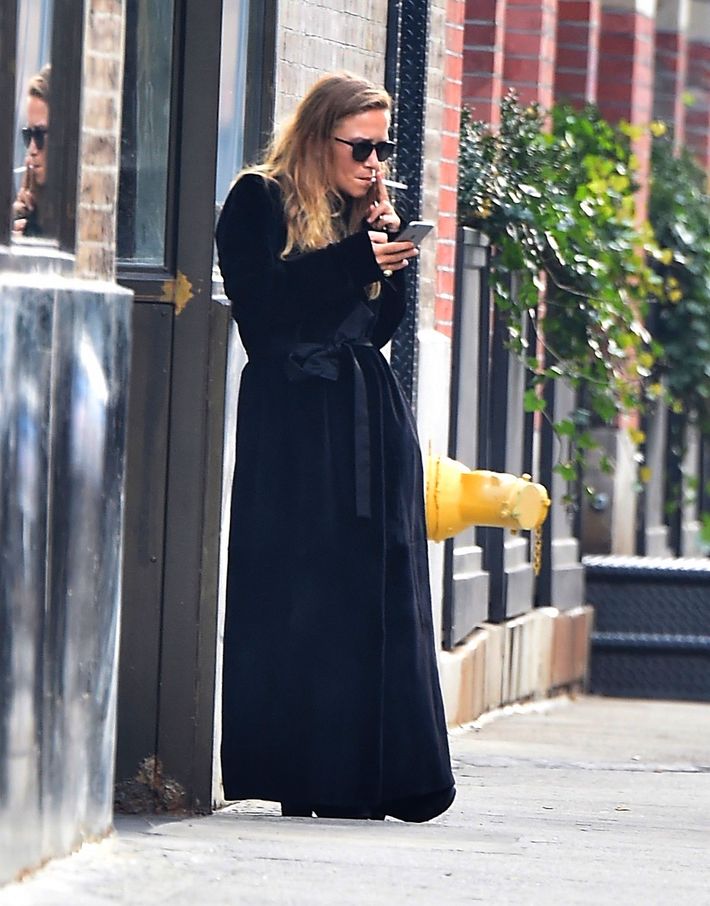 Don't you feel better now? Bye-bye!