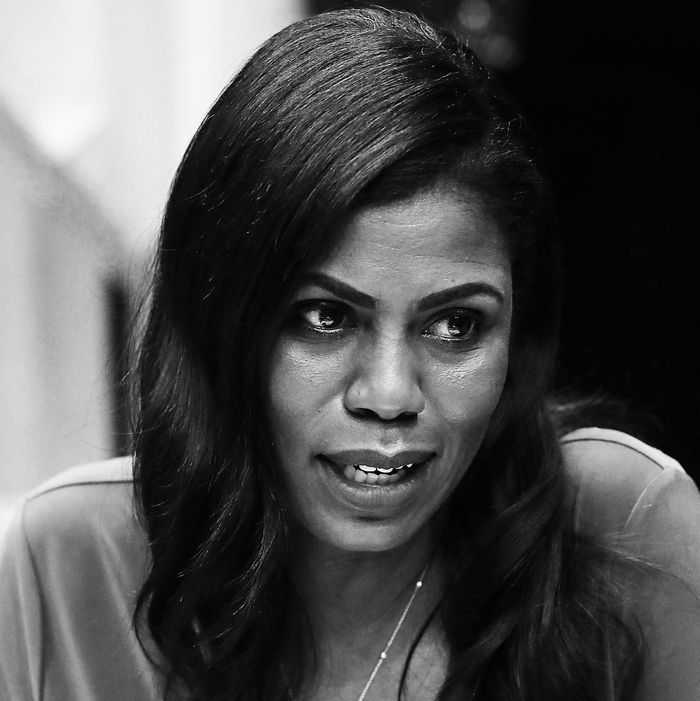 Omarosa Manigault.
Photo: Mark Wilson/Getty Images
Shortly after being fired from the White House (again), Omarosa Manigault went back to doing what she does best — reality TV. The former Apprentice villain and Trump White House staffer is a contestant on this season of Celebrity Big Brother, and in a teaser for tonight's episode, Omarosa tearfully tells her roommate, TV personality Ross Mathews, that she was "haunted" by President Trump's tweets.
"I was haunted by tweets every single day, like 'What is he going to tweet next?'" she told Mathews.
"Does anybody say to him, 'What are you doing?'" Mathews asked.
"I mean, I tried to be that person, and then all of the people around him attacked me."It was like, 'Keep her away from him. Don't give her access. Don't let her talk to him.' Ivanka's there, Jared [Kushner's] there … "
She added, "I'd like to say it's not my circus, it's not my monkeys. I'd like to say it's not my problem but I can't say that because it's bad."
This is not the first time Omarosa has hinted at problems in the White House. Soon after she was fired, she told Good Morning America's Michael Strahan, "I have seen things that have made me uncomfortable, that have upset me, that have affected me deeply and emotionally, that have affected my community and my people, and when I can tell my story, it is a story that I know the world will want to know."
Who knew Celebrity Big Brother would be the place she'd tell them.
Watch the full interaction below.