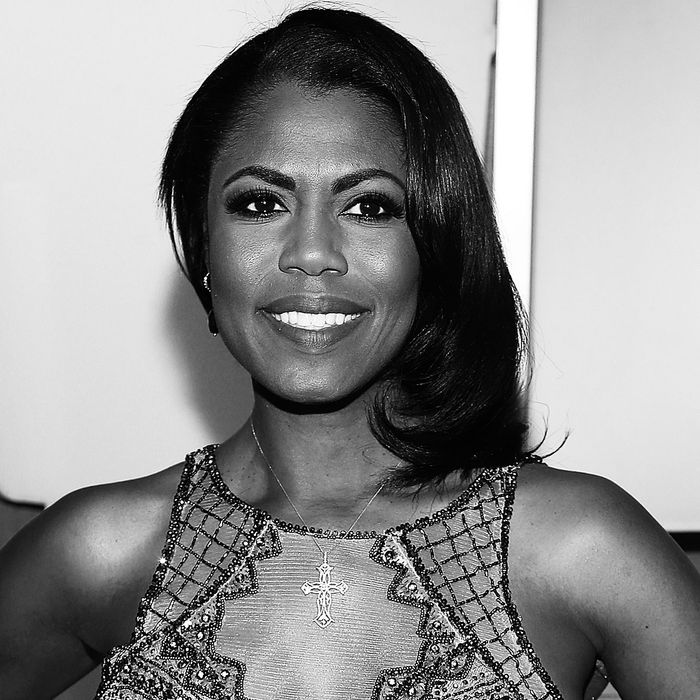 Omarosa Manigault-Newman.
Photo: Paul Morigi/Getty Images for MGM National Harbor
After her time in the Trump White House came to an end, Omarosa Manigault-Newman returned to her true home: reality TV. And while her tenure as director of communications for the Office of Public Liaison may have been rocky, she's seemingly doing an excellent job in her new position as director of creating drama.
Before her season of Celebrity Big Brother even began, clips showed her discussing how the president's tweets "haunted" her. Then, during Thursday's season premiere, she was asked if she would ever vote for Trump again, to which she answered: "God no. Never. Not in a million years, never."
Following those initial haunting tweet comments, deputy press secretary Raj Shah said, "Omarosa was fired three times on The Apprentice, and this was the fourth time we let her go. She had limited contact with the president while here. She has no contact now."
It's yet to be seen how the White House will publicly react to Manigault-Newman's latest voting comments, but our currently reality means that the president firing off a tweetstorm about Celebrity Big Brother is likely imminent.