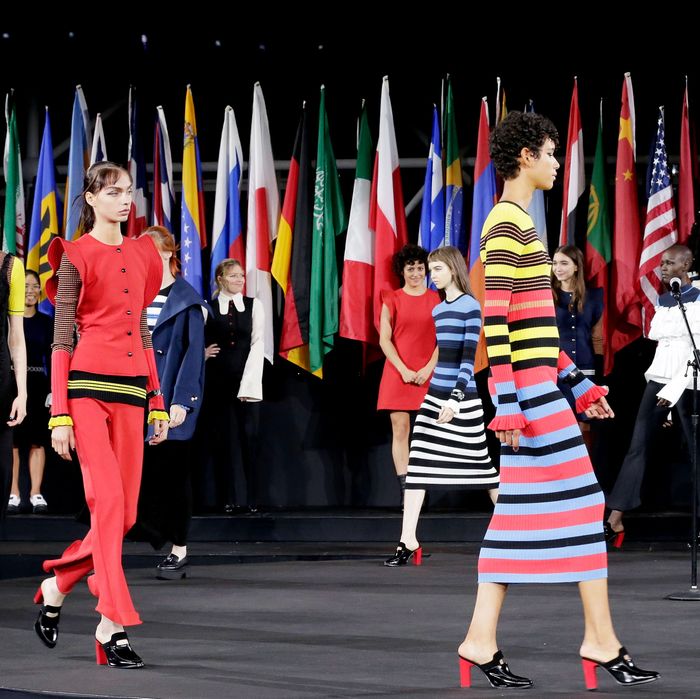 Opening Ceremony's Pageant of the People.
Photo: JP Yim/Getty Images
Runways are not particularly happy places, but Opening Ceremony is going to show at Disneyland anyway because juxtaposition is fun. The label announced today that it will show at Disneyland in California on March 7, in lieu of showing at New York Fashion Week this month.
Opening Ceremony has often offered its own spin on the traditional runway show. It's done political statements like the Pageant of the People at Fashion Week in 2016, and a protest-themed ballet for the next season. Recently, it's gone the "feel good" route and seem to be sticking to it with Disneyland. Move over Kaia and Gigi — Minnie Mouse is coming for you.