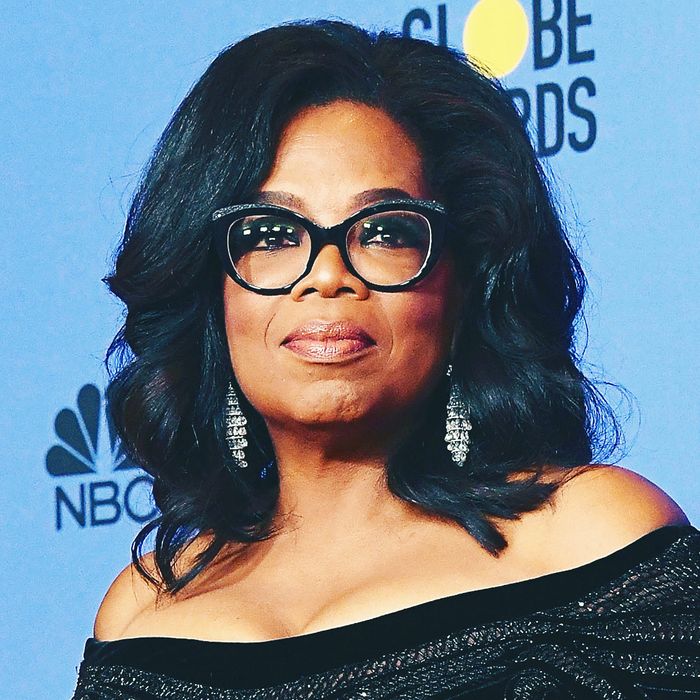 Oprah Winfrey.
Photo: Steve Granitz/WireImage
Oprah Winfrey is a professional. So when a viewer — even one angrily cooped up in his Florida golf club — accuses her of being "insecure" and "biased and slanted" in her interviews, she takes it seriously.
On Thursday, the talk show mogul responded to President Trump's tweet over the weekend, in which he criticized her recent 60 minutes segment, saying "The questions were biased and slanted, the facts incorrect," and once again expressed his desire for Oprah to run against him in 2020.
"I woke up and I just thought … " Winfrey said, raising her hands in incredulity. "And I don't like giving negativity power, so I just thought, 'What?' What I actually really did was I went back and looked at the tape to see if there was any place that that could be true. Did I feel like it was slanted or biased? I went back and looked at every tape; I called the producers."
She went on to explain how heavily 60 Minutes segments are edited and critiqued before they air and how, contrary to the president's claims, she made sure both Democrats and Republicans got air time, and had their opinions heard.
"So, I was working very hard to do the opposite of what I was hate-tweeted about, [but] it's OK."
Oprah then moved on to a far more important topic: All her new celebrity friends. She told Ellen she "got a lot of numbers" at DeGeneres's recent star-studded 60th birthday party, though it's unclear whether she knows who all those numbers belong to. Apparently she confused Leonardo DiCaprio with Justin Timberlake, and her best friend Gayle King had to explain to her who the Weeknd was. But then they all took this great picture together that we all get to enjoy.
Nothing but respect for my Oprah.
Watch her full response to President Trump's comments below: