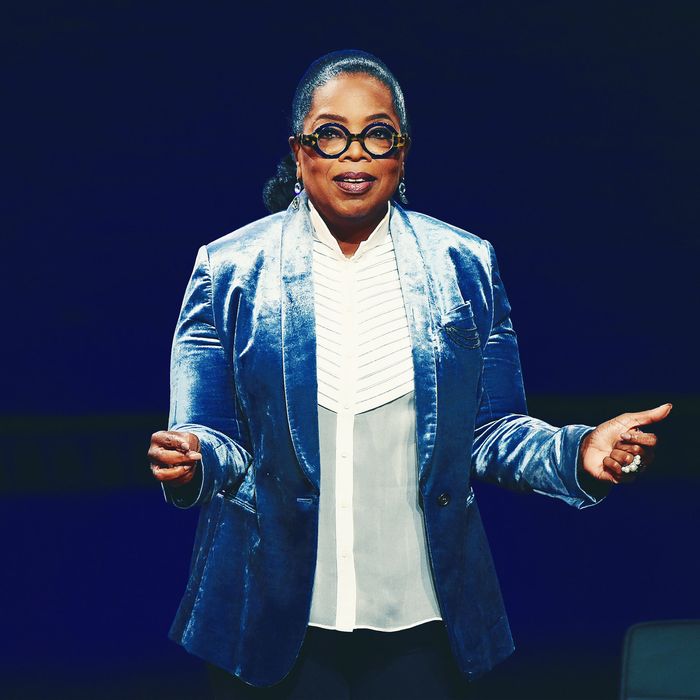 Oprah Winfrey.
Photo: Kevin Mazur/Getty Images
Oprah Winfrey announced on Tuesday that she would also donate $500,000 to the March for Our Lives, which is being held to call for an end to gun violence after 17 students were killed in the shooting at Marjory Stoneman Douglas High School in Parkland, Florida.
Winfrey's announcement comes after George and Amal Clooney said they would march with the students and donate $500,000 in the name of their children Ella and Alexander to help pay for the event.
In a tweet, Oprah said she would be matching the Clooneys' donation:
"These inspiring young people remind me of the Freedom Riders of the 60s who also said we've had ENOUGH and our voices will be heard," Winfrey wrote.
Over the weekend in Washington, dozens of students organized a "lie-in" outside the White House calling for gun reform. In Fort Lauderdale, Marjory Stoneman Douglas High School senior Emma González criticized lawmakers for their ties to the NRA in a powerful speech. And on Tuesday, 100 high school students boarded buses to Tallahassee to try and lobby lawmakers to change gun laws.
The March for Our Lives will be held on March 24 in Washington, D.C., and student organizers say they want new legislation that will address gun violence.
"We cannot allow one more child to be shot at school. We cannot allow one more teacher to make a choice to jump in front of a firing assault rifle to save the lives of students," the group wrote in their mission statement. "We cannot allow one more family to wait for a call or text that never comes. Our schools are unsafe. Our children and teachers are dying. We must make it our top priority to save these lives."