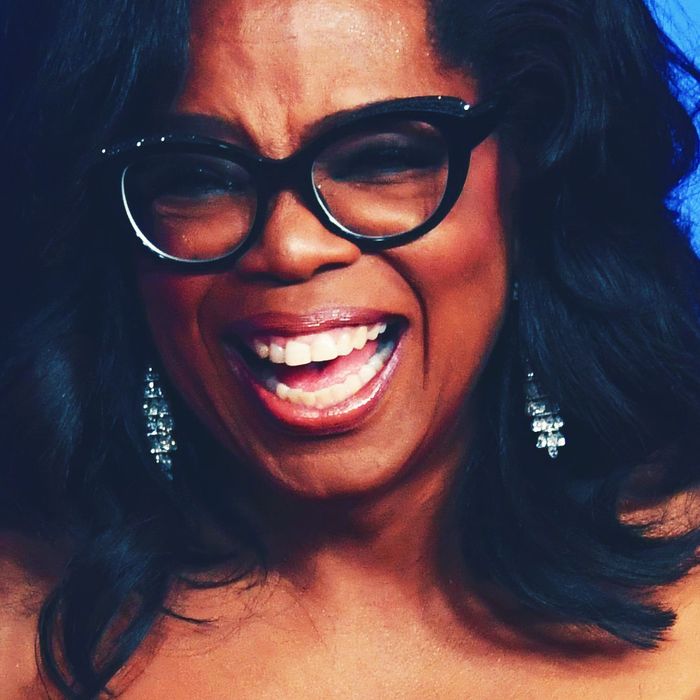 Oprah Winfrey.
Photo: FREDERIC J. BROWN/AFP/Getty Images
Nothing spreads faster than a rumored presidential run, and after delivering an inspiring speech at the Golden Globes, Oprah Winfrey found herself at the center of the aforementioned speculation. In conversation yesterday with Lin-Manuel Miranda for her SuperSoul Conversations series, though, the Daily Beast reports that Winfrey made her intentions explicitly clear: No, she isn't running.
Referencing the fame he gained from creating the Broadway hit musical Hamilton, Miranda acknowledged his social platform and ability to reach a massive audience. He then teasingly said, "But that's it — I'm not running for public office."
Winfrey immediately interrupted, "I'm not either!"
"Oprah is a more powerful position than president," Miranda joked to the lively crowd.
To beat out our current TV-celebrity president in 2020, given Donald Trump follows through on his plan to run for reelection, the Democrats may just have to run a candidate with political experience.