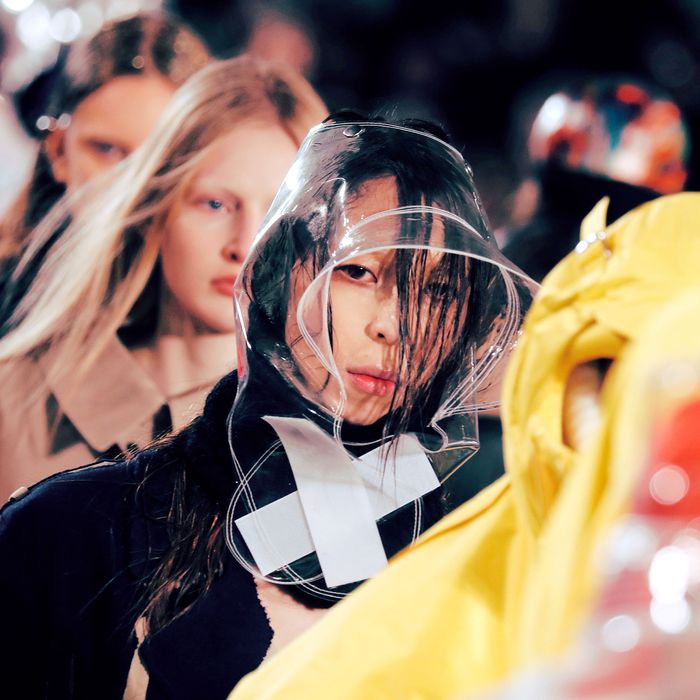 A model at Margiela.
Photo: FRANCOIS GUILLOT / Contributor/This content is subject to copyright.
Maison Martin Margiela's models looked ready for anything at the French house's fall 2018 runway show this morning. Designer John Galliano created a collection of hoods and coats so impenetrable they resembled hazmat suits in friendly colors like cobalt and (fashion's new favorite texture) sheer plastic. Practical, maybe. But when compared to the cheerful pageboy caps at Dior, it's a little ominous. Thankfully, the house paired them with brightly colored lips and slip dresses over anoraks to lighten the mood.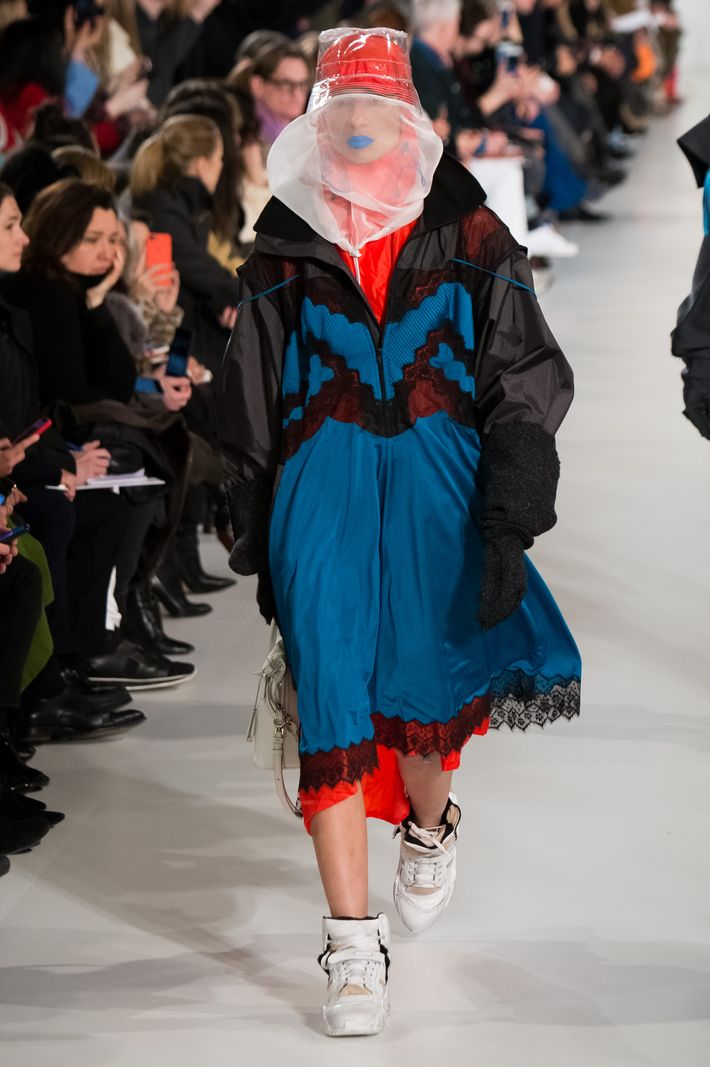 Margiela's recent couture and menswear collections also featured protective coverings, in the form of shiny swim caps. But Galliano took it to the next level with this show. The largest look was an iridescent purple, black, and blue jacket paired with dad shoes and a top-handle bag. Critic Cathy Horyn called it "protective cover."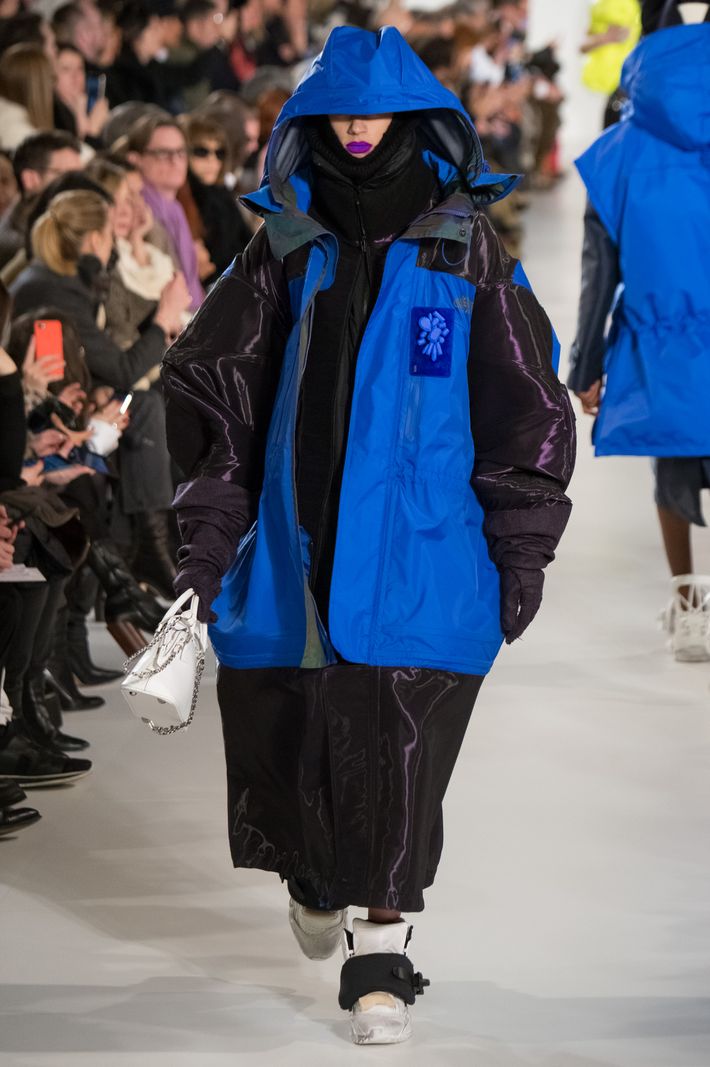 Not all of the looks shared the same postapocalyptic vibe. Galliano brought the iridescent fabrics found in his last couture collection into ready-to-wear. He showed many interpretations on the classic trench coat, including some with an extra puffer jacket wrapped around one sleeve. Some models went without any kind of headpiece at all (gasp!) but most wore some kind of hood, hat, headscarf, or a combination thereof.
What does Galliano know that we don't?