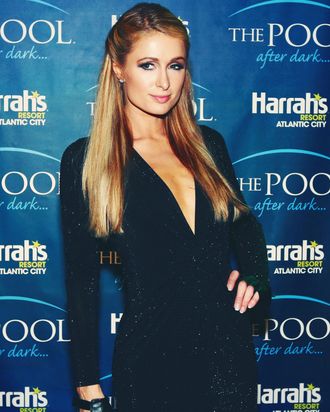 Paris Hilton.
Photo: Tom Briglia/WireImage
In 2012, Paris Hilton left behind a career of pouting while holding a tiny dog to embark on her new life as a DJ. Since then, her passion has taken her from Ibiza to Burning Man to Ibiza to free gigs at gyms to Ibiza again. And now, she's bravely speaking up on behalf of women who are also DJs everywhere.
TMZ ambushed the heiress/DJ to ask about DJ/DJ Steve Aoki's recent comments that there wasn't enough gender equality in DJing.
Hilton, who said last year that she didn't believe Donald Trump's accusers, began by saying "there's so many women DJs that are just killing it" before chiding the interviewer for even using the term "female DJ."
"Just like a doctor shouldn't be called a female doctor, a male doctor, we're all people, we love music, we love to entertain," she said. "So I don't even think they should just call anyone a female DJ."
Wow … DJ Gloria Steinem over here.