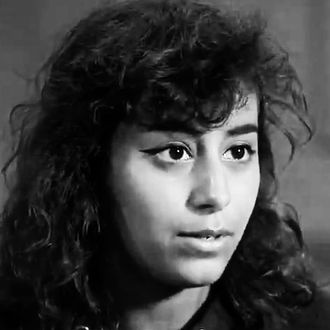 Ariana Lopez on
Good Morning America
.
Photo: Courtesy of GMA
Last Wednesday, 17 people were killed during a horrific shooting at Marjory Stoneman Douglas High School in Parkland, Florida. In a new interview, a former friend and classmate of suspected gunman Nikolas Cruz told Good Morning America that he "talked about killing our parents, our friends, boyfriends, and girlfriends."
Speaking with GMA, Ariana Lopez — who hid in a closet during the February 14 shooting — said her former friendship with Cruz started out like any other, but she quickly noticed "disturbing" behavior. "He used to sell knives out of his lunch box, which I thought was insane," Lopez said. She continued:
"He posted pictures of like 15 or more firearms just on his bed, like this was normal, you could even see a hamper in the background. That's how ordinary it was to him."
Lopez also told GMA that she and her friends reported their concerns about Cruz to school officials several times between 2016 and 2017. She also added that Cruz was abusive to his ex-girlfriend. "He would hit her, he would threaten her, he would threaten her family and her friends for talking to other guys," she said.
The student also told GMA that she and her classmates "knew" Cruz was the shooter before his name was even released as a suspect. "He was the only person that we could think of that would do something like this," she said.