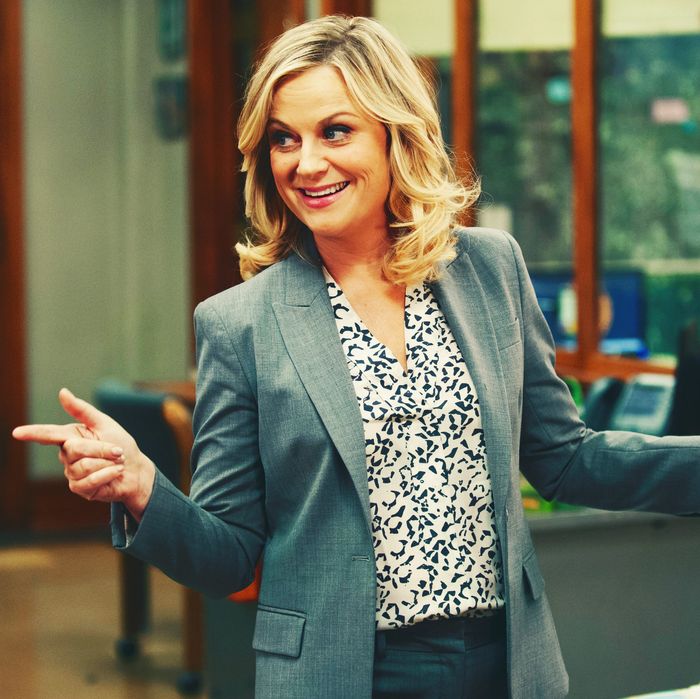 Photo: NBC/NBCU Photo Bank via Getty Images
There are plenty of causes that would make good excuses for Leslie Knope GIFs. Want help raising funds for your community garden? Go ahead, use a Leslie Knope GIF. Looking to promote women running for office? Use a Leslie Knope GIF. Raising money to save the lives of miniature horses? Definitely use a Leslie Knope GIF!
But if you're the NRA tweeting in the immediate wake of a school shooting that killed 17 people … maybe don't use a Leslie Knope GIF.
After the NRA tweeted out the above GIF, thanking the NRA's national spokeswoman Dana Loesch after she addressed survivors of the Parkland shooting and their families in a CNN town hall, the Parks and Recreation cast and creator Mike Schur took to Twitter to express their outrage.
Sorry, NRA: The people of Pawnee have spoken.