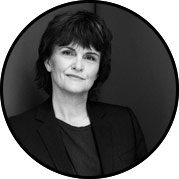 The really impressive thing about Clare Waight Keller's first haute-couture collection for Givenchy was that it revealed her talent to many insiders for the very first time.
Think about that. Waight Keller has been a designer for 25 years, most recently at Chloé. She designed sexy tops and swimwear for Tom Ford at Gucci, men's suits for Ralph Lauren, and knits for Pringle. She has a pedigree. Yet somehow her designs never made the fashion press think of her as a big-name talent, as they did her Givenchy predecessor Riccardo Tisci. Even her first ready-to-wear collection for the brand last October left critics a little disappointed, despite its very clear line on tailoring and its graphic use of lace and pleating. As Suzy Menkes said (summing up the general tone of the reviews): "There were things to like. Nothing much to love."
So why, on the night of January 23, did people suddenly see Waight Keller in such a completely different way?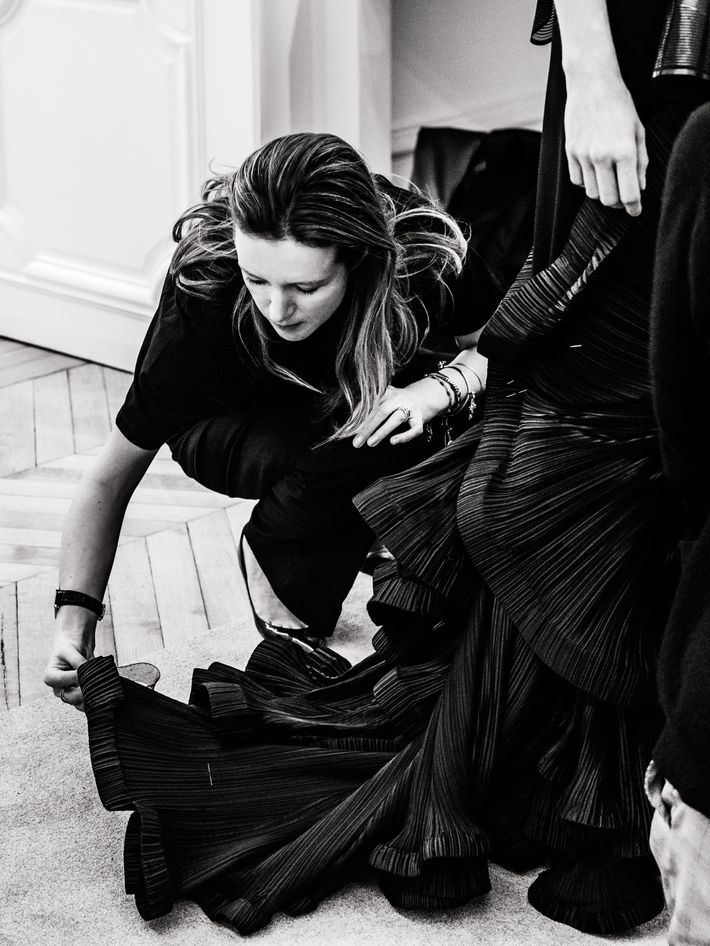 After the show, I hurried backstage because I wanted to observe the reaction. To me, the collection was a wonderful example of modern elegance, beginning with the crisp line of the shoulders of the coats, which looked especially black against a softly tiered white silk gown or a long silver beaded skirt. That these clothes were made in the tradition of haute couture — special fabrics, cut on the round, sewn by hand, fitted painstakingly in toiles, molded on the body, pressed with hot irons — was implicit in every garment. At the same time, Waight Keller apparently didn't feel the need to justify couture's extravagance with dramatic gestures like sweeping skirts. Instead, she moved toward couture's true raison d'être, which is intimacy. The wearer knows her clothes are made for her body; you don't.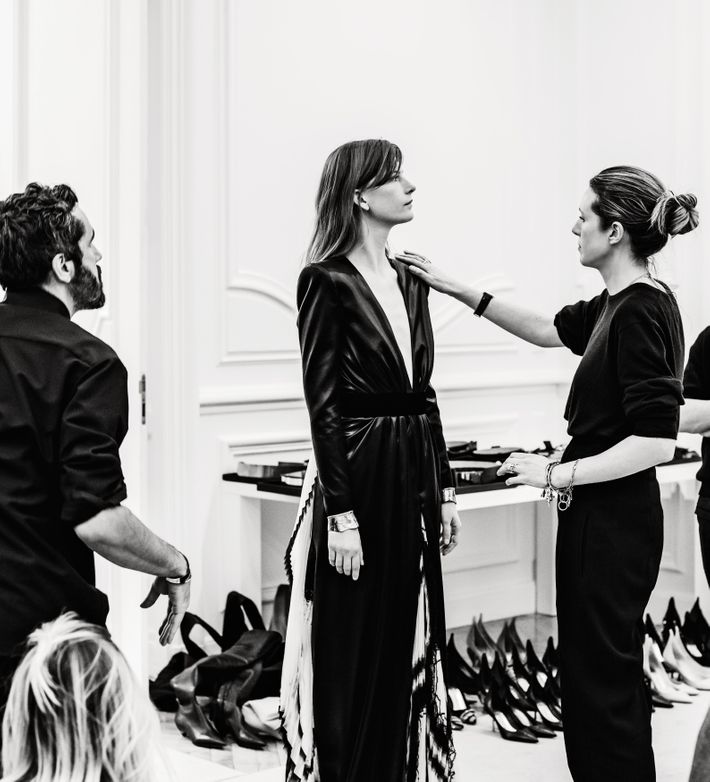 Backstage, Waight Keller, a thin Brit with delicate features and a natural reserve, was standing against a wall next to the company's PR chief in front of more than a dozen reporters. One asked, "It's such a different femininity from Chloé — how did you get your mind switched?"
"I think it was just working with a new vocabulary of materials and textures," Waight Keller replied, unhurried.
Menkes stepped forward and asked, "But why is it so different? I mean, you've been designing for quite a number of years."
"It was the freedom that couture offers," Waight Keller said.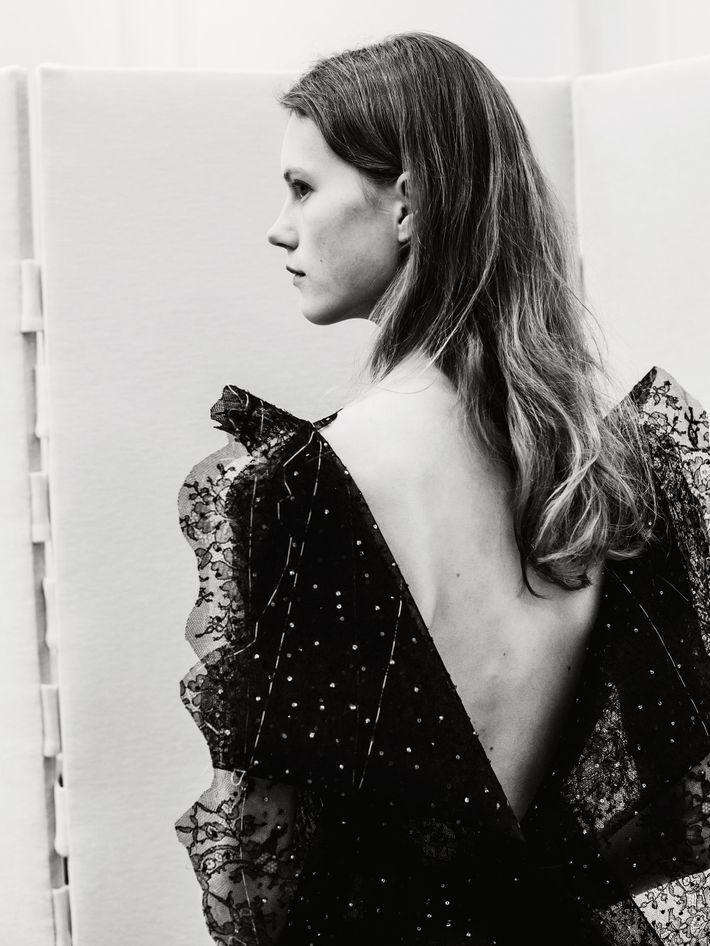 Later, I asked my friend Tim Blanks, the critic at the Business of Fashion, who was in that crowd of reporters, what he thought about it all. "It's hard to tell someone that what she just did was really amazing without it sounding patronizing," he admitted. "She'd be bound to think, Wait, did people think I was boring? What were you expecting?" But what has come to light with her couture show is how ambitious she is. Maybe people underestimated her because she has never exactly fit the mold of a big-brand designer, despite a significant career. "She's so nice," says Blanks. And her former Gucci colleague Christopher Bailey, the president and chief creative officer of Burberry, says, "She's just a good, kind, no-nonsense, hardworking person who has always managed to balance a strong family life" with work. (Since 1999, she has been married to Philip Keller, an architect from Appleton, Wisconsin, and they have three kids. The family lives in London.)
Waight Keller says she understands why people were surprised. "People get trapped in time," she says when I call her a few days later. "They judge you on your history and bring that baggage with them."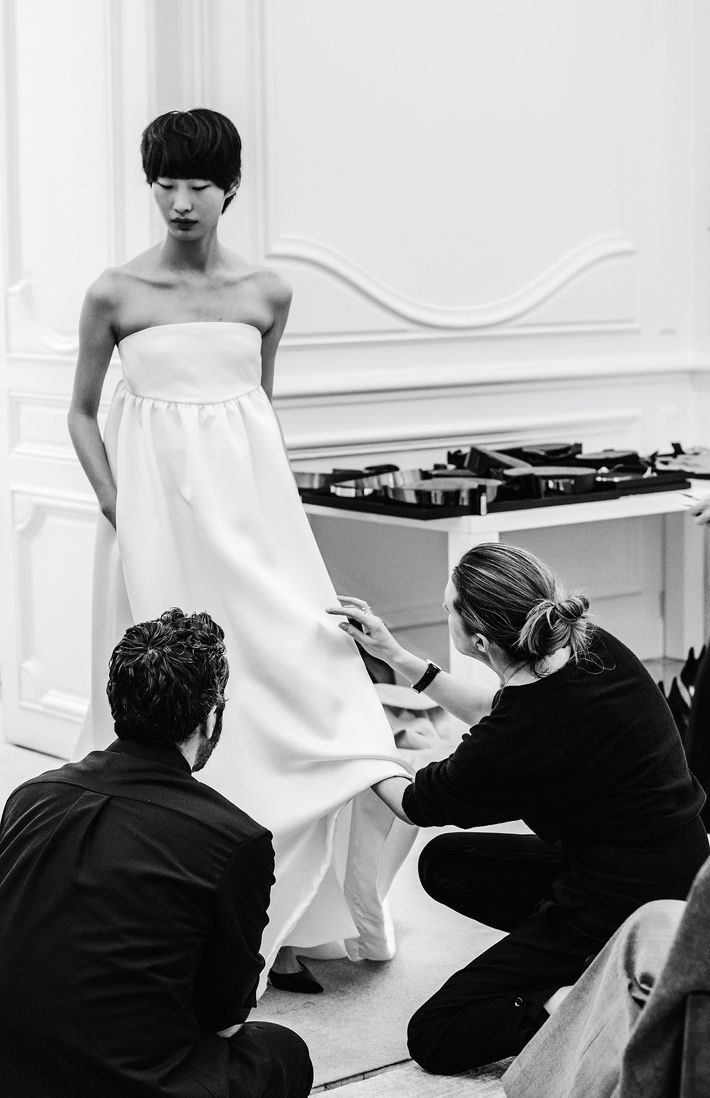 To me, the whole thing was fascinating. She outflanked everyone, and that so rarely happens. It's not as if she didn't leave clues pointing to this future: There were the years at Ralph Lauren learning tailoring and the time with Ford at Gucci, where she'd have learned the importance of a clear message. (Those shoulders!) But what I found most interesting about this show was that in using the language of haute couture, she was able to draw new attention to Givenchy and to stir wonder as well.
The writer Kennedy Fraser once said, "The haute couture is a degenerate institution propped up by a sycophantic press." That was in 1975, when only 20 or so Paris houses still produced couture collections. Ready-to-wear had taken over, and Yves Saint Laurent and Balmain were putting their names on shower curtains, toilet seats, wigs. That was the source of the rot.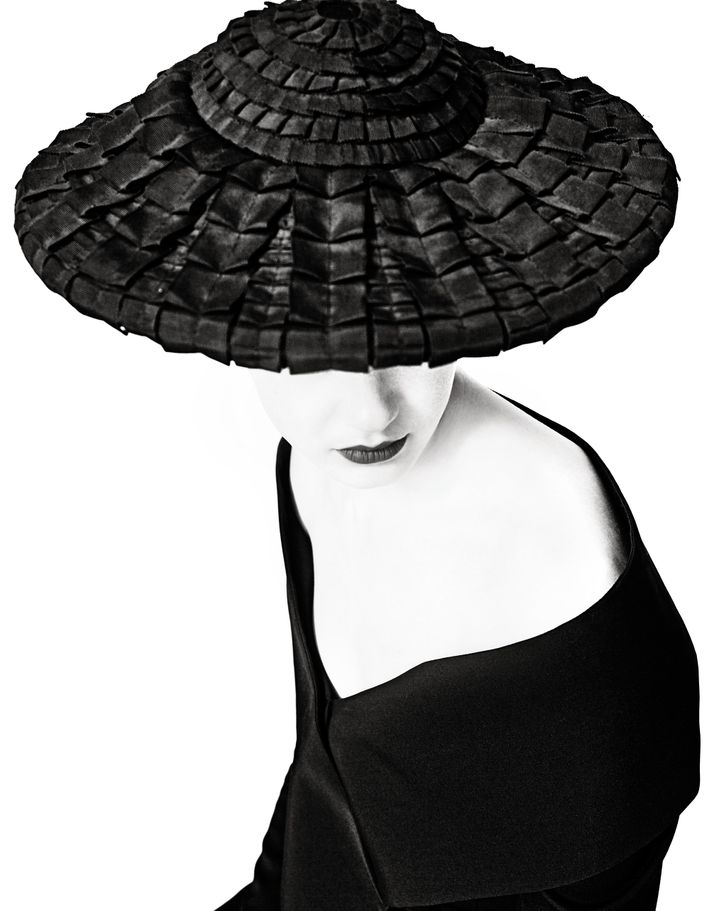 Today, there are only four couture houses with continuous roots into the 20th century — Chanel, Dior, Givenchy, and Valentino. They must compete, along with newer entrants like Gaultier and Armani Privé, for the roughly 500 clients willing to spend $50,000 for a suit jacket or $200,000 for a gown. Givenchy had stopped showing regular couture collections during Tisci's time, but its ateliers remained in place for celebrity one-offs. The company would never dream of shutting couture down — "Otherwise, you just become one of many," says Givenchy CEO Philippe Fortunato. One of Waight Keller's requests, during interviews with Fortunato and Bernard Arnault, was to restart a full-fledged couture operation.
"I believe it can be a business, and that makes it more valid than being purely red carpet," she said a few days before her show, as we sat in her immaculately white office overlooking the Avenue George V, gray with rain. "You're employing the artisans not just for one dress but for a collection. It supports the craft." It also feeds a profound hunger — for know-how and elegance.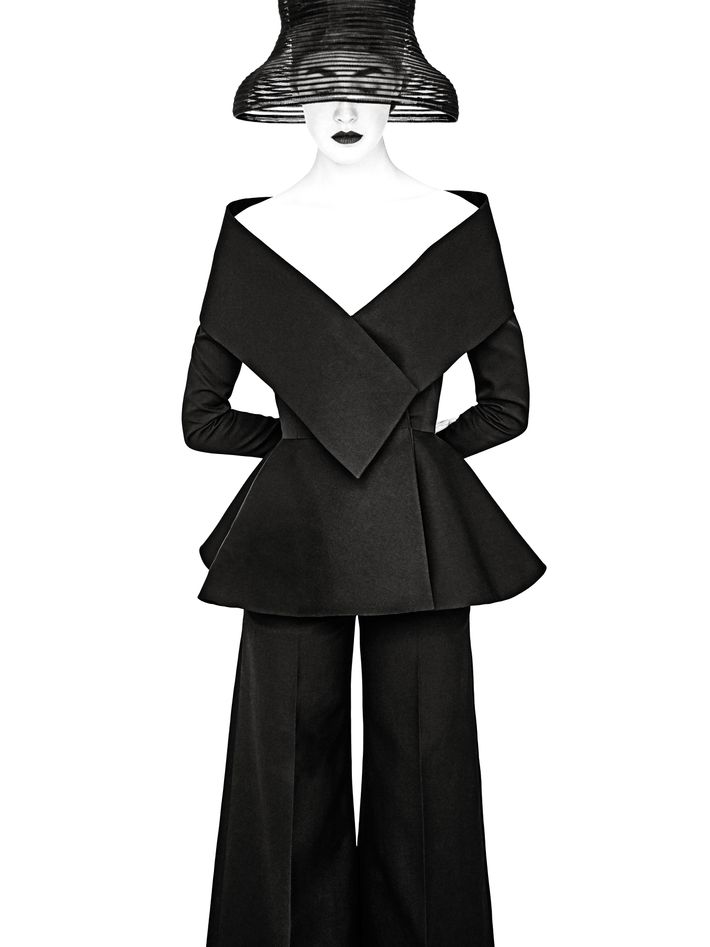 Perhaps it is because of the bad-boy legacy of John Galliano and Alexander McQueen — both of whom worked briefly at Givenchy — that we think modern couture should be controversial, and if not controversial (remember Galliano's hobo show for Dior?), emotional. Maybe it should. But one could argue that as the rest of fashion chases after the latest concept or celebrity or tries to market itself for mobile-phone screens and lifestyles, maybe couture's purpose is to be about things that actually take time.
Waight Keller does exactly that: takes her time. She listens to people. She doesn't lose her cool. It's a quality that helps explain the calm of her clothes, but more than that, it's a connection to Givenchy. When McQueen was at Givenchy, he was often brashly dismissive of the legacy. Indeed, he once told me he didn't think the house was even worth keeping open since it did not have a signature style, like Chanel's cardigan jacket or Dior's romance, that it could endlessly exploit. But the Givenchy archive is vast and complex, and Waight Keller, the long-distance runner, might be a little more patient. Like any good couturiere, she started with the shoulders.
*This article appears in the February 19, 2018, issue of New York Magazine.