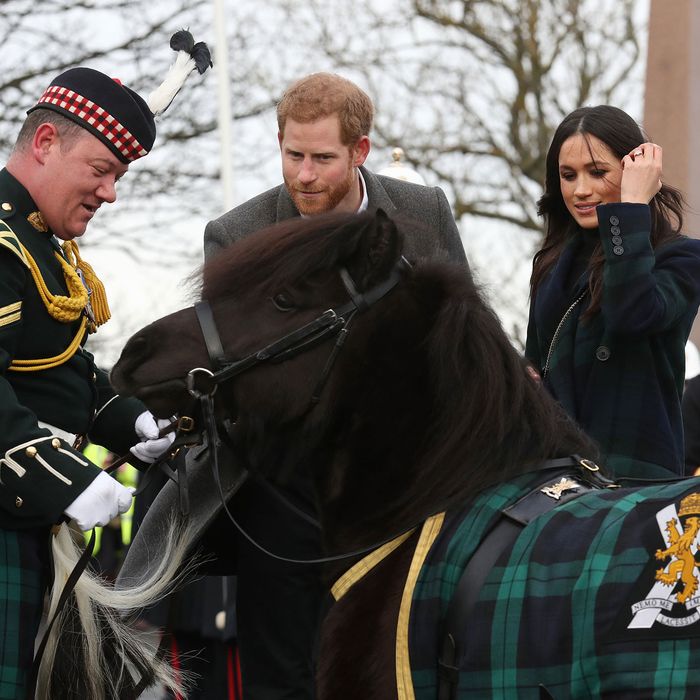 Pony, Prince Harry, and Meghan Markle.
Photo: ANDREW MILLIGAN/AFP/Getty Images
Meghan Markle and Prince Harry's romantic pre–Valentine's Day work trip to Scotland took a dangerous turn: A pony tried to bite the royal ginger (while thankfully sparing our lip-gloss queen).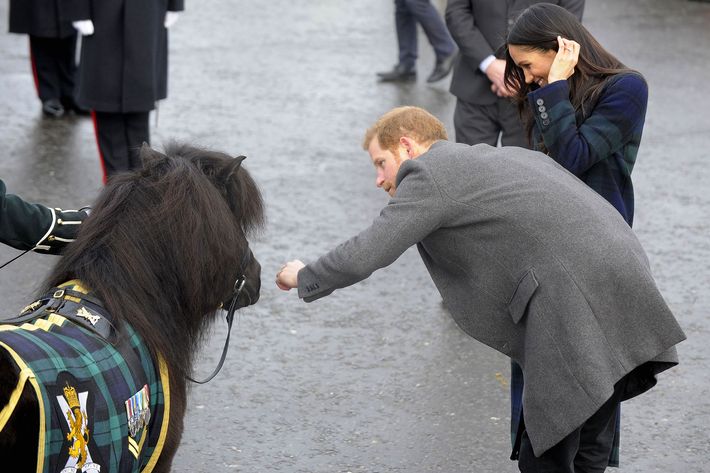 As seen in video shared by Kensington Palace, Prince Harry and Markle were greeted at Edinburgh Castle by the Band of Royal Marines and their mascot, a Shetland pony named Cruachan. But what seemed at first to be a cute photo op soon turned (not really) vicious. That's right — while Prince Harry was petting the pony, it gently tried to bite him.
Luckily, the current and future royals survived the attempted bite unscathed. In fact, the couple even laughed about the experience, presumably because it was incredibly cute. We're just glad that Prince Harry didn't lose his hand to a pony attack before the royal wedding.