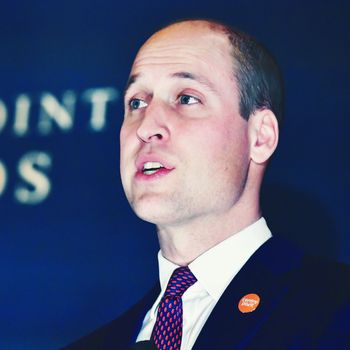 Prince William.
Photo: Ben Stansall - WPA Pool/Getty Images.
Prince William surprised London schoolkids today when he popped by a midday assembly to warn them the internet was bad for their mental health, the Telegraph reports.
The Royals have turned their focus recently to improving mental health in the U.K.. Prince Harry has been candid about his struggles following the death of Princess Diana, and the Princes have put millions of pounds into a fund to help tackle the issue.
Today Prince William talked to students about how to stay safe and happy on the internet. He specifically cautioned young women about the photos they see online.
"I worry for you girls," he told two 15-year-olds during the assembly. "The touched-up pictures are not real. Don't try to re-create them or think that's what you've got to aim for. There's a lot of fakeness online so don't worry about that."
But his biggest piece of advice was to get off the internet as much as possible. "Don't spend all day online. Seriously, don't," the Duke said. "For your mental health, get outside, come away from the screen. By all means be on a screen but don't be on it all day because it will only bring you into another world. It's important that you balance the time."
And he encouraged young boys to talk about their feelings. "It's really important for boys. We're not very good at talking about our emotions and how we feel," the Duke said. "Girls have got a little bit better, and boys we've really got to work hard on being able to talk to friends, family, and trusted people about how we feel."