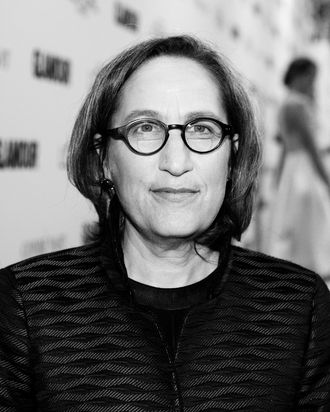 Michele Dauber.
Photo: Kevork Djansezian/Getty Images
The Stanford law professor who has been pushing to recall the California Superior Court judge who sentenced Brock Turner to a mere six months in jail for sexually assaulting a female college student behind a dumpster in 2015 has received multiple disturbing rape threats in the span of two weeks, according to the Washington Post.
Angered by Judge Aaron Persky's leniency, professor Michele Dauber has been fighting to disrobe the Superior Court judge since Turner's sentencing in mid-2016 — and her campaign has recently landed threats in her mailbox.
Dauber told the Post that the first rape threat she received came inside a "glitter bomb" from ShipYourEnemiesGlitter.com. The note inside reportedly read, "Since you are going to disrobe [Judge Aaron] Persky, I am going to treat you like 'Emily Doe,'" in reference to the young woman who alleges that Turner raped her. "Let's see what kind of sentencing I get for being a rich white male."
The second threat she received reportedly bore the same message but was surrounded by an unidentified white powder instead of glitter.
What likely elicited these threatening notes is that because of Dauber's organizing, Persky's fate will soon rest in the hands of voters. In the end of January, Dauber's Recall Judge Aaron Persky campaign gathered enough signatures to put the recall election on California's June 5 ballot, which has angered groups like Voices Against Recall.
Despite the threats, Dauber told the Cut that she will continue to fight against Persky for "minimizing the harms of sexual assault."
"[Persky's] campaign has made matters worse by turning on the victim and defending both Brock Turner and Judge Persky by saying that Brock Turner did not deserve to go to prison because his victim was highly intoxicated," Dauber said. "Just yesterday, the campaign spokesperson at a Democratic Party meeting referred to Emily Doe as having been 'dead drunk' and [said] that somehow her helplessness, coupled with what she called Turner's 'letters of recommendation', justified Persky's light sentence."
Dauber continued: "This kind of victim blaming and defending perpetrators hurts women and will drive victims away from reporting the violence that they experience. Winning this campaign will demonstrate that this is unacceptable."