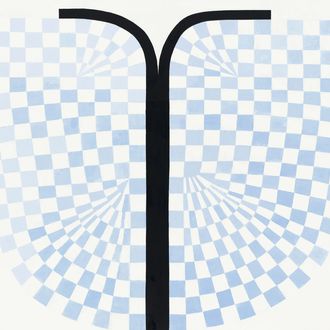 "Schmetterling (Butterfly)
", 2017.
Photo: Michael Werner Gallery and TRAMPS, New York and London
The German painter Raphaela Simon's Karo, her first solo exhibition in New York City, features dreamy deconstructions of snow globes, elephant trunks, and butterflies, as well as abstract renditions of concepts like "comfort." The canvases feel like a surreptitious, playful peek into someone else's childlike memories.
Simon, born in 1986, explores recollection and association, with layers of oil paint, added and subtracted to create texture and nuance. According to the show's press release, "The resultant works are both structural and impermanent, as mathematical as they are abstract."
She works with disciplined precision — squares and lines merge together to bend and twist into rounded edges, resulting in simple but sophisticated patterns. These huge nostalgia-scapes are rendered mostly in soft, delicate blues (with an occasional shriek of red) aligned in alternating vertical bands recalling Agnes Martin's stripes, flipped on their side.
In Karo, a fountain's arcs of water recall a lock. A pillow is reduced to lines that still suggest softness. Lovers collapse into one another in a minimalist-modernist rendition of Gustav Klimt's The Kiss (by the same name), and the aforementioned elephant is a bold, alphabetical icon. This exhibit also is a fun opportunity to test-drive some great German vocabulary, like schmettering (butterfly) and schneekugel (snow globe). Simon has previously exhibited in Berlin, London, and Los Angeles. Get in this week before the exhibit closes on February 11.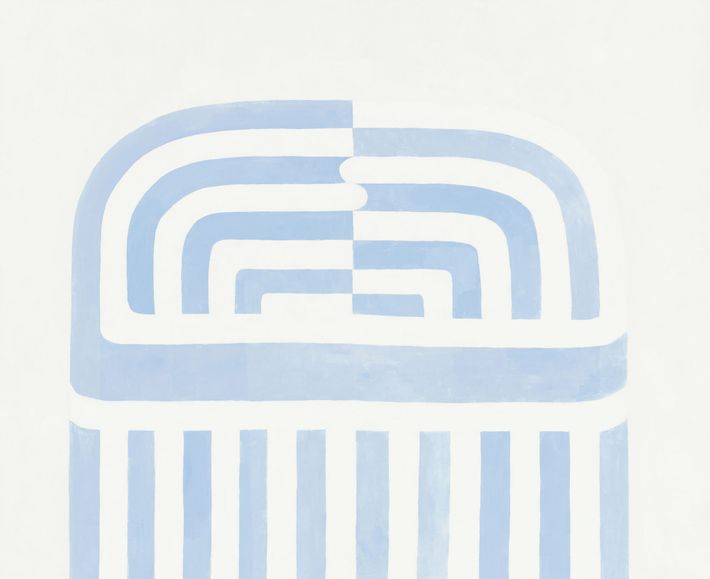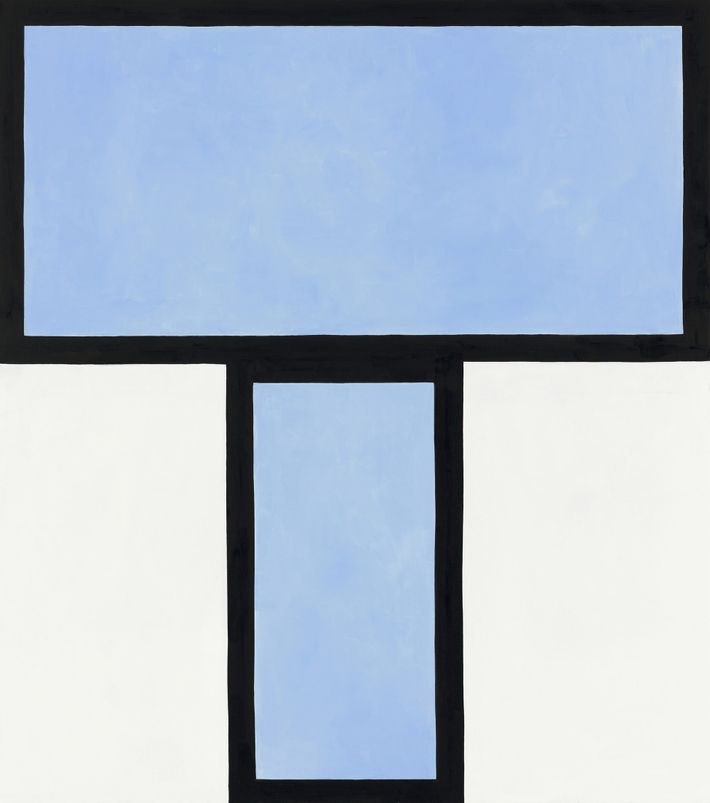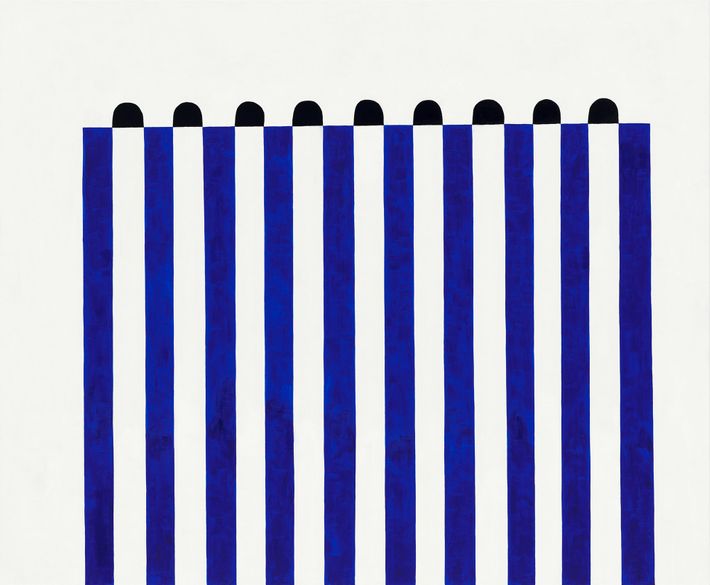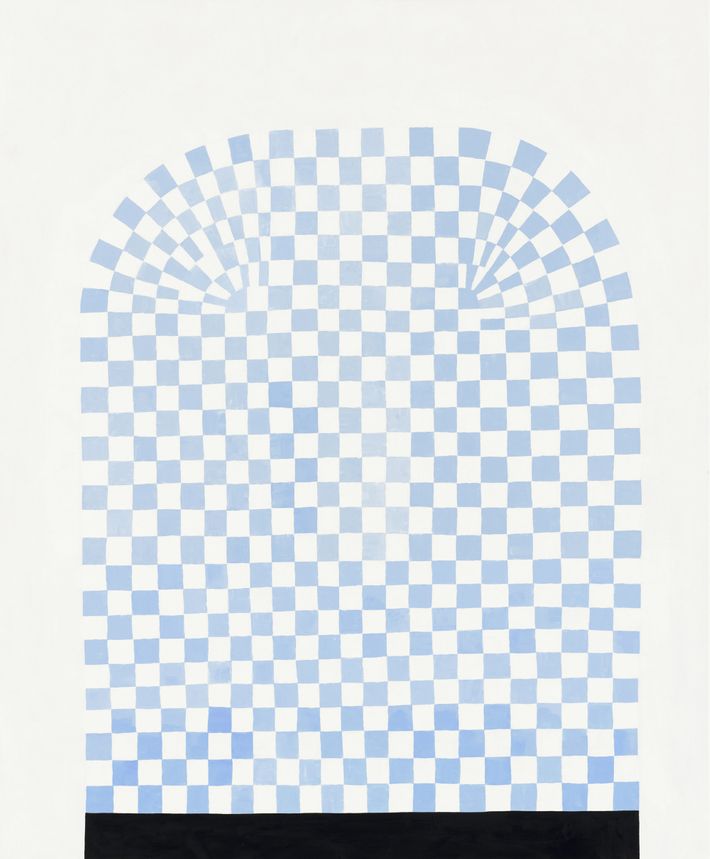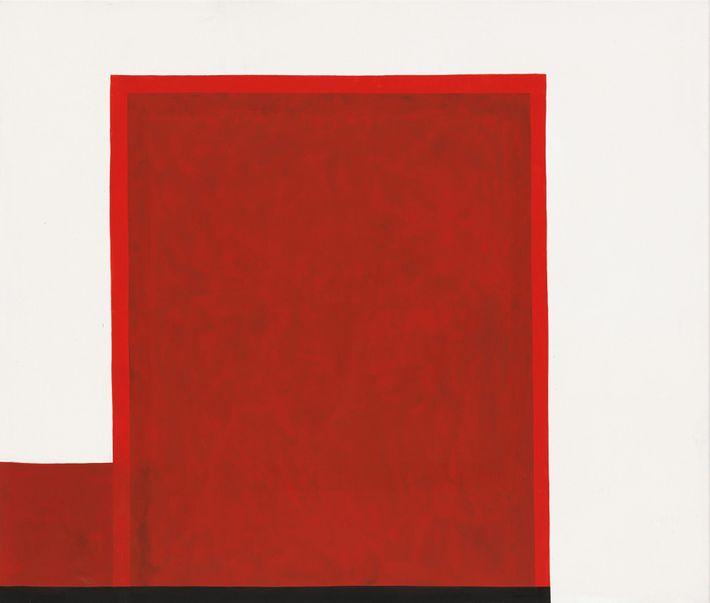 "Karo" is on view at TRAMPS and Michael Werner Gallery, Vitrine now until February 11, 2018.