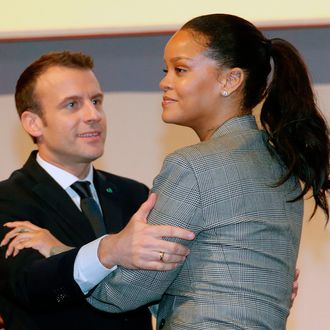 Emmanuel Macron and Rihanna.
Photo: Philippe Wojazer/AFP/Getty Images
On Friday, two powerful world leaders reunited in Senegal for a global education summit: the president of Accessorizing With a Wine Glasses (Rihanna) and the president of France (Emmanuel Macron).
The beauty mogul and beauty fiend first met to discuss promoting education in impoverished countries back in July. And on Friday, they teamed up again at a conference for the Global Partnership for Education (GPE) in Dakar.
"This is a fight that we are never going to stop fighting until every boy and every girl has access to education," Rihanna, GPE's global ambassador, said at the event. Macron, the event's co-host, also told the crowd, "Supporting education is not a choice we can make or not make, it is a necessity."
And per usual, Macron's interaction with the Ocean's 8 star at the political conference looked totally normal and not at all awkward.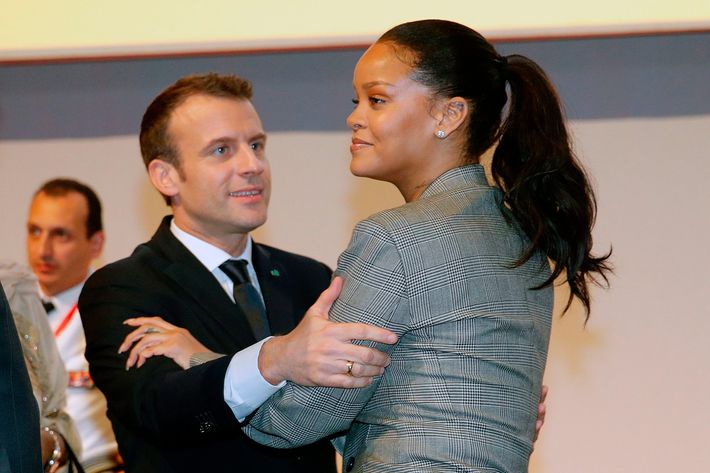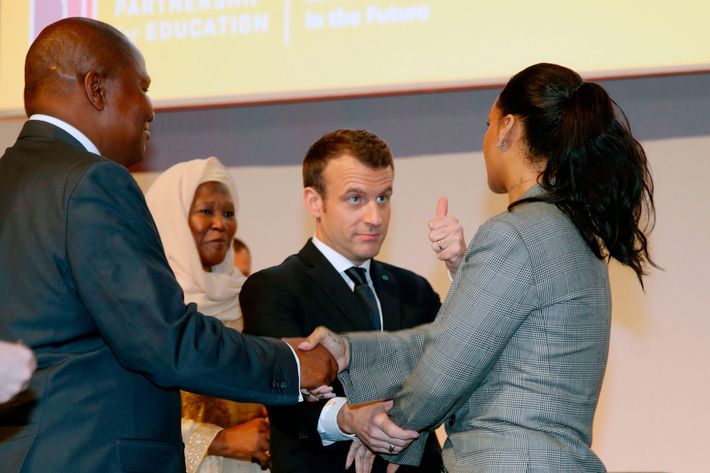 Can't wait for their next summit.