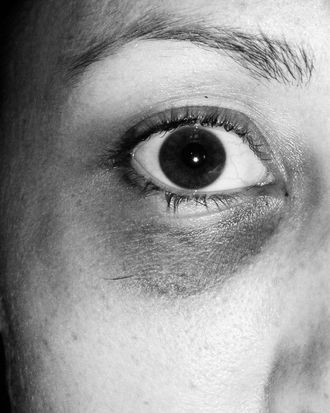 Colbie Holderness's black eye.
Photo: Courtesy of Colbie Holderness
In the week since former White House staff secretary Rob Porter stepped down amid domestic-abuse allegations, his two ex-wives have slowly opened up to the public about their alleged experiences — sometimes prompted by the Trump administration's abysmal related responses. In a moving new op-ed in the Washington Post, Colbie Holderness, Porter's first ex-wife, describes how it feels to endure and leave an abusive relationship.
While Rob Porter's second ex-wife, Jennie Willoughby, was inspired to write an essay about her ex-husband's alleged abuse following Donald Trump's anti–#MeToo tweet, Holderness decided to publish her own following Kellyanne Conway's remark that Porter's rumored girlfriend Hope Hicks was "strong" enough to hold her own against Porter.
"Borrowing Conway's words, I have no reason not to believe her when she says that Hicks is a strong woman," Holderness writes. "But her statement implies that those who have been in abusive relationships are not strong. I beg to differ."
She then goes on to stress the pervasiveness of abuse in relationships, describing how difficult it can be for victims to both recognize the nature of the relationship and ultimately decide to leave. She writes:
Recognizing and surviving in an abusive relationship take strength. The abuse can be terrifying, life-threatening and almost constant. Or it can ebb and flow, with no violence for long periods. It's often the subtler forms of abuse that inflict serious, persistent damage while making it hard for the victim to see the situation clearly.




For me, living in constant fear of Rob's anger and being subjected to his degrading tirades for years chipped away at my independence and sense of self-worth. I walked away from that relationship a shell of the person I was when I went into it, but it took me a long time to realize the toll that his behavior was taking on me. (Rob has denied the abuse, but Willoughby and I know what happened.)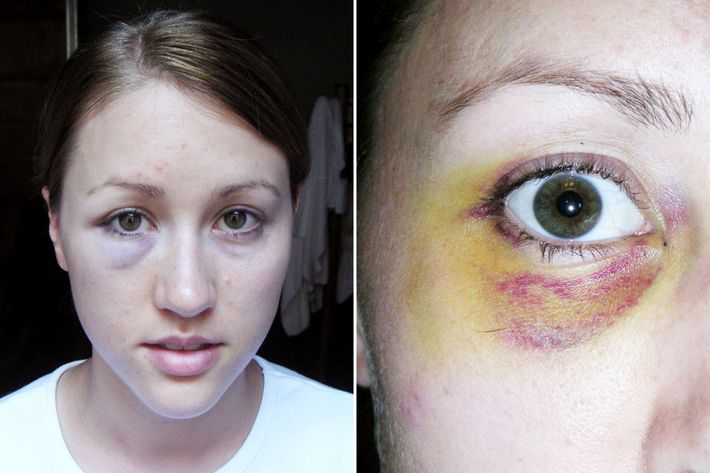 "The bottom line is, it takes strength to pull yourself away and start over," she writes.
Read the full essay here.