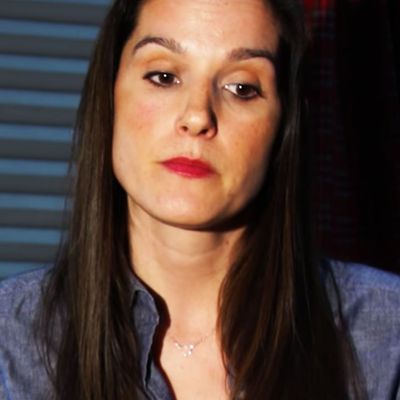 Jennie Willoughby.
Photo: Courtesy of the Washington Post
It's been less than a week since former staff secretary Rob Porter stepped down from his position amid domestic abuse allegations from two of his ex-wives — a resignation that clearly frustrated Donald Trump, who tweeted his expected anti-#MeToo sentiments yesterday. After acknowledging that the president had essentially called her a liar, Jennie Willoughby, one of Porter's ex-wives, published a powerful essay in Time.
"Thankfully, my strength and worth are not dependent on outside belief — the truth exists whether the President accepts it or not," she writes before addressing the White House's defense of her ex-husband, the difficult decision to come forward, and society's fear of addressing the pervasiveness of sexual misconduct. Her words:
The tendency to avoid, deny, or cover up abuse is never really about power, or money, or an old boys' club. It is deeper than that. Rather than embarrass an abuser, society is subconsciously trained to question a victim of abuse. I would call it an ignorant denial based on the residual, puritan, collective agreement that abuse is uncomfortable to talk about.




Amidst the recent rash of sexual assault revelations born of the #MeToo movement, even I found myself questioning the accuser. I almost allowed my societal conditioning to override what my heart knows to be true: Abuse is scary and demoralizing and degrading. It chisels away at your self-esteem and self-worth until you are unsure whether your version of reality is valid or not.
Read the full essay here.