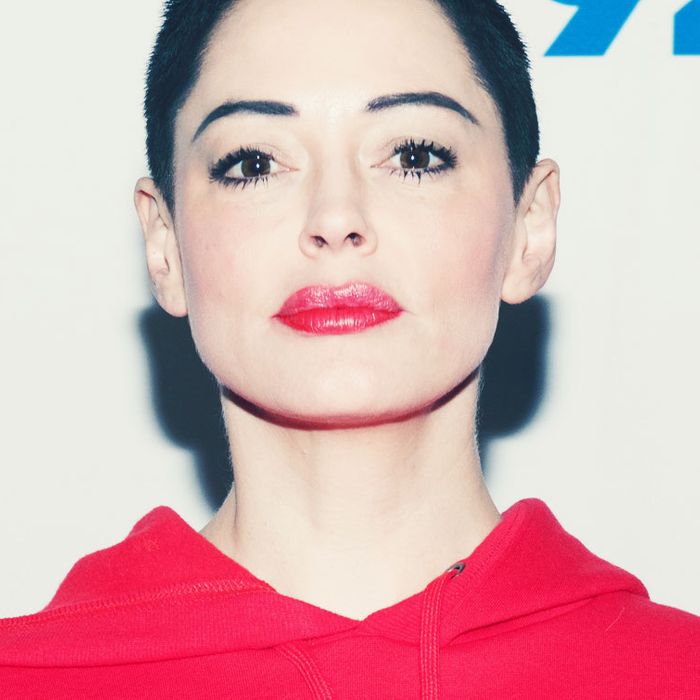 Rose McGowan.
Photo: NOAM GALAI/Getty Images
Following the suicide of producer and studio executive Jill Messick, her family released a blistering statement on Harvey Weinstein, Rose McGowan, and the media's subsequent coverage of the case. After staying silent for half a week, McGowan has finally responded.
Because Messick was McGowan's manager in 1997, the year that the actress alleges that Harvey Weinstein raped her, the studio executive's name appeared in multiple reports about the Weinstein case — something that her family claims "broke" her. After reports of her suicide surfaced, her family released a statement declaring that Messick did not enable the sexual abuse of McGowan at the hands of Weinstein.
"Seeing her name in headlines again and again, as part of one person's attempt to gain more attention for her personal cause, along with Harvey's desperate attempt to vindicate himself, was devastating for her," reads the statement. "It broke Jill, who was just starting to get her life back on track. What makes Rose's inaccurate accusations and insinuations against Jill ironic was that she was the first person who stood up on Rose's behalf, and alerted her bosses to the horrific experience which Rose suffered."
McGowan broke her silence earlier today, responding to the statement in an earnest Instagram post.
Her caption reads: "For Jill: May your family find some measure of solace during this pain. That one man could cause so much damage is astounding, but tragically true. The bad man did this to us both. May you find peace on the astral plane. May you find serenity with the stars."