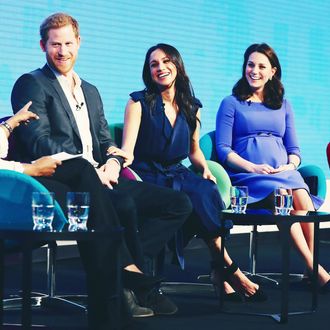 Prince Harry, Meghan Markle, Kate Middleton, and Prince William.
Photo: Chris Jackson/Getty Images
During soon-to-be-married couple Meghan Markle and Prince Harry's first joint engagement with already-married couple Kate Middleton and Prince William on Wednesday, the pairs were asked whether they ever have disagreements working together as family. And they all awkwardly laughed in response.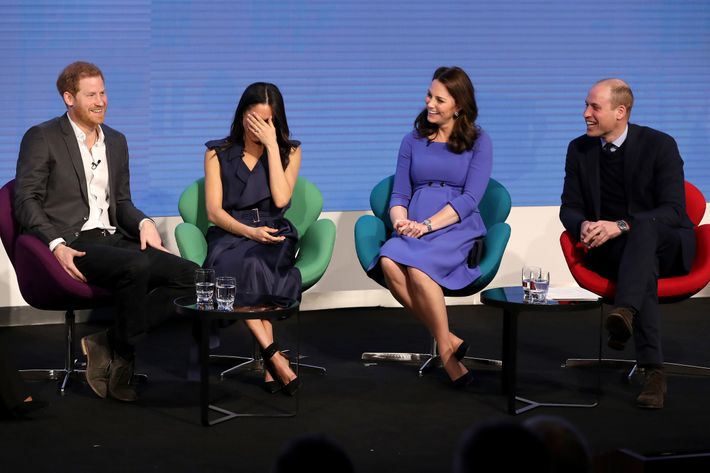 "Oh yes," Prince William said emphatically, as the others continued to laugh. But Prince Harry added, "Healthy disagreements." The moderator then asked how the pairs resolved the last thing the disagreed on, to which Prince Harry replied, "I can't remember — they come so freaking fast."
Prince Harry continued, "I think it's really good that we've got four different personalities. You know, we've all got that same passion to want to make a difference. But, different opinions. And I think those opinions work really, really well. Working as family does have its challenges — of course it does. … but look, you know, we're stuck together for the rest of our lives so … "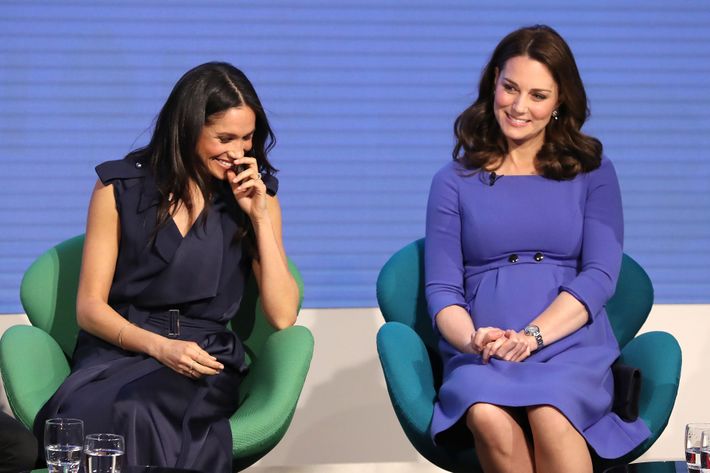 Markle then added, "Togetherness at its finest," which was met by more laughs. Ah, nothing brings people together more than laughing about family drama.