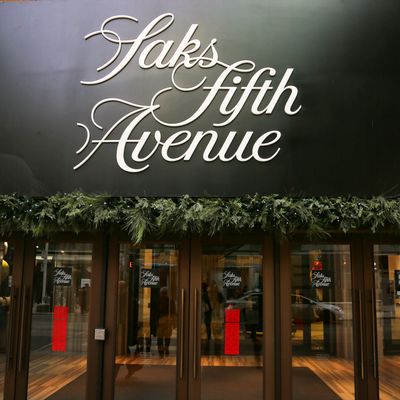 Photo: NurPhoto/NurPhoto via Getty Images
It's not just about the products; it's about the experience. At least that's the ethos Saks Fifth Avenue is bringing to their newly designed beauty floor, which will be open to the public on May 10.
The 30,578-square-foot floor (roughly 70 times larger than a New York City apartment) will serve as a beauty wonderland for makeup and skin-care fanatics. WWD reports that it includes 15 spa rooms for complimentary and paid services, an apothecary, and the first U.S. FaceGym outpost (which has been likened to SoulCycle but for your face). Designer Alessandro Michele will design his first Gucci beauty space in the world for the store, and EB Florals will sell custom bouquets and matching fragrances.
Aside from the mini-stores and spas and gyms, the floor will sell 100 brands, 35 of which will be new. True to Saks's luxe roots, Chanel, Dior, and La Mer will offer exclusive, complimentary treatments. You can purchase wellness treatments and inventions like the painful body-slimming massages by Parisian legend Martine de Richeville, CoolSculpting, laser hair removal, and organic manicures.
The space was apparently designed with millennials in mind, so, come May 10, expect to see it all over Instagram.