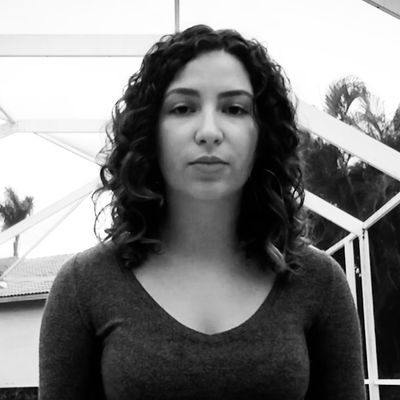 Shana Rosenthal.
Photo: Courtesy of The New York Times
In a heartfelt plea published in the New York Times, one of Senator Marco Rubio's former interns demands that the Florida politician enforce stricter gun-control laws, exactly one week after 17 people lost their lives during the massacre at Marjory Stoneman Douglas High School.
Twenty-one-year-old Shana Rosenthal addresses the letter to Rubio as "a former employee of your Tallahassee, Florida office," a reference to the internship she took with him during her sophomore year at Florida State University. But given that she never once saw Rubio during that internship, she draws more from her experience growing up in modern-day Florida. In her 21 years, she's been close to four mass shootings that have left a total of 152 people dead or injured, she says in a Times video: Florida State University in 2014, Pulse nightclub in 2016, Fort Lauderdale–Hollywood International Airport in 2017, and now Stoneman Douglas.
"In my short lifetime, these countless acts of terror have plagued communities throughout the United States with unimaginable grief, and it is time for this pattern to stop," she writes. "I will no longer feel helpless nor sit idly by while these atrocities occur."
After describing her personal story and expressing her grievances, she offers a bulleted list of the various actions Rubio could take: "stricter gun licensing, recognizing gun violence as a public health issue, [and] funding research on gun violence and gun violence prevention" are a few options.
She concludes the letter with a pointed request for Rubio: "I hope you have read my letter free from the influence of wealthy lobbyists who may impede your senatorial judgment. I hope you read this letter at all."
Read the full letter and view the video here.