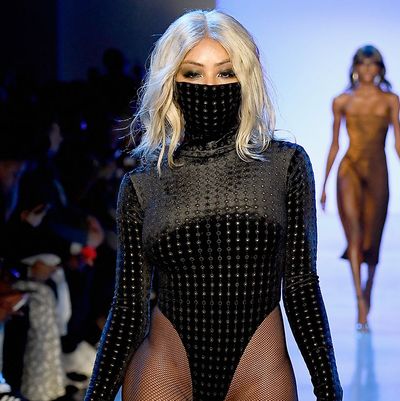 The Clermont twins at the LaQuan Smith show.
Photo: Frazer Harrison/Getty Images for New York Fashion Week: The Shows
Turtlenecks are generally viewed as more Audrey Hepburn than Amber Rose, but New York Fashion Week is out to change that. And it's about time.
Brands like Tom Ford, Eckhaus Latta, and Alexander Wang all showed particularly scandalous versions of the polo neck this season, proving once and for all that the look is actually extremely flattering. We saw see-through turts; turt bodysuits; cropped turts. The biggest turt moment, however, had to be at LaQuan Smith, when Instagram sensations the Clermont twins strutted down the runway in matching turtleneck thong leotards. This was one small step for turts, and one giant leap for womankind.
Once you see a sexy turtleneck in the wild, you can't un-see it. Suddenly, every high-collared garment looks like the most attractive thing you could possibly wear. And that's because it is. There's a turt for everyone out there; you just have to open your eyes.
Below, the sexiest turts from New York Fashion Week.
Priscavera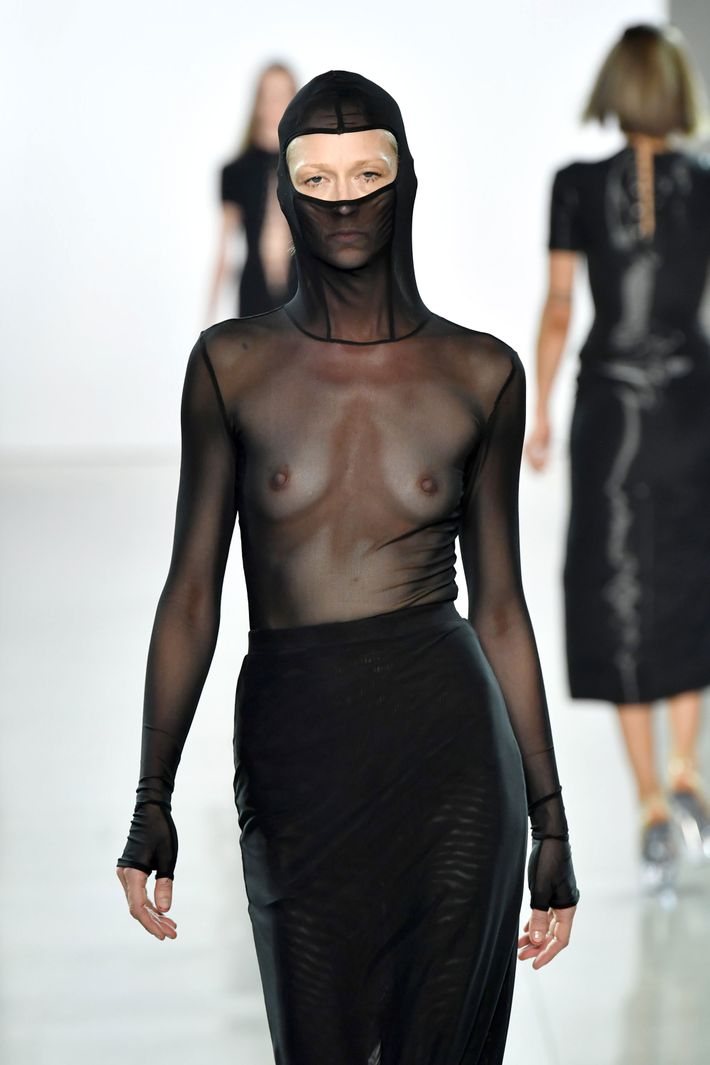 Alexander Wang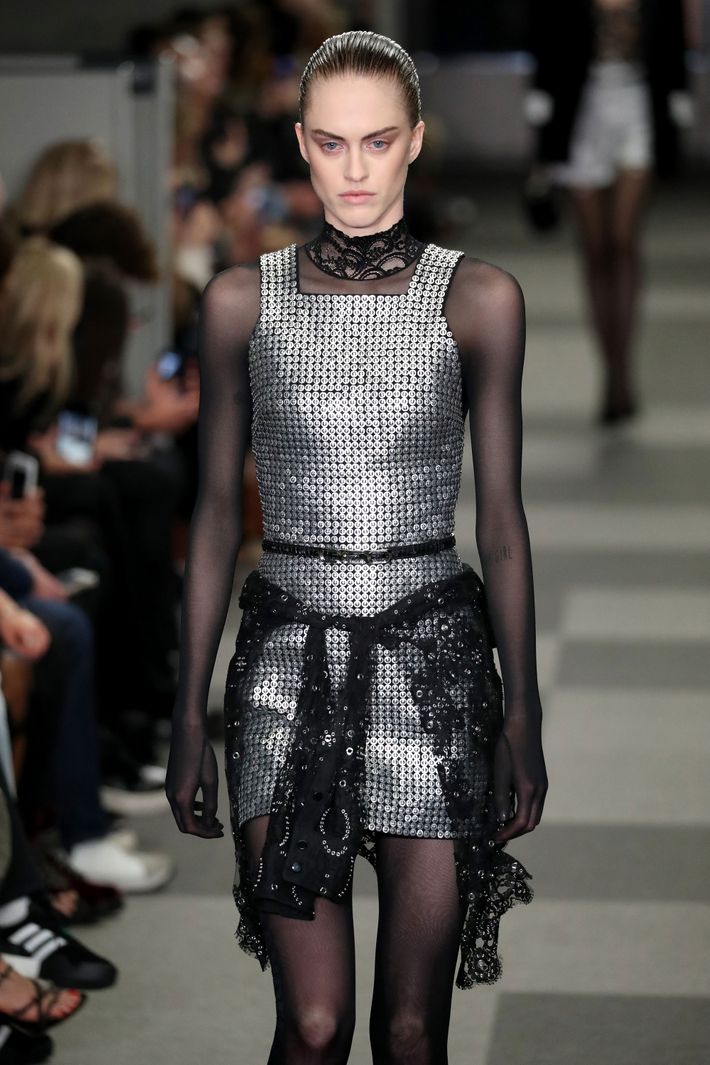 Eckhaus Latta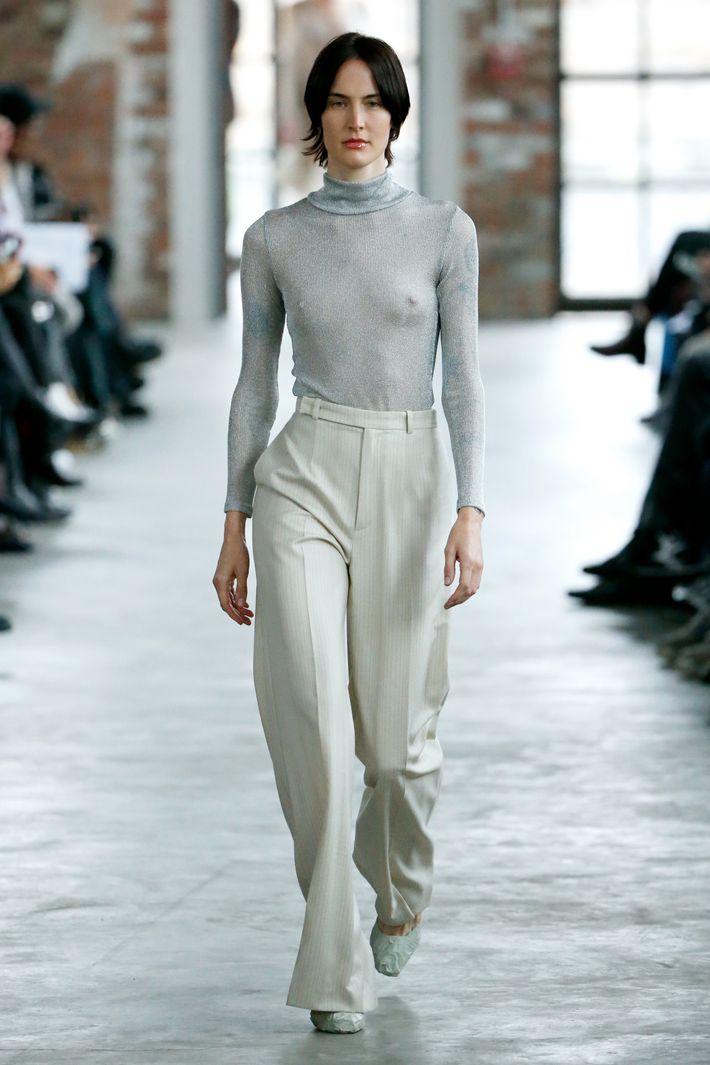 Tom Ford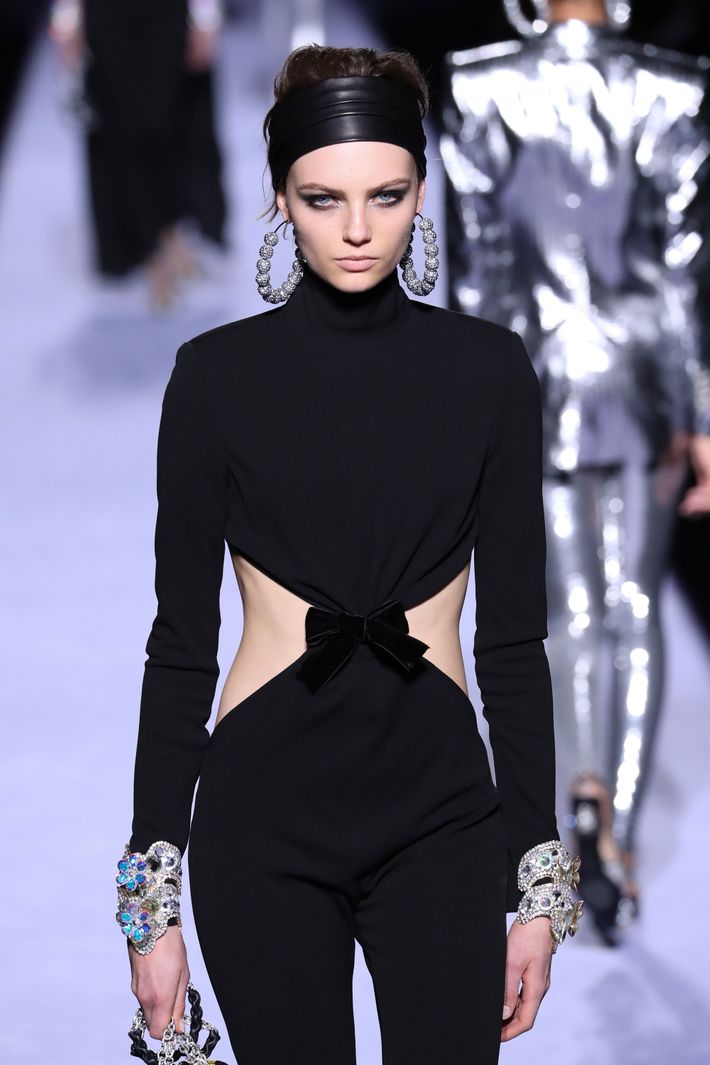 Dion Lee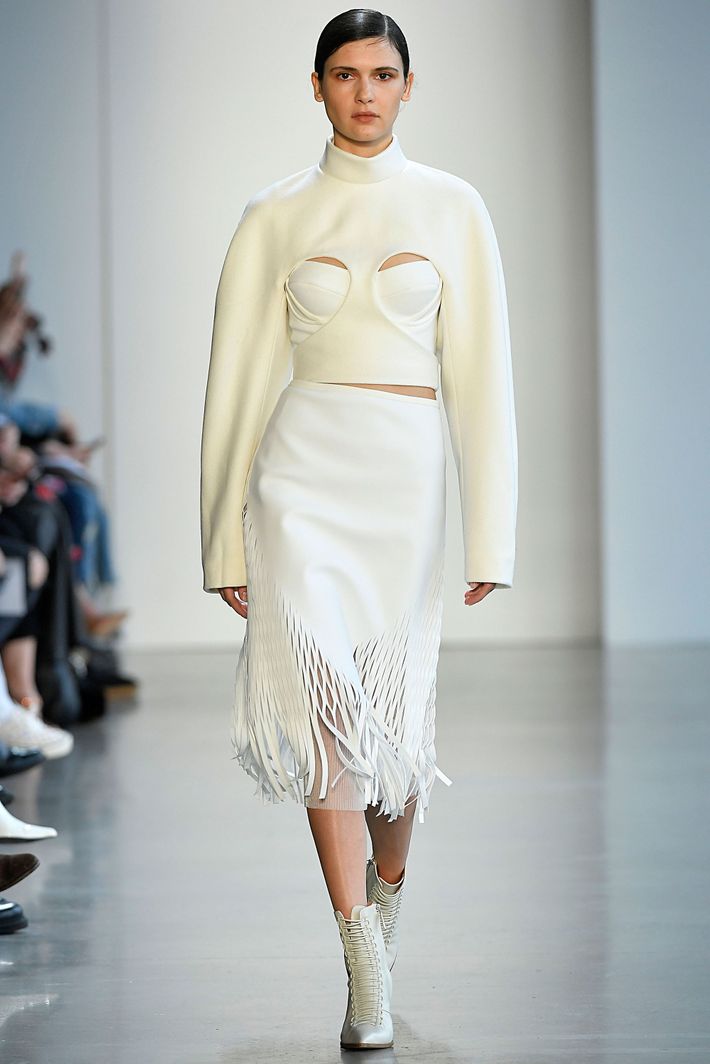 LaQuan Smith