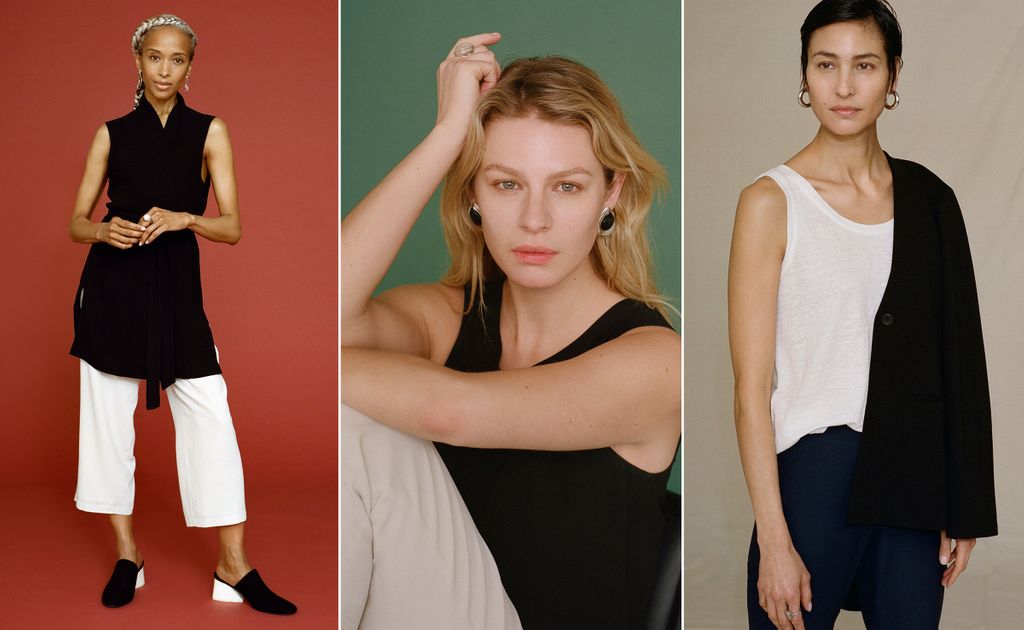 Too soon each season, it feels like we've already worn every outfit we like – twice. Instead of constantly adding to your closet, one solution is to base your wardrobe on a set of essentials that can be worn repeatedly, but in slightly varied ways. Starting with relaxed separates that still look put-together, you can make small (or big) tweaks to make every resulting look feel new. The essence of this philosophy is brought to life by EILEEN FISHER's System collection, an eight-piece capsule of simple shell-tanks, easy pants, and one does-it-all dress. Below, we present a few options for wearing such staples in different, yet minimal ways. Use these as your starting point; then iterate on them all spring.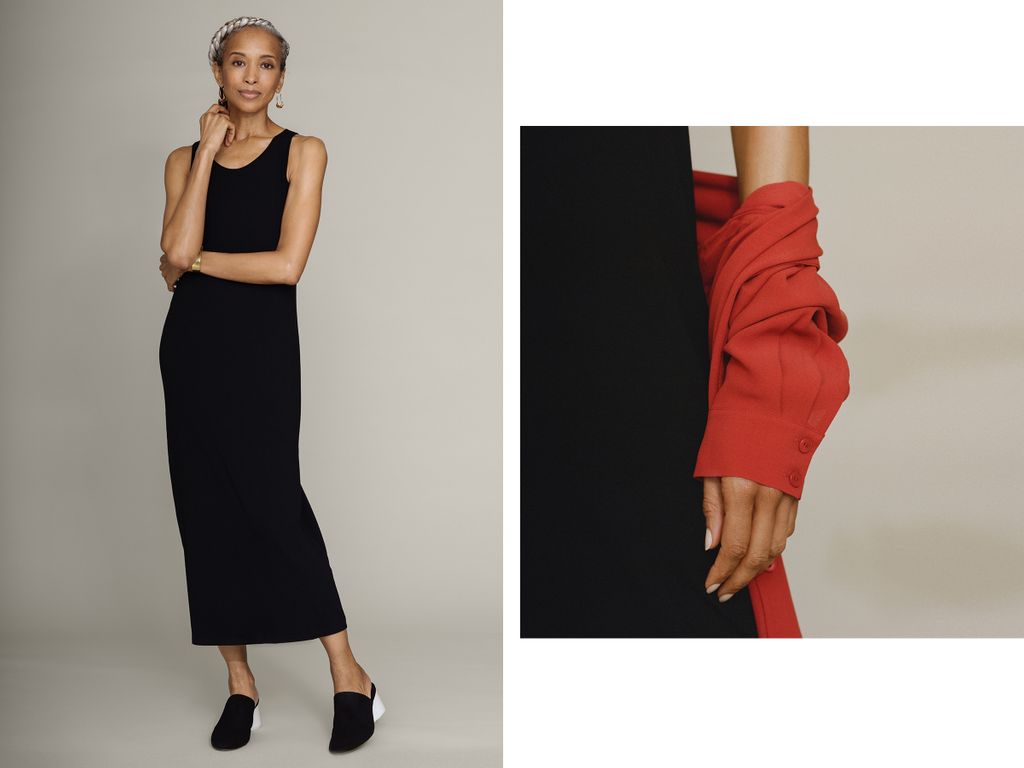 There's a reason why the black dress has a hall-of-fame reputation. A good one can go anywhere, and is adaptable to a wide range of needs. A calf-grazing column version – in surprisingly polished-looking jersey – feels current, and wins in the comfort category, too. Create an instant outfit with delicate earrings and a modern-clean shoe, or add some dimension with a bolder shirt or jacket on top.

A simple style truth is that you'll get a lot more mileage out of classic-leaning purchases than statement pieces. Two such cornerstones are a black shell and a casual cream pant, both cut so that you'll want to wear them all the time. The beauty is in their ability to work perfectly together, but also to blend well with whatever else needs a solid foundation. Get out the door with cool earrings and nice flats on Monday, then mix the top and pants in throughout the week.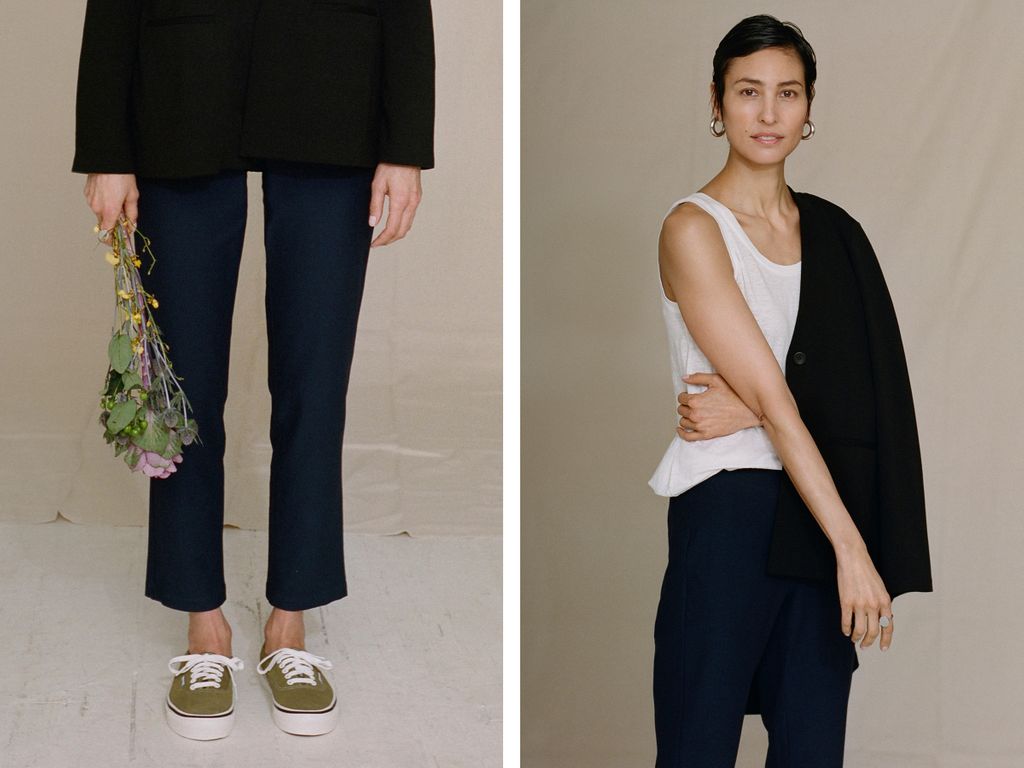 Suiting may be having a moment, but pre-matched sets aren't the only way to approach the trend. Embrace the freedom to build your own versions with mix-and-match elements like a neat navy trouser, white tank, and collarless black blazer. Style-conscious hoops and sneakers keep the look from being too serious, so it can go from work to weekend. Simply swap out any piece(s) for a refresh.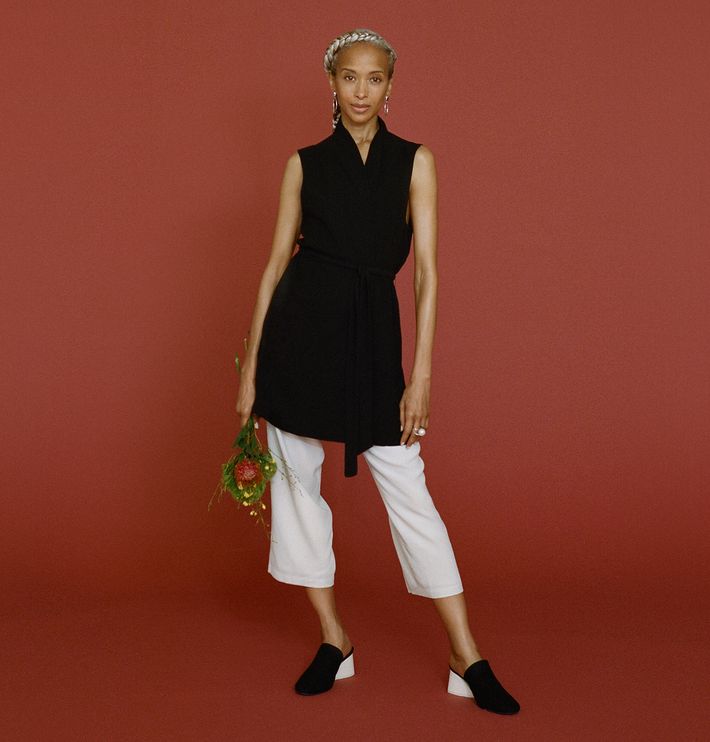 Layering is another key way to do more with fewer items, so look out for versatile wardrobe levers like a flattering tie-waist vest. Pair a longer one with wider cropped pants to convey a stylish mastery of proportions. And, to maintain the sense of effortlessness, stick to just a few refined pieces of jewelry. Depending on the weather and occasion, you can add outerwear or different tops underneath.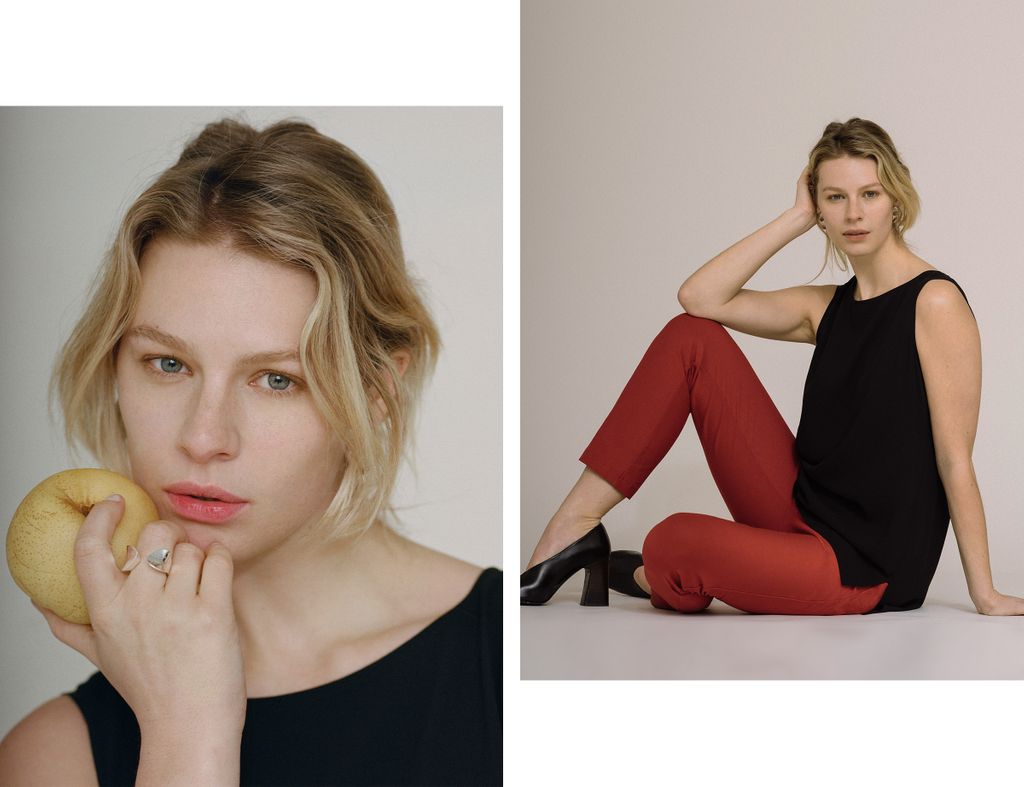 When you're looking for uncomplicated dressing solutions, consider your basics carefully. Choosing a well-made black shell with a longline silhouette (over a less thoughtful version) makes all the difference when your outfit formula isn't reinventing the wheel. Everyday pants you can move in – in unexpected crepe and impression-making red – similarly take things from plain to purposeful. Add block heels for a ready-to-go look, or work either piece into a more elaborate ensemble.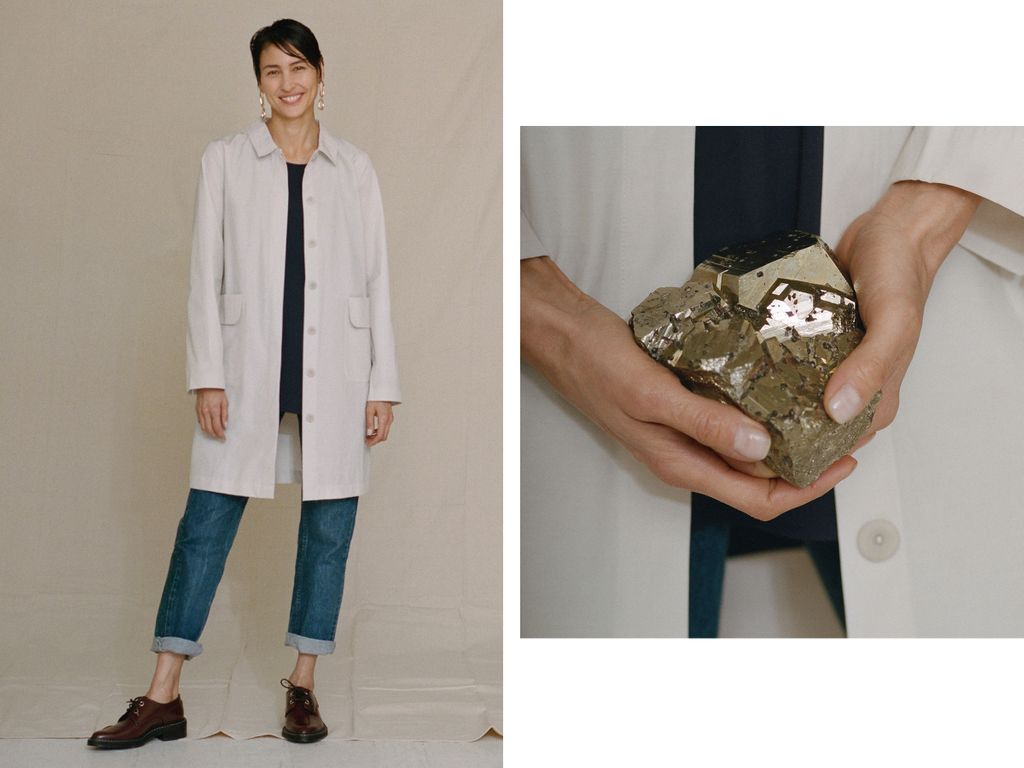 The trick to achieving a fluid wardrobe is to think of your core pieces as situation-agnostic. Look for mainstays that are highly wearable, work with the majority of your closet, and that function well for real life. Here, we see the same evergreen shell (in navy) recycled into one of many distinct looks. As for personality, small styling tricks, such as a flash of ankle and a cuffed hem, go a long way.
This is paid content produced for an advertiser by New York Brand Studio. The editorial staff of The Cut did not play a role in its creation.