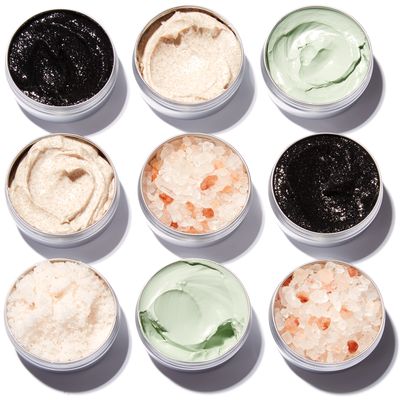 Photo: Shana Novak/Getty Images
It's true: 2017 was the year of skin care. Consumer and retail research firm NPD Group found that after several years of lackluster returns, skin-care sales grew by 9 percent in the U.S. last year. Overall, the beauty industry grew by 6 percent to reach $17.7 billion, and the skin-care category contributed 45 percent of the industry's total gains.
Everyone seems to be buying face masks (for performative reasons or otherwise). Mask sales outpaced all other skin-care categories and grew by 32 percent when compared to 2016 numbers. Exfoliator sales grew by 12 percent, followed by cleansers (up 6 percent), facial moisturizers (up 7 percent) and "other face products," like essences and facial sprays (up 39 percent).
Despite skin care's big gains, makeup remains beauty's largest category. Last year makeup sales raked in $8.1 billion, even though overall growth in the makeup category slowed. Face primer sales grew by 17 percent, eye-shadow sales grew by 13 percent, and concealers and eyebrow makeup grew by 10 and 7 percent, respectively.
So, what should we expect for 2018? Hopefully not the rise of mean mirrors.