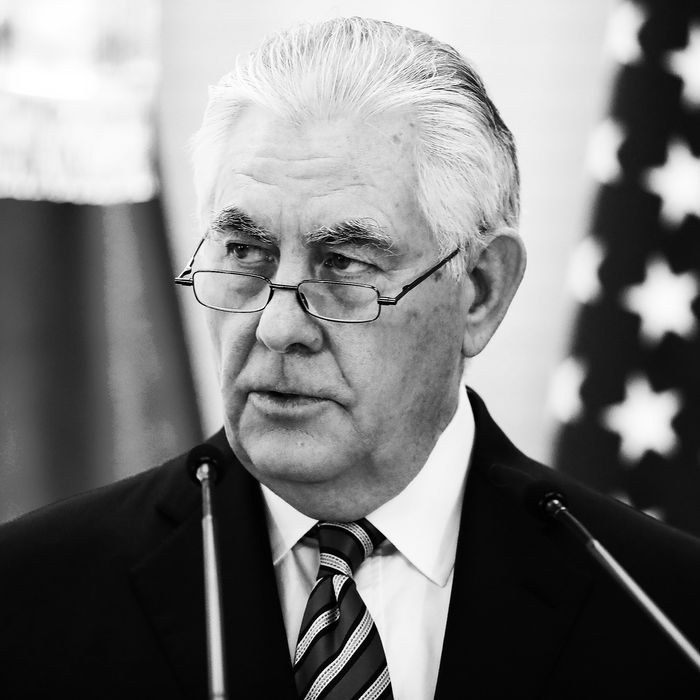 Rex Tillerson.
Photo: Hector Vivas/STR/Getty Images
State Department officials have apparently been told to trim language about women's reproductive rights and discrimination in an annual report on global human rights.
Politico reported that the officials had received directives to pare back the passages that pertain to women's rights in the soon-to-be released document. The report is a compilation of information from U.S. embassies around the world about each country's current state of human rights. The passages that will be trimmed describe societal views on family planning and access to contraceptives and abortions, which past reports have described at length. However, this year, the subpassage on "Reproductive Rights" is expected to be renamed to "Coercion in Population Control," meaning that other issues pertaining to reproductive rights (such as access to contraception) will not be discussed.
The directive apparently came from a top aide to Secretary of State Rex Tillerson. A spokesperson for the State Department told the news outlet they were not "downgrading coverage of LGBT or women's issues." Five past or current department officials corroborated Politico's report.