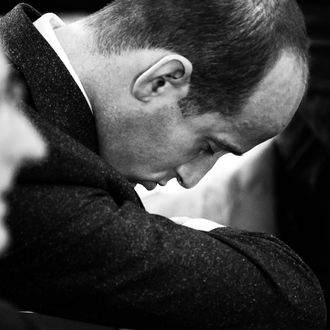 ZzzzzZzzzZzzz.
Photo: Jim Lo Scalzo/EPA-EFE/REX/Shutterstock
Senior Trump adviser and sentient embodiment of the word "moist" Stephen Miller — who, I am obligated to remind you, is somehow only 32 years old — appears to have taken a little public nap-nap. Specifically, as Bloomberg reporter Jennifer Epstein pointed out, Miller was photographed dozing off and looking generally sleepy during Monday's White House meeting on school safety.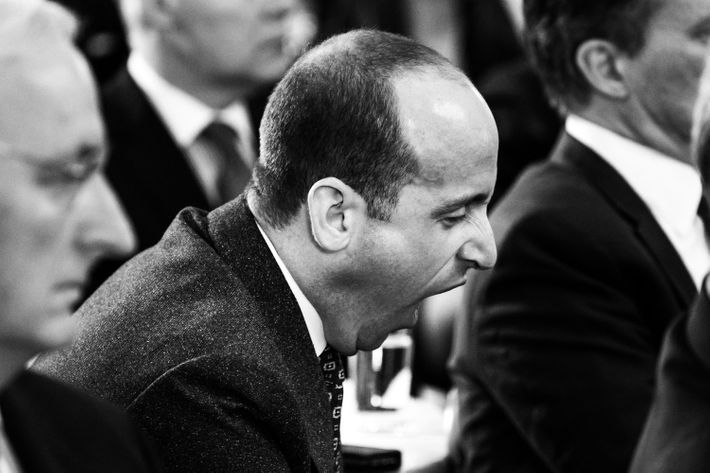 It's unclear how long he was out, but one can only guess that he jolted awake when the president claimed that he would've personally run into the building, unarmed, to stop the Stoneman Douglas shooter.