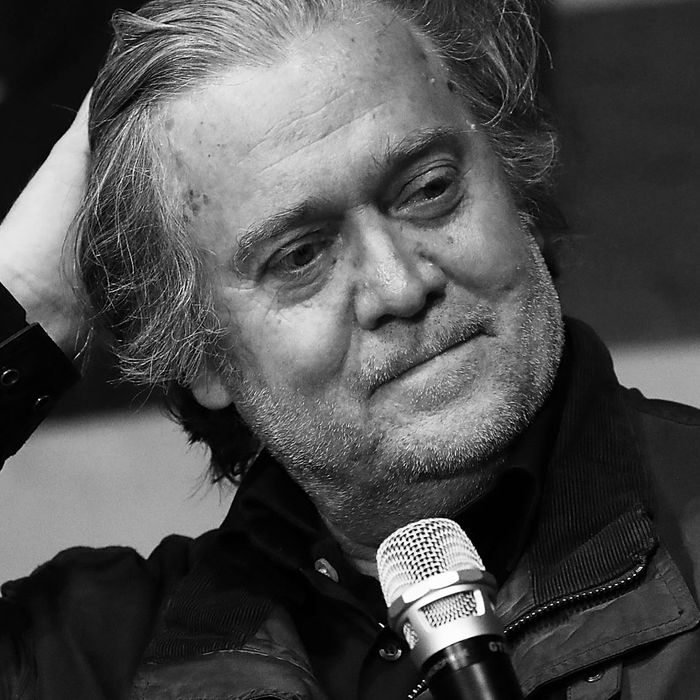 Steve Bannon.
Photo: Joe Raedle/Getty Images
Former White House chief strategist Steve Bannon apparently has the "anti-patriarchy movement" on his radar. According to a new edition of the book Devil's Bargain, he's afraid it might "undo ten-thousand years of recorded history."
In the updated paperback version of the book, author and Bloomberg journalist Josh Green writes about his experience of spending the Golden Globes with the former executive chairman of far-right website Breitbart, during which the latter shared his sexist opinions about Times's Up and the #MeToo movement.
"You watch. The time has come. Women are gonna take charge of society," Bannon said, according to Green. "And they couldn't juxtapose a better villain than Trump. He is the patriarch. This is a definitional moment in the culture. It'll never be the same going forward."
He continued, noticing the trend of women wearing black to raise awareness about the prevalence of sexual harassment: "The long black dresses and all that — this is the Puritans! It's anti-patriarchy." How concerning — women want gender parity and a world where sexual harassment isn't so ubiquitous.
It's about time Bannon retires and becomes a skin-care guru or a political adviser for all Republican candidates who need to lose a race in Alabama or a pizza chef.