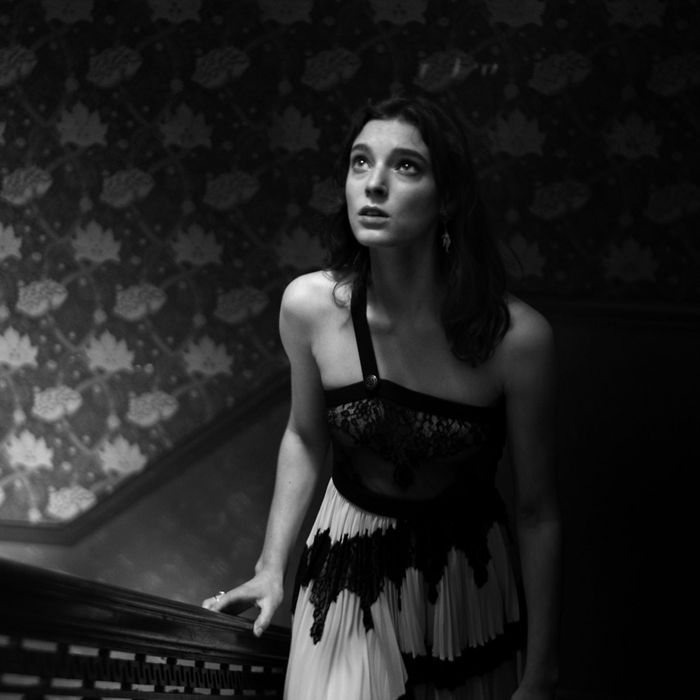 Photo: Steven Meisel for Givenchy
For her first Givenchy collection, Clare Waight Keller had Steven Meisel shoot cute cats crawling over the clothes. She took a different approach for her spring-summer campaign video. The new ad, released today, shows off the impeccably tailored and ruffled collection in a haunted — or at least very eerie — house.
The clip stars seven young models in rock-inspired outfits (don't let the aforementioned tailoring fool you): Ansley Gulielmi, Roos Van Elk, Italo De Vroom, Piero Méndez, Lucas Estievenart, Hamid Markhodja, and Felice Noordhoff.                                                                  
"I wanted the models' attitude to be engaging so I asked them to just be themselves, as they might if they were invited to a party at a friend's home," Keller said in a press release. "I think that they really capture the spirit of a generation that loves fashion, but most of all they love making it their own." Watch the clip below.