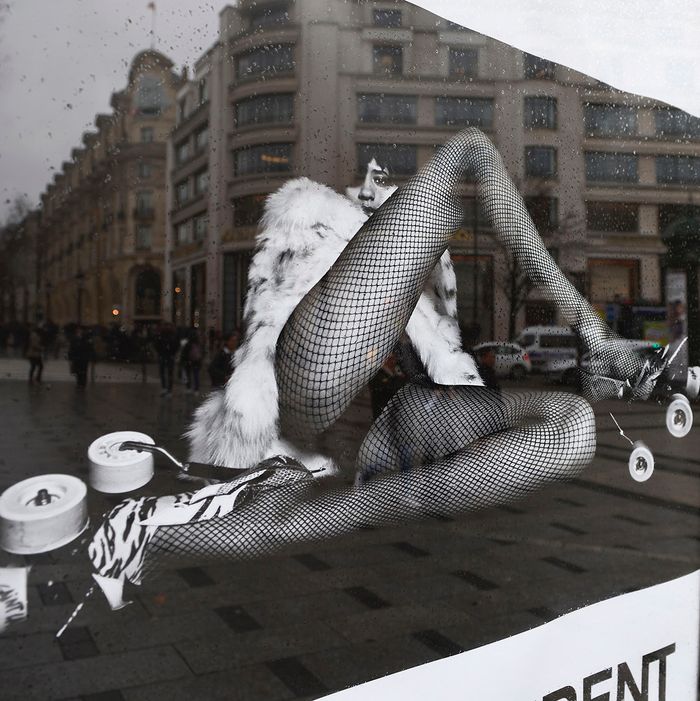 This Yves Saint Laurent in Paris received complaints in 2017.
Photo: ERIC FEFERBERG/AFP/Getty Images
Stockholm is the latest European city considering a ban on sexist and racist outdoor ads, the BBC reports.
Daniel Helden, a deputy mayor in the Swedish capital, said he's thinking of his daughters.
"I know my daughters, they don't like it. They feel bad," he told the BBC. "We should not as a city be part of this sort of advertising. I have a responsibility to the citizens of Stockholm to ban this."
The Stockholm city council is expected to approve the ban later this month.
This news comes after the Swedish company H&M was criticized for a racist ad with a black baby. And in 2016, the Swedish Women's Lobby named Sweden the worst in the Nordics for gender images because the country doesn't have a ban on sexist images.
Meanwhile, other European cities including Paris and the London have also taken a stand against ads with problematic stereotypes.
Last year, the Paris city council voted to get rid of degrading advertisements after a Yves Saint Laurent campaign sparked controversy. A year earlier, London banned fat-shaming ads on public transportation.
Helden hopes Stockholm's ban on sexist and racist ads extends to other cities and towns in Sweden.
"They know what we are doing," Helden told the BBC. "And they are looking at what the effects will be."