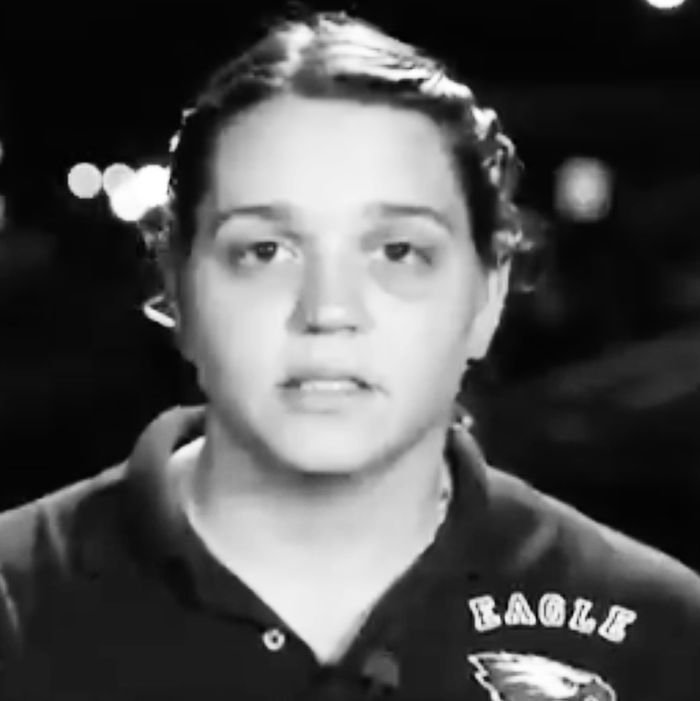 Melissa Falkowski.
Photo: Courtesy of MSNBC
After a gunman opened fire at Marjorie Stoneman Douglas High School in Parkland, Florida, on Wednesday afternoon, killing at least 17 people, Stoneman teacher Melissa Falkowski told CNN's Anderson Cooper that the school had extensively prepared for such a scenario, "which is what makes it so frustrating."
In the interview Wednesday night, Falkowski described the events of that day, and how, while she and her students were exiting the school for a fire drill (the shooter allegedly pulled the fire alarm to draw students out of their classrooms) a security guard told that it was a "code red," the school's term for an active shooter, and to go back inside.
"And you had drilled for this?" Cooper asked.
"We have drilled for this, yes." Falkowski answered. "We had a training recently. We could not have been more prepared for this situation, which is what makes it so frustrating, because we have trained for this, we've trained the kids for what to do. And so frustration is that we did everything that we were supposed to do. Broward County Schools has prepared us for this situation, and still to have so many casualties … I feel today like our government, our country has failed us, and failed our kids, and didn't keep us safe."
Watch a clip of her statements below: