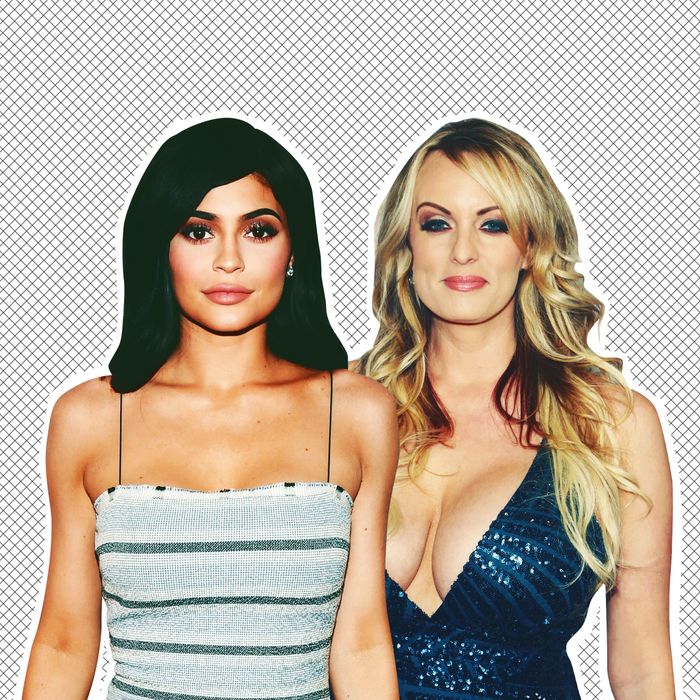 Kylie Jenner and Stormy Daniels.
Photo: Getty Images
What a time to be alive. A month ago, there were zero (0) people named Stormy in the news, and now there are two (2)! Not only that, they're talking about each other! At least, the one who has mastered the power of speech is.
On Thursday, TMZ asked Stormy Daniels, the adult-film star who allegedly had an affair with Donald Trump and spanked him with a copy of Forbes — but then also maybe denied all of it — about the newest celebrity Stormy, Kylie Jenner's new baby, Stormi Webster.
"I will say congratulations and I wish her all the best, and hang on to your heart because little girls named Stormi are known to cause trouble."
When asked if she had any advice for the young Stormi, Daniels answered: "It's a tough name to live up to, I hope you're fierce."
I can't wait until Stormi Webster is old enough to share her thoughts on Stormy Daniels, nondisclosure agreements, and sharks.