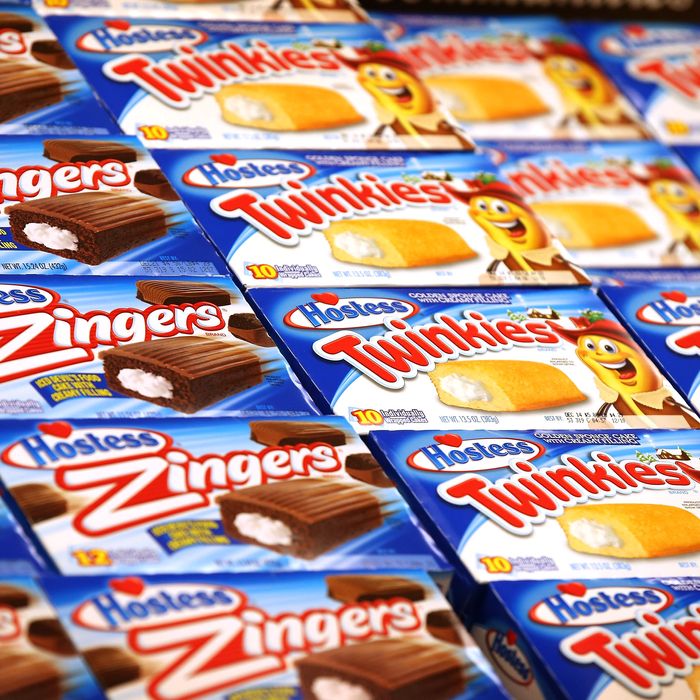 Photo: Scott Olson/Getty Images
Here's an unexpected outcome of the GOP's new tax plan. Hostess Brands Inc. announced this week that it is giving all of its employees a special bonus — $1,250 (nice!) and a year's worth of free Hostess snacks (uh, sure, okay!).
According to Bloomberg, for their monetary bonus, employees will receive $750 in cash, and a $500 401(k) contribution. As for their sugar-based bonus, it's not a free-for-all. Each week, a representative from one of the company's bakeries will choose a product — like Twinkies, Ho Hos, Ding Dongs, or Sno Balls — and employees will be able to take home a multi-pack of that product. Though I imagine most people will choose to probably opt out during Fruit Pies week.
In a statement, the chairman of Hostess Brands, Dean Metropoulos said: "The recent tax-reform changes have given us the opportunity to review our benefit and compensation structure. The company's management and board take great pleasure in sharing the company's success with our employees."
So far, it is unclear whether the company's review of its compensation structure will be limited to a one-time bonus, or will expand to include permanent pay raises for its employees.