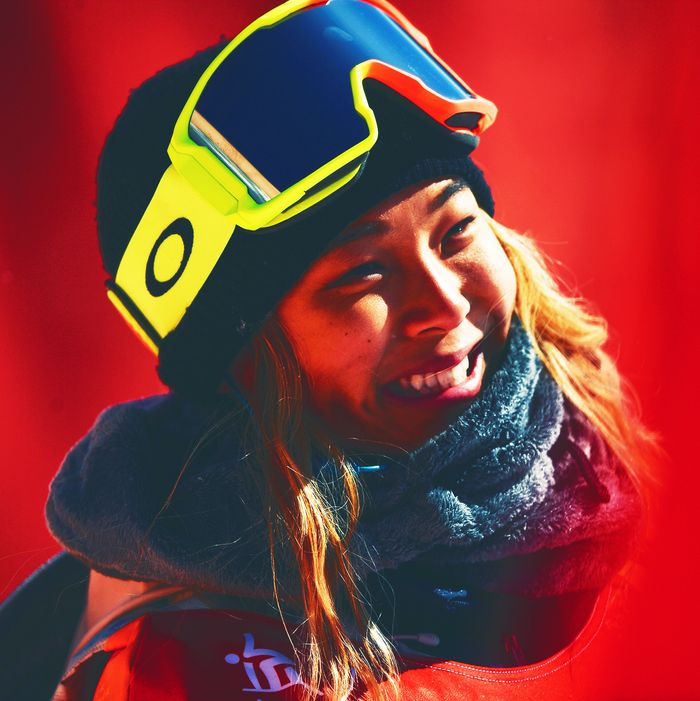 Olympic gold medalist in snowboard half-pipe, Chloe Kim.
Photo: Ramsey Cardy/Sportsfile via Getty Images
Seventeen-year-old Korean-American Chloe Kim lived up to all expectations when she dropped into the half-pipe during the women's Olympic snowboarding competition in Pyeongchang, South Korea, today.
Two years ago, at 15, Kim made history as the youngest woman to be able to land back-to-back 1080s — or three complete in-air rotations — one of the most challenging tricks in women's snowboarding.
And when she executed her dual 1080s in the half-pipe today she became youngest American woman to win the gold medal in the half-pipe. China's Jiayu Liu took silver and American Arielle Gold won bronze. (See Kim's gold-medal-winning run below.)
Kim has also earned admirers with her mid-competition tweets. Yesterday, during the qualifiers, she said she'd like to be eating ice cream. Today, before her last and final run, she tweeted that she wished she'd finished her breakfast sandwich.
And, if that wasn't enough, cameras caught a glimpse of Kim's dad, Jong Jin, standing on the sidelines with a handmade, laminated sign, that looked like it had been rolled up, as if he'd brought it from California with him. He's called Chloe his American dream.