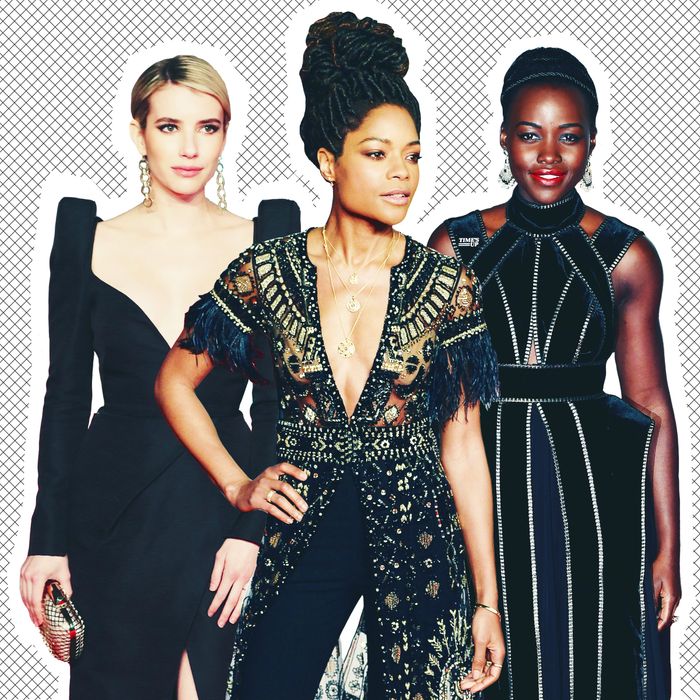 Emma Roberts, Naomie Harris, and Lupita Nyong'o.
Photo: Getty Images
Time's Up went across the pond at the 71st British Academy of Film Awards last night. Just like the Golden Globes, many of the actresses opted to wear black dresses in solidarity with the movement. Famously, the Duchess of Cambridge wore emerald green as members of the royal family can't make political statements. However, the unofficial dress code didn't inhibit the attendees from showing off their personal style. There were some great jumpsuits, creative cutouts, and a surprising amount of crown/royal paraphernalia (it is England after all). See our favorite ten looks below.
Best Pants: Naomie Harris in Zuhair Murad Couture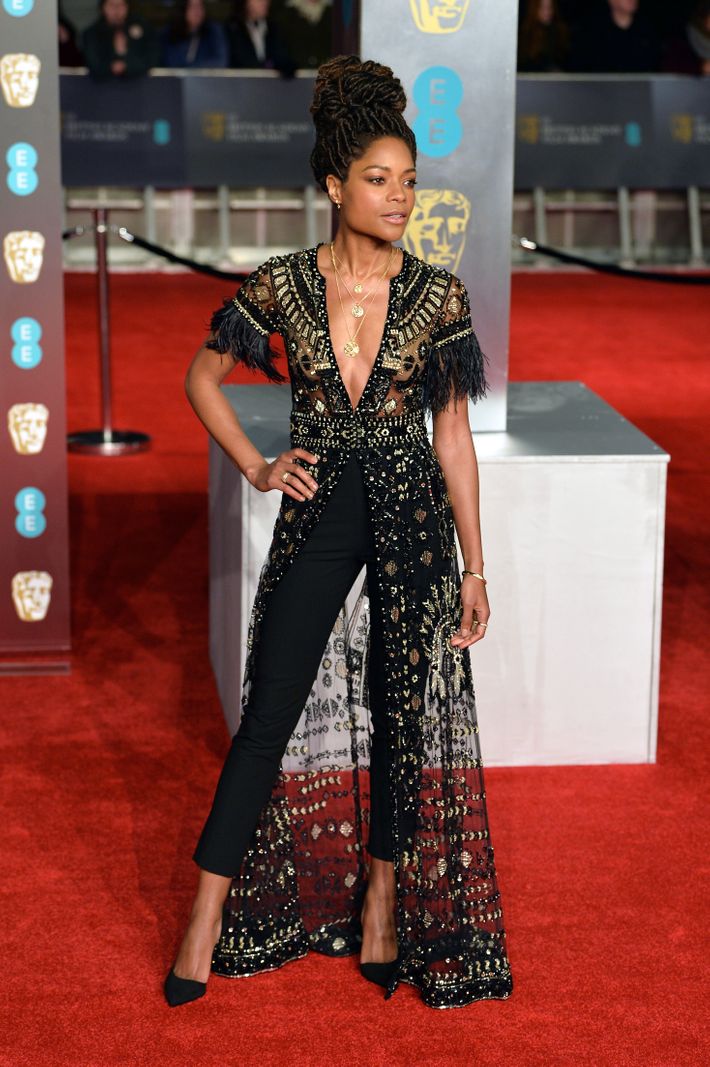 Red carpet ready doesn't have to mean a ball gown.
Most Textured: Saoirse Ronan in Chanel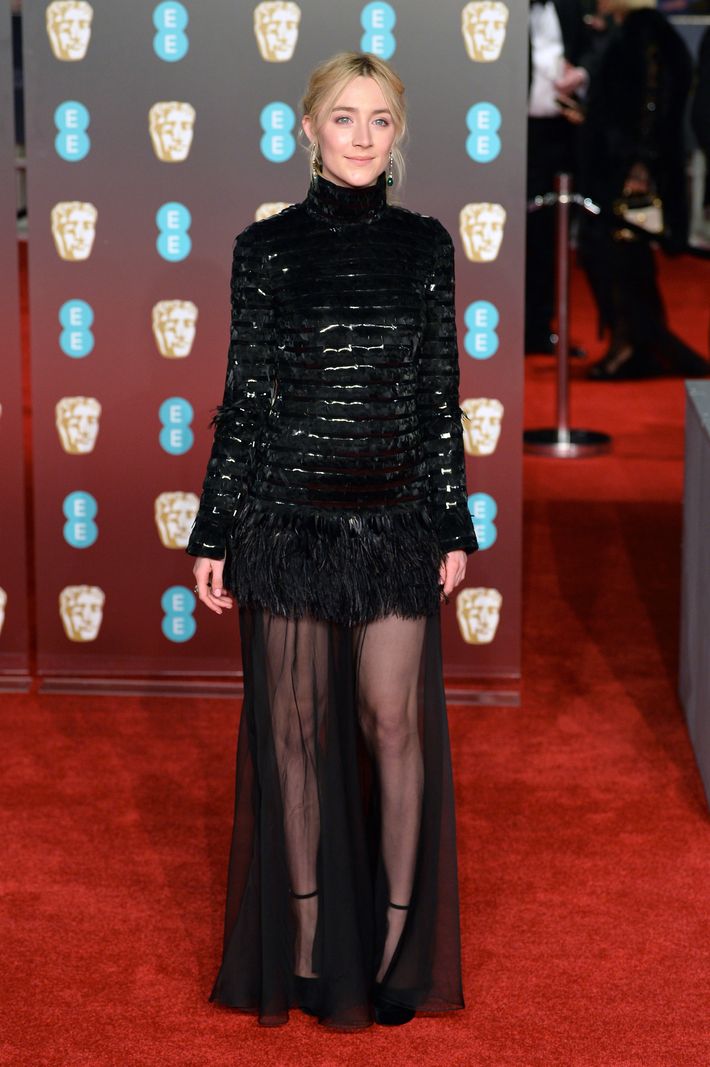 A three-for-one deal on sequins, chiffon, and feathers.
Best Architectural: Lupita Nyong'o in Elie Saab Couture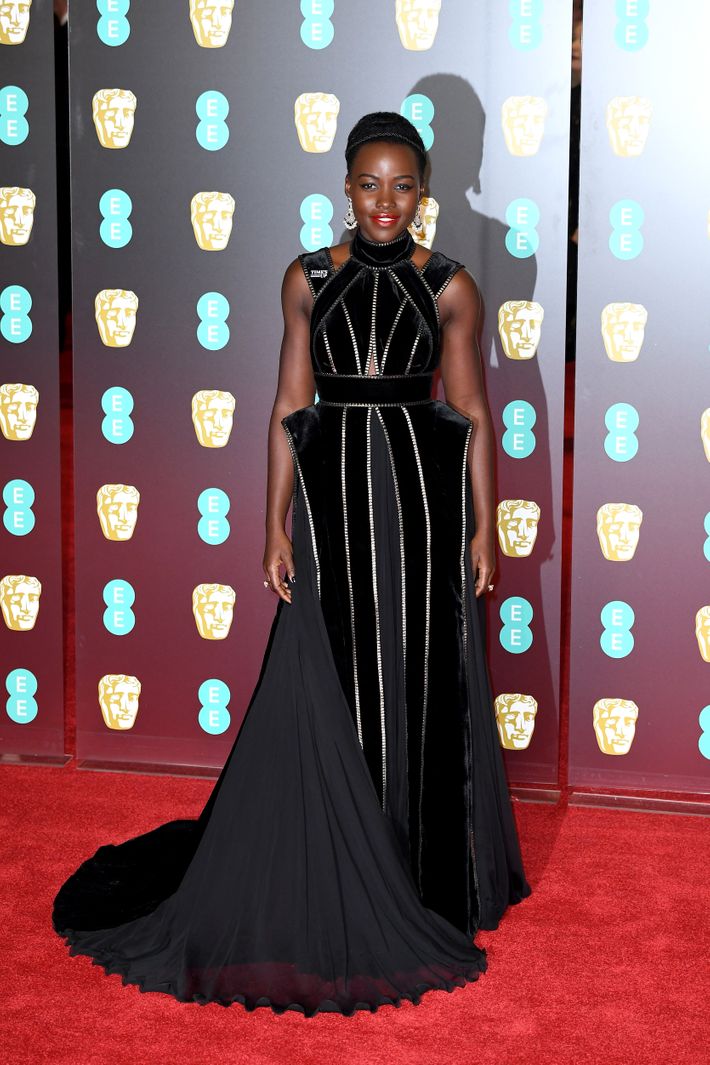 There's a nice juxtaposition between the heavy velvet straps, peplum and bodice, and the soft black train.
Biggest Shoulder Pads: Emma Roberts in Schiaparelli Haute Couture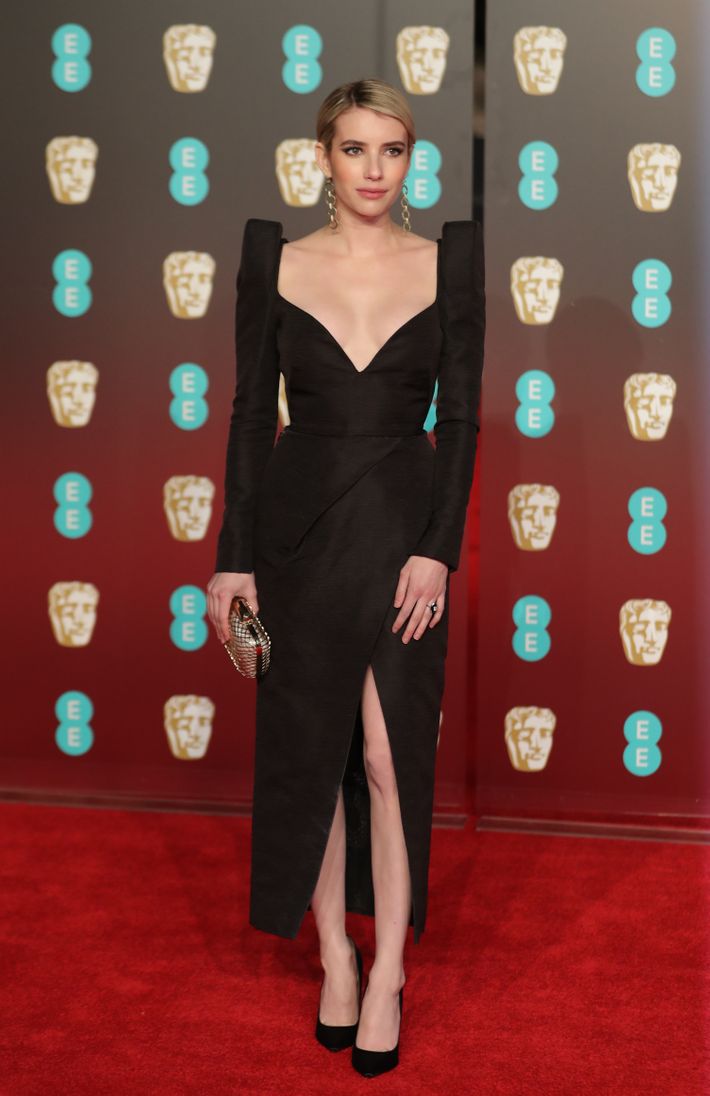 The '80s are baaaaack. These gravity-defying shoulder pads prove there's something from that era to experiment with even for the sleekest among us.
Sparkliest Appliqué: Salma Hayek Pinault in Gucci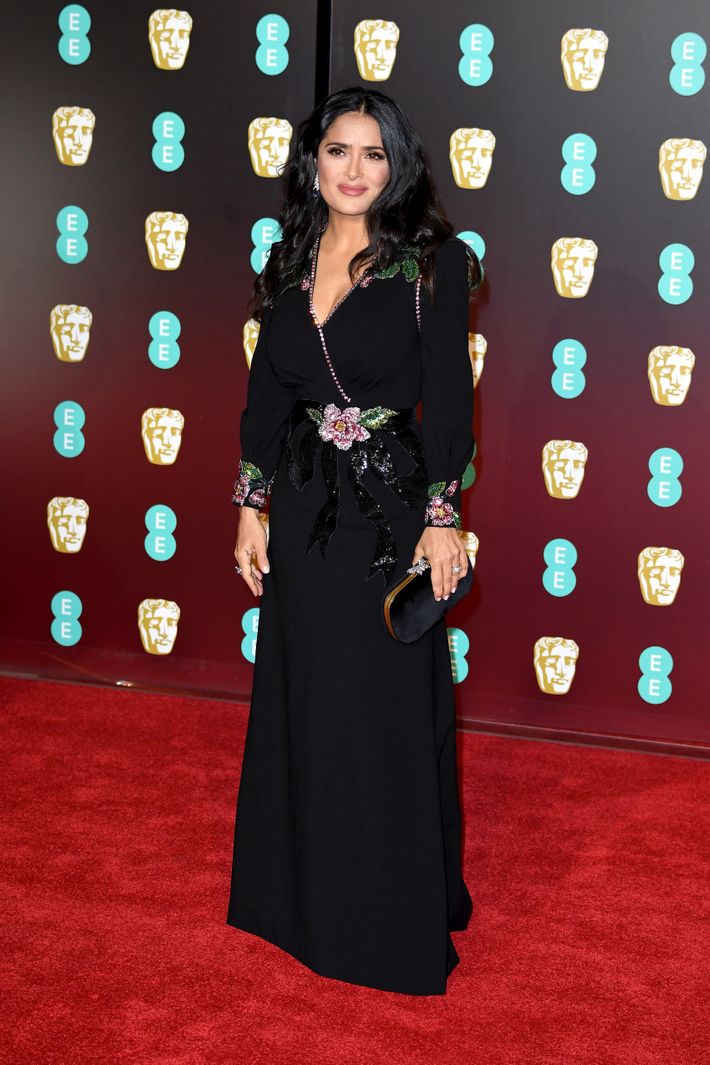 Hayek Pinault wore the sparkliest look without a single sequin.
Most Self-Referential Handbag: Helena Bonham Carter in Vivienne Westwood and Dolce & Gabbana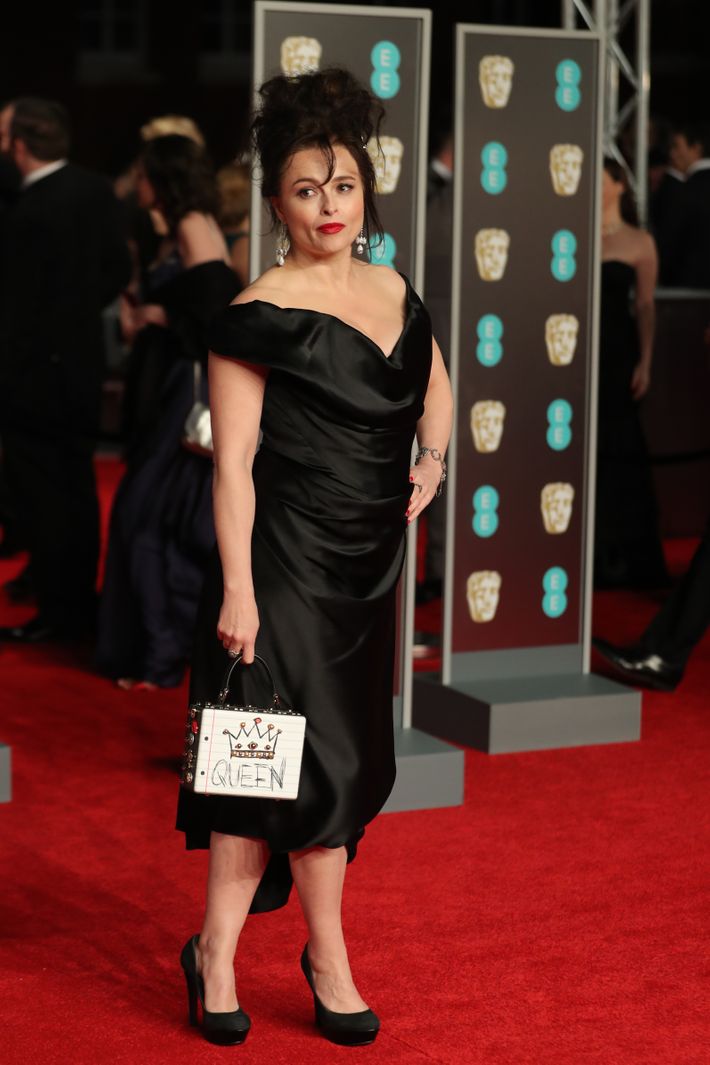 Say it with accessories.
Most Creative Cutouts: Allison Janney in Bibhu Mohapatra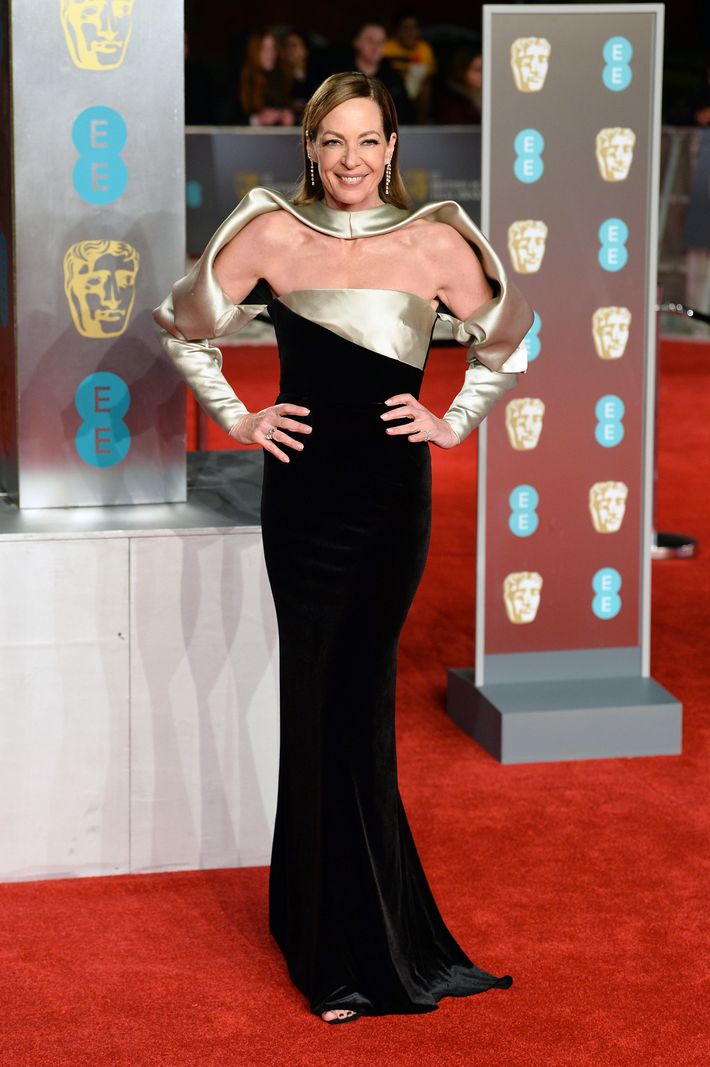 Is it a cape? Is it a bolero? Is it a cutout neckline? Nobody knows, but it looks good.
Best Belt Buckle: Letitia Wright in Gucci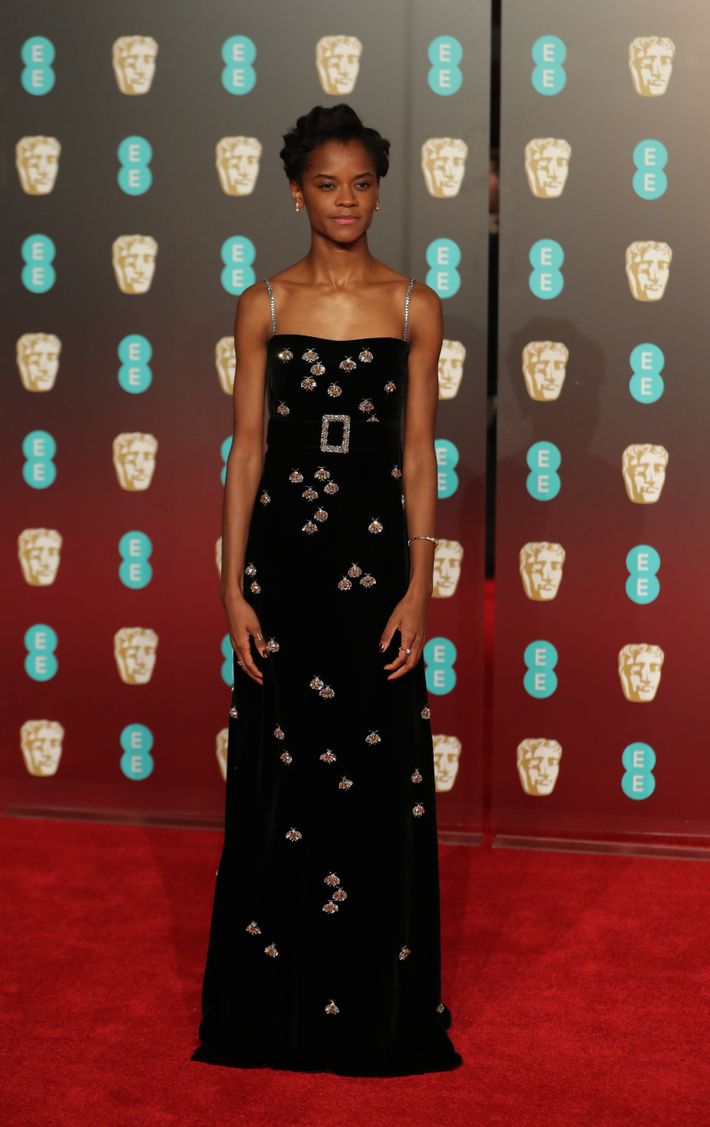 Blinged-out belt buckles aren't just reserved for cowboys.
Most Subtle Accessory: Anya Taylor-Joy in Dolce & Gabbana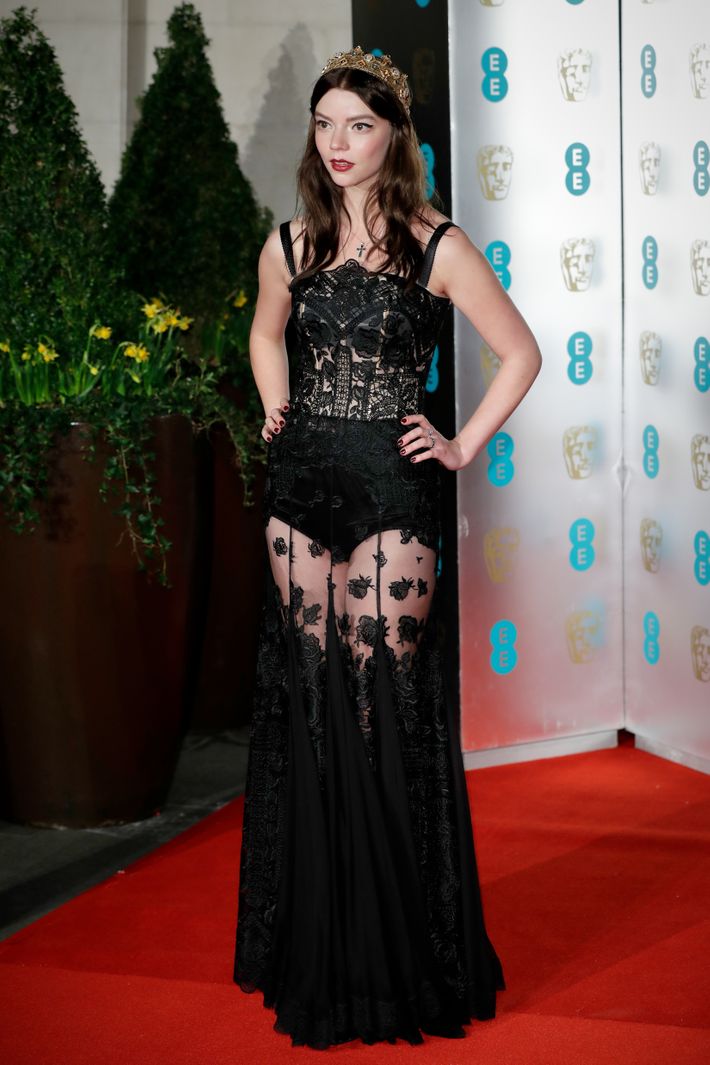 It's a bold move to wear a crown to an event that Kate Middleton is also attending. Bravo, Anya, bravo.
Best Print: Frances McDormand in Valentino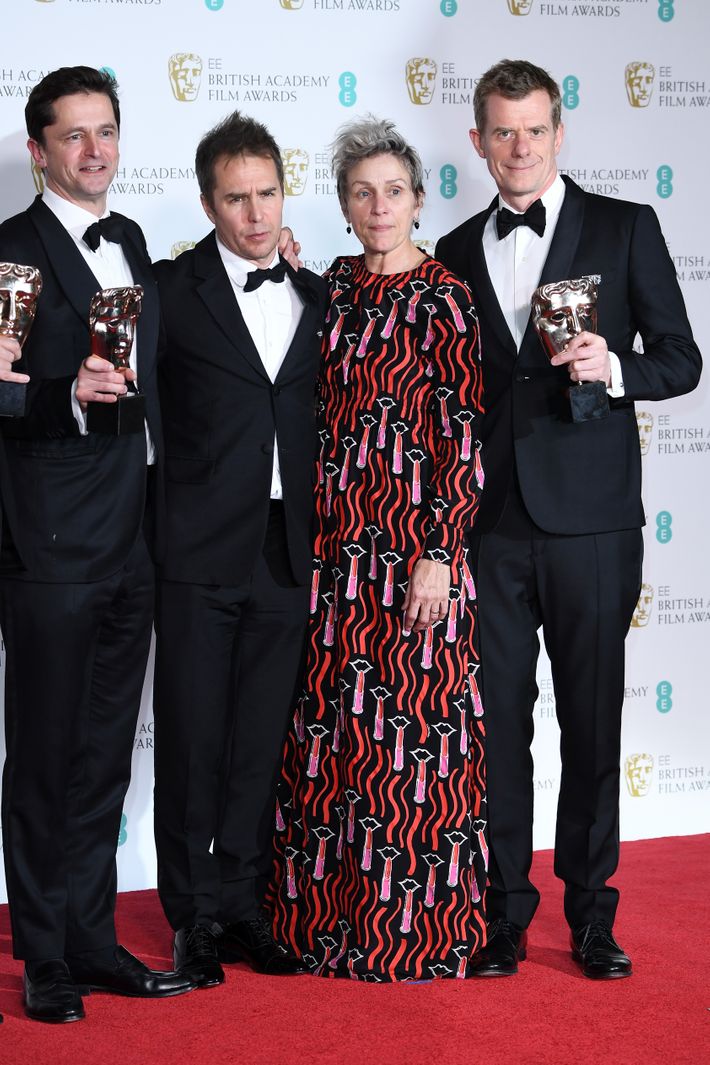 The ever-appropriate McDormand chose a bold dress that's technically black, with a cheeky, feminine print.