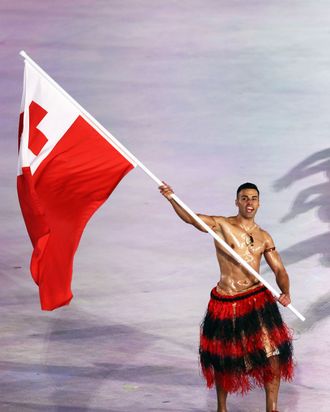 Tonga flag-bearer Pita Taufatofua, better known as "Tonga guy."
Photo: Jamie Squire/Getty Images
This year's Olympic Games may be the coldest in more than 20 years, but not to fret — beloved Tonga flag-bearer Pita Taufatofua, better known as the "Tonga guy," still walked in the opening ceremony with visible, oiled-up pecs.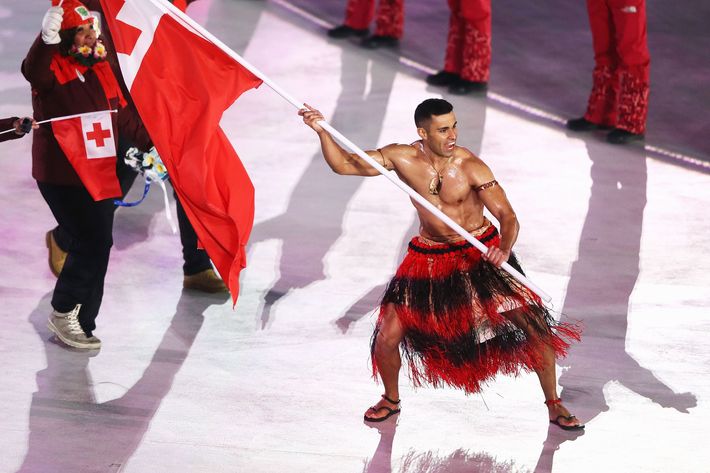 The internet first had its collective meltdown over Taufatofua at the 2016 Olympics in Rio de Janeiro, where he and his chiseled abs competed in Tae Kwon Do. After losing his first match, the 34-year-old Scorpio decided to pick up a sport he had never before tried, so that he could qualify for this year's Olympics. According to New Zealand's Newshub, the ever-impressive "Oily Tongan" — their words, not mine — will be competing in a cross-country-skiing event.
While he may not have yet competed, he has already won the Opening Ceremony.
But Taufatofua's more than just a shiny man who is world-class in multiple sports — he cares about the environment, appears to support the craft of journalism, and most importantly, loves dogs.