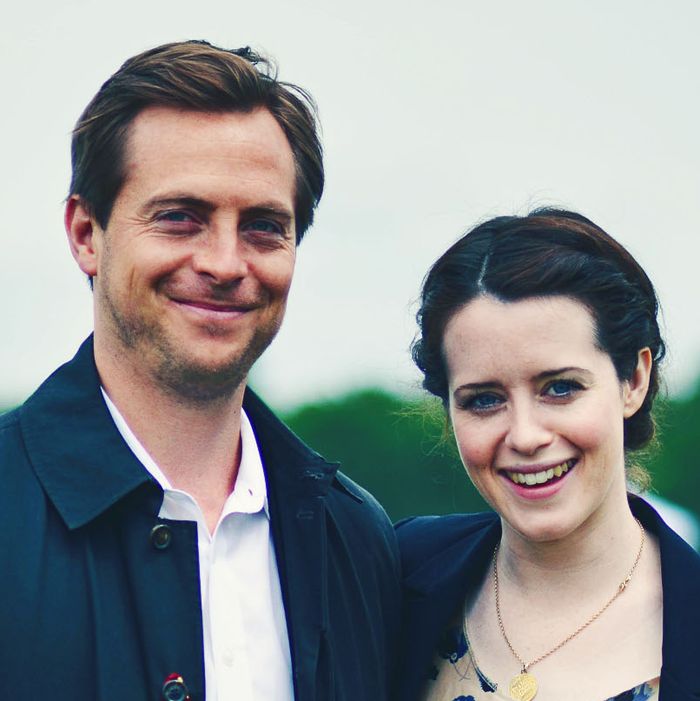 Stephen Campbell Moore and Claire Foy.
Photo: Nick Harvey/WireImage
The Crown's Claire Foy has separated from her husband of four years, actor Stephen Campbell Moore, U.K.'s Metro reports.
The couple met in 2011, while filming the historical fantasy film, Season of the Witch, and married in 2014. They have a 2-year-old daughter, Ivy Rose.
"We have separated and have been for some time. We do however continue as great friends with the utmost respect for one another," the pair said Thursday in a joint statement to Metro.

The news comes shortly after Moore revealed that in 2016, while Foy was filming the second season of The Crown, he had surgery to remove a benign brain tumor.
"After seven years together this came as a real shock to many of their friends, but they're lovely people and are determined to keep everything civilized," a source told The Sun. "They've just decided that unfortunately their relationship simply wasn't working and that this would be for the best."
Foy has completed her role on The Crown, and actress Olivia Colman will play Queen Elizabeth II in the upcoming seasons. For her part, Foy will play Janet Armstrong alongside Ryan Gosling in First Man. She'll also take on the part of Lisbeth Salander in the forthcoming film, The Girl in the Spider's Web.