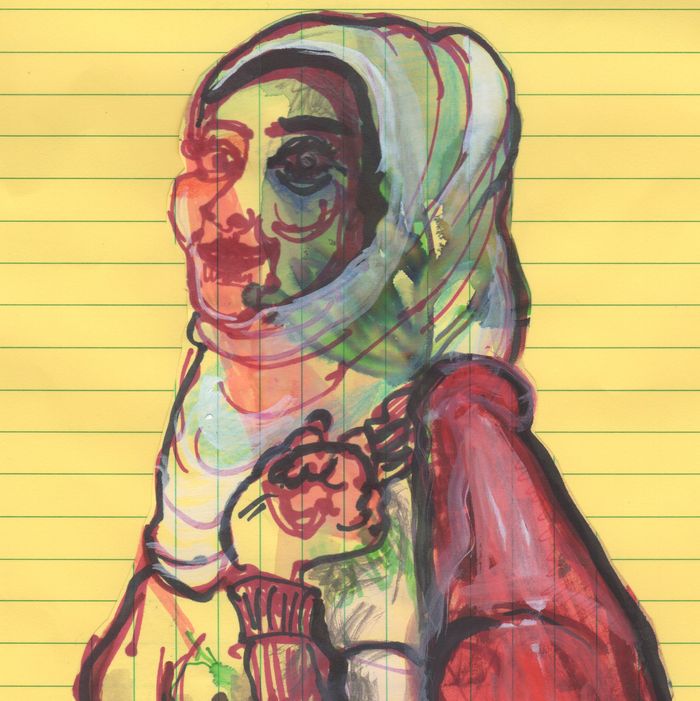 Mounira Al Solh. 
I strongly believe in our right to be frivolous
, 2012–ongoing.
Photo: Courtesy of the artist and Sfeir-Semler Gallery; Beirut / Hamburg
Many of us jot quick notes down on a legal pad throughout the day — grocery lists, quotes you'd like to remember from a phone conversation, a reminder for a meeting tomorrow, etc. Mounira al Solh, a visual artist born in Lebanon, used this prosaic format as a medium to tell the stories of individuals displaced by the Syrian Civil War.
Al Solh began inviting Syrian people who were forced to leave their country, beginning in late 2011, to her studio in Beirut for a coffee, tea, or beer. She drew their portraits and scribbled down pieces of their conversations on yellow legal pads. The project culminated in 350 handwritten transcripts and drawings on display at an exhibition that opens today at the Art Institute of Chicago titled, "Mounira Al Solh: I strongly believe in our right to be frivolous."
The title was inspired by something that the famous Palestinian poet, Mahmoud Darwish said in an interview with BOMB magazine in 2002. According to the exhibition's senior curator, Hendrik Folkerts, Darwish began to feel frustrated that the interviewer was only asking about the war and the conflict whereas Darwish also wanted to talk about love, life, and books. "So he made a point, that if you only define people in terms of being a refugee or being part of a certain conflict, you really lose an important part of the humanity," Folkerts said. "And frivolous of course, can in that sense be seen as a kind of ironic term because to be frivolous is also to talk about things that you did this morning, and how your day has been, and that's as important as to talk about being situated in a conflict or war."
Al Solh's personal history informs her work, too: she was born to a Syrian mother and spent time in Syria during her childhood, seeking asylum from the Lebanese Civil War. She writes on her website, "Syria was our refuge for a while, as well as a refuge for many Lebanese families who's mothers or fathers were Syrians like in our case, most probably."
Scroll to see a preview of the exhibition; more info on Al Solh's exhibition below.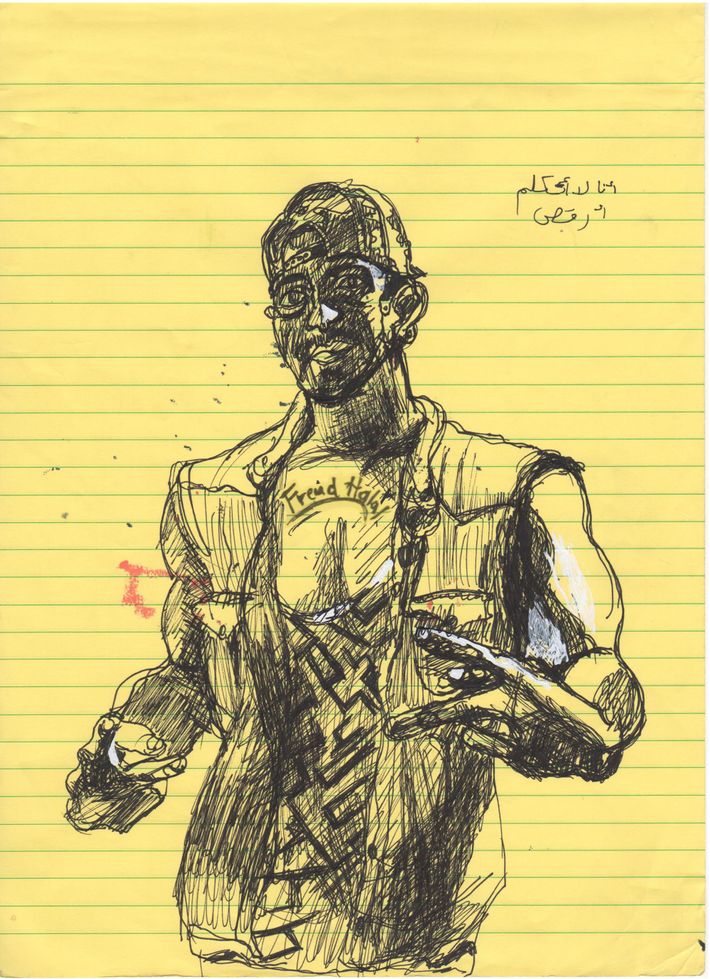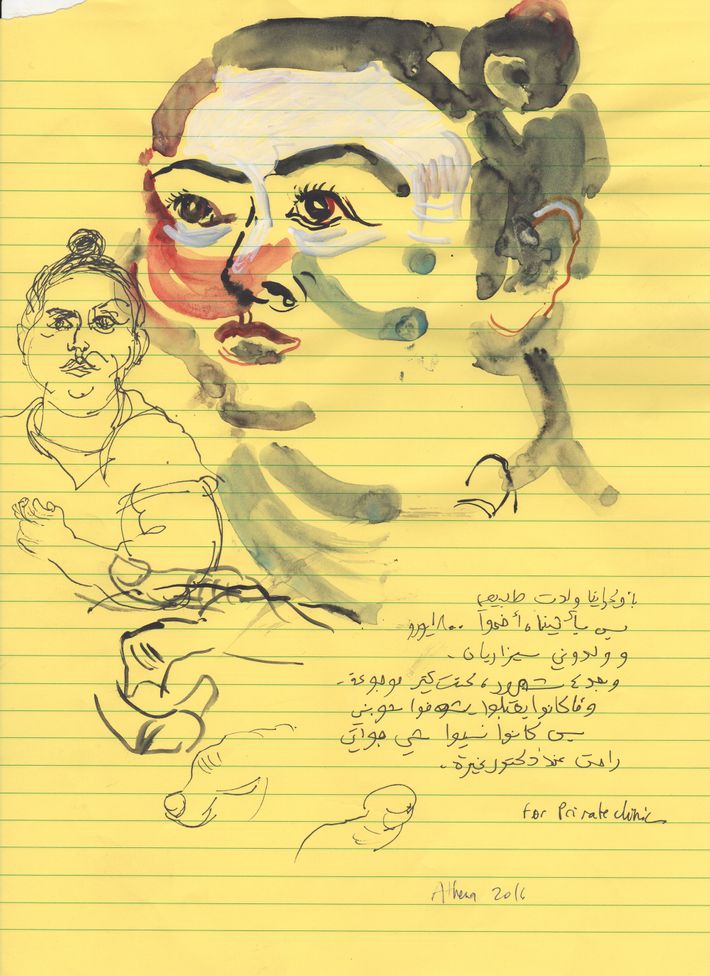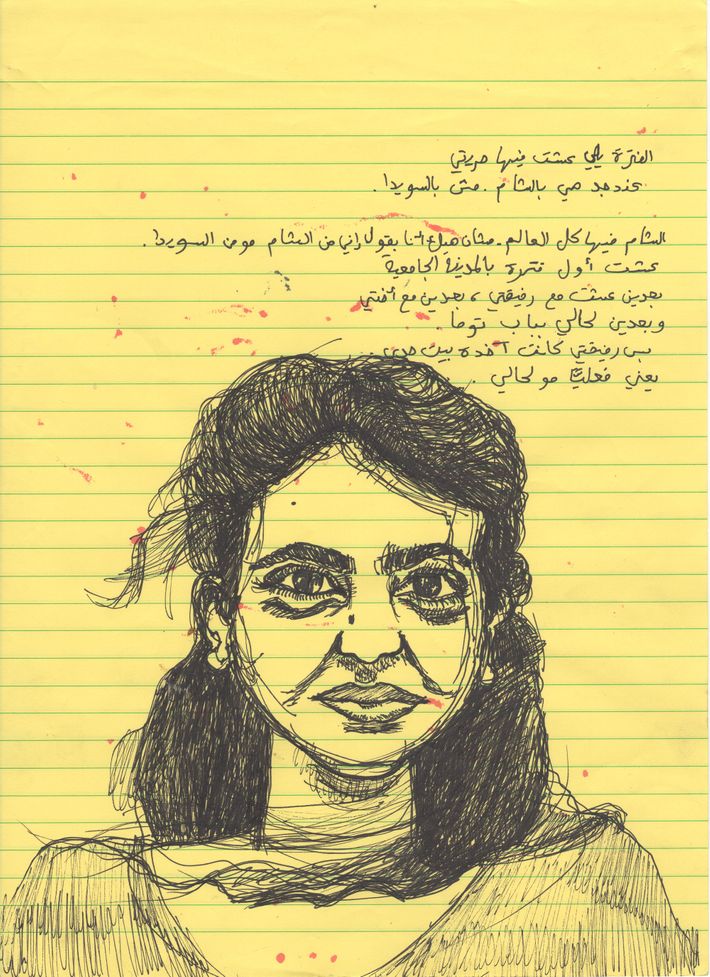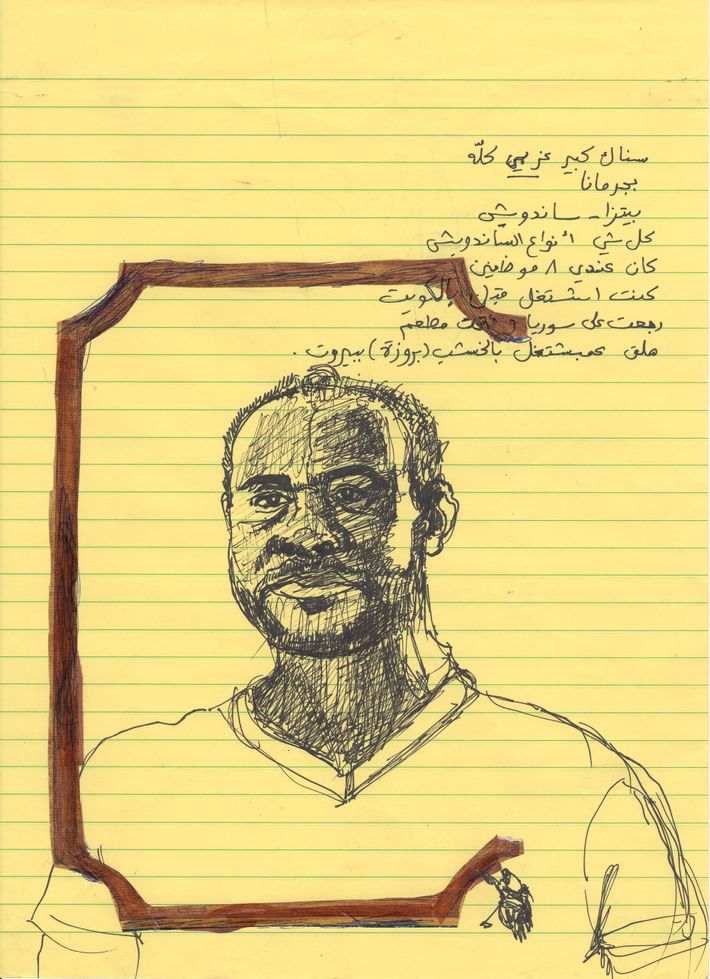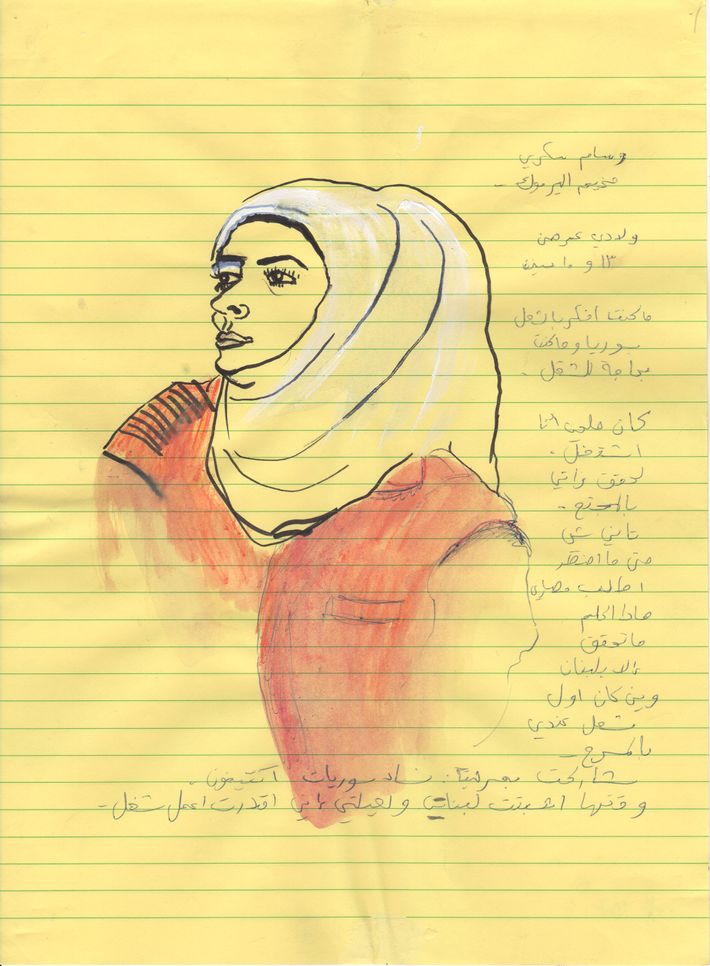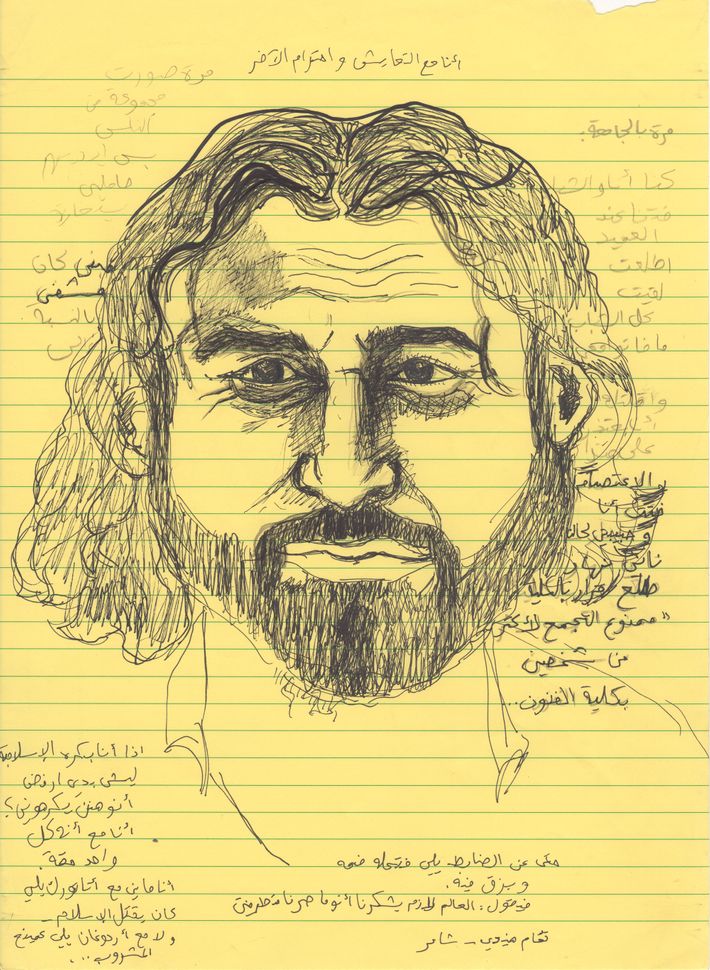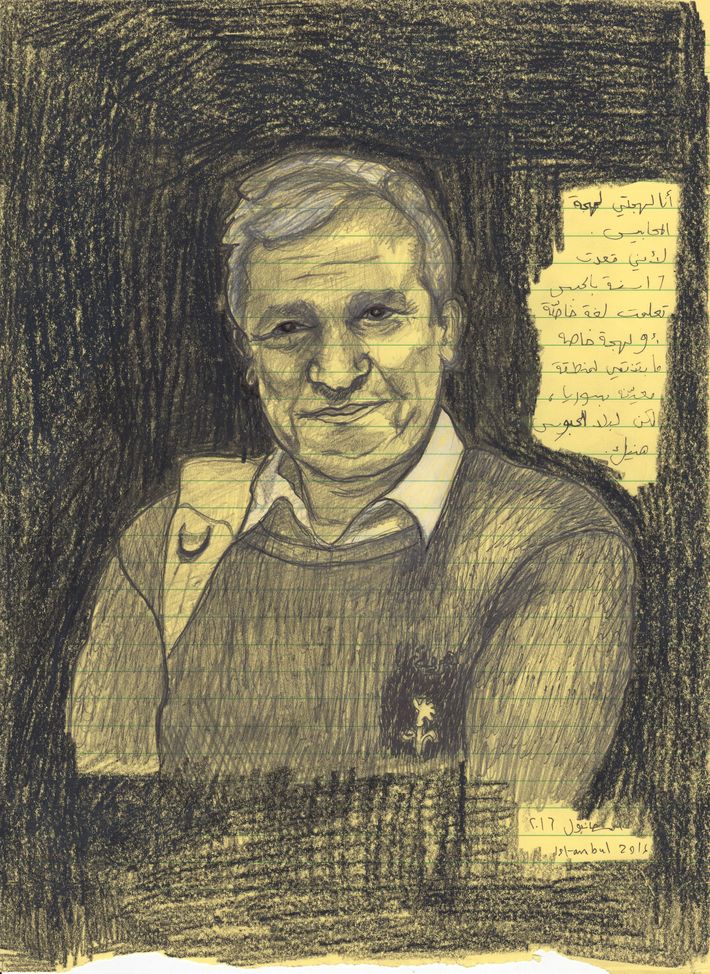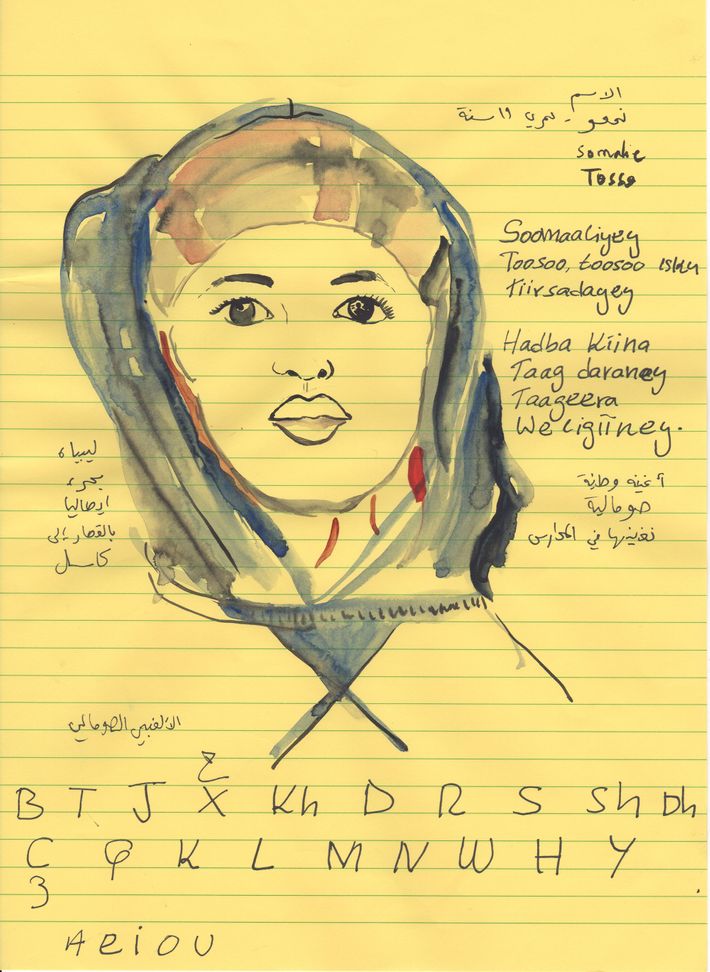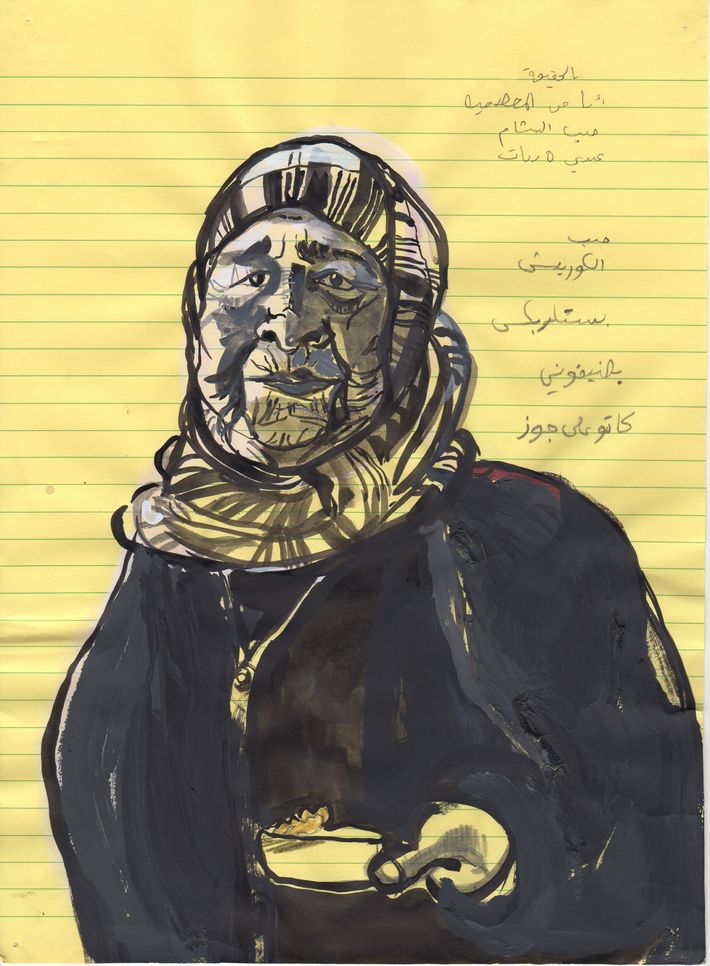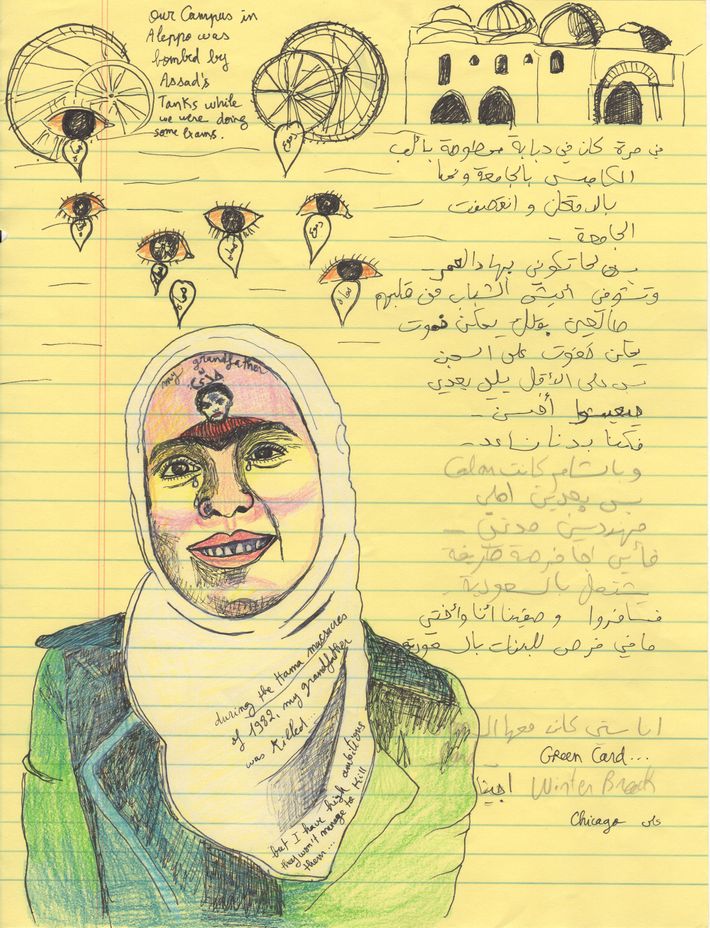 "Mounira Al Solh: I strongly believe in our right to be frivolous" will be on view at the Art Institute of Chicago through April 29, 2018.