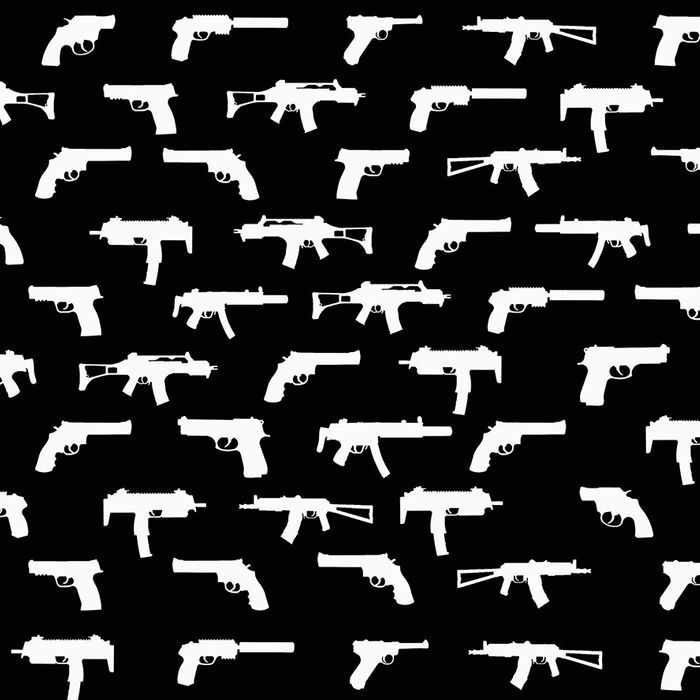 Photo: Malte Mueller/Getty Images
Once again, the country is left reeling in the wake of a devastating mass shooting, after 17 people were killed at Marjory Stoneman Douglas High School in Parkland, Florida, last week. And once again, many are left questioning the continued laxity of our nation's gun laws, and the overwhelming influence of the National Rifle Association.
As the Washington Post noted following the massacre in Las Vegas last October, the majority of Americans favor stricter gun-control laws, but many Republicans continue to block them, for fear of losing the NRA's considerable financial support. And the association's leverage has extended much farther than Washington. Across the country, major companies like Hertz, Norton, FedEx, and Wyndham Hotels have partnered with the NRA, offering discounts to NRA members in the hopes of drawing more customers.
"Businesses know a thing or two about freedom lovin' patriots … they know that they are law abiding good guys with guns and thats [sic] why so many have taken a turn to welcome them to their establishments," reads a 2015 NRA blog post titled "5 Reasons You Should Join the NRA Business Alliance."
But that's quickly changing. This week, multiple companies have ended their discount programs with the NRA, due largely to the trending hashtag #boycottNRA, which calls on people to boycott businesses that have partnerships with the organization.
On Thursday, First National Bank of Omaha tweeted that it would not be renewing its contract with the NRA. It was soon followed by Alamo Rent a Car (though the tweet seems have been deleted), Enterprise Rent-a-Car, and National Car Rental. The next day, MetLife, Hertz, and Symantec, the cybersecurity company that owns Norton and LifeLock, announced they would no longer be offering discounts to NRA members either.
Insurance company Chubb and the Wyndham Worldwide hotels (whose brands include Travelodge, Howard Johnson, Ramada, and Days Inn) have also ended their relationships with the NRA over the past few years.
The announcements come amid a renewed push to strengthen gun-control laws, one led largely by survivors of the Stoneman Douglas shooting. It's a little hard to believe that this moment will lead to real change — we've been here so many times before — but maybe this time really will be different.