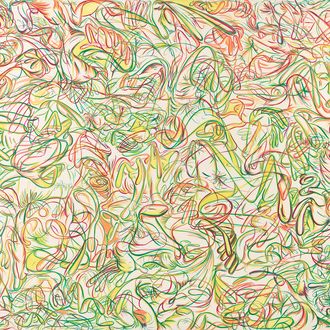 Appendages in Full Bloom
, 1997.
Photo: Courtesy of the artist, 303 Gallery and Skarstedt
At first glance, the swirls of oil and acrylic on Sue Williams's canvases defy form or figure. Sweeps of blue, yellow, red, and black remain abstract until the eye zeroes in and catches the insinuation of say, a shoe heel, or the fan of eyelashes on a closed lid, or clenching fingers. However, searching for discernible shapes may be beside the point. In Sue Williams: Paintings 1997–98, the dynamic, bold works interrogate gender roles, sexuality, and violence while also exploring memory and personal experience.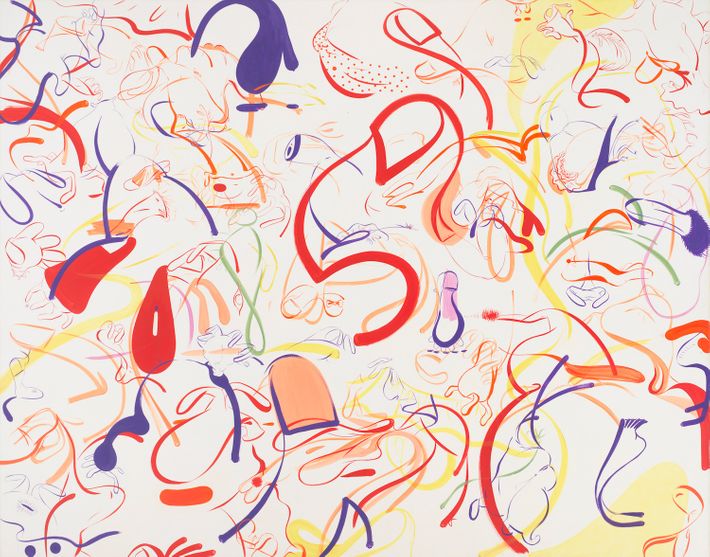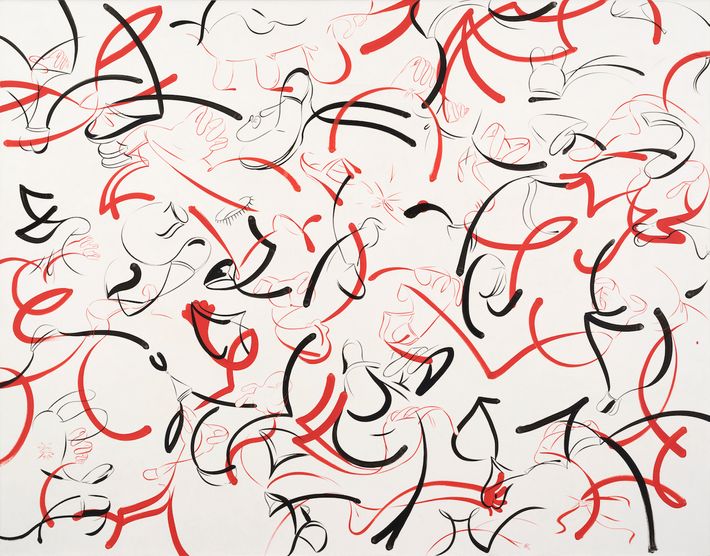 These canvases provide a glimpse into a pivotal phase in Williams's development, as her elegant abstractions, obscuring embedded imagery like genitalia and internal organs, continue her challenge of the art world's patriarchal systems. Despite the sleek poise of these canvases, there is something cartoonish and hyperbolic imbuing her brushstrokes with movement and power.
Williams was born in Chicago in 1954 and received her B.F.A. from the California Institute of the Arts in 1976. Although her past works have been more explicitly figurative, evoking caricatures or incorporating text, Williams is known for the concealed language of her abstract work. She has long worked with oil and acrylics on canvas, producing paintings that echo the postwar Abstract Expressionism movement yet are utterly idiosyncratic.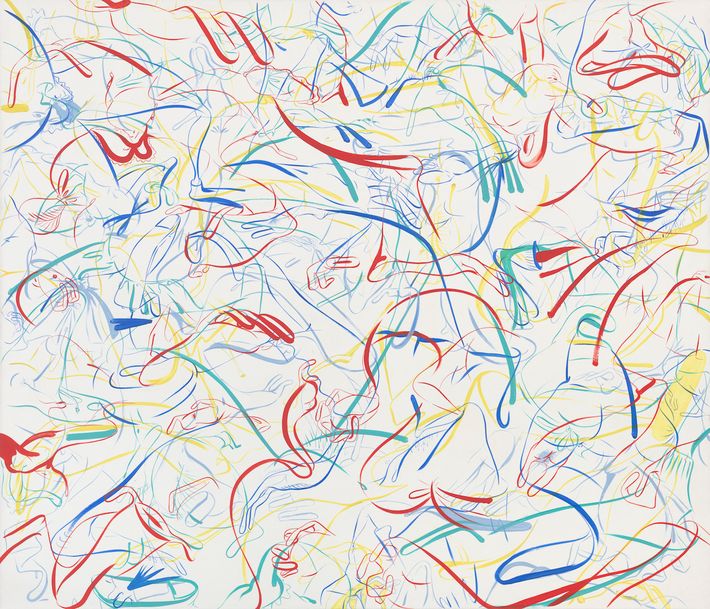 Experience the looping, fragmented image slices created by the artist, whom Jerry Saltz once called "Cy Twombly with a paintbrush," before the exhibition closes in April.
Sue Williams: Paintings 1997–98 is on view at Skarstedt Gallery now until April 21, 2018.