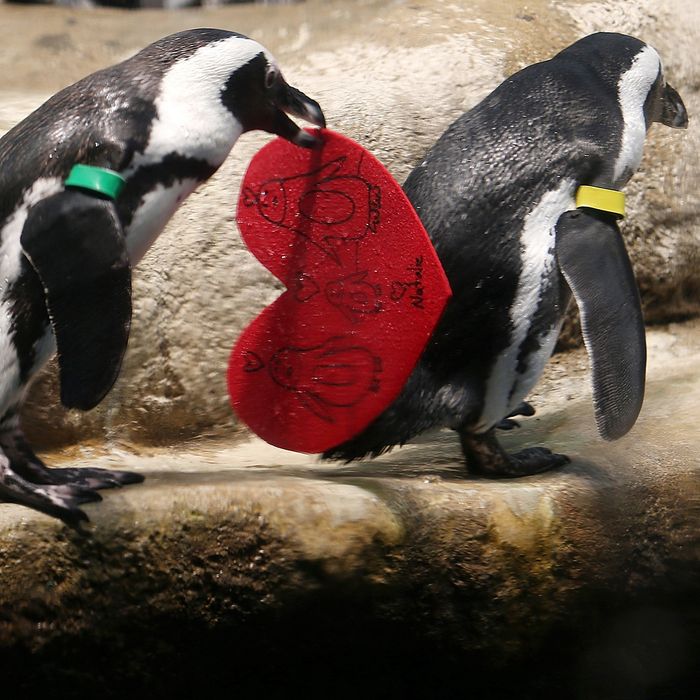 That feeling when your partner brought you flowers but you wanted chocolate.
Photo: Justin Sullivan/Getty Images
It's already Valentine's Day for the African penguins at San Francisco's California Academy of Sciences, the AP reports.
In an annual tradition, biologists handed out red, heart-shaped pieces of felt nesting material to the resident penguins — who love nesting material.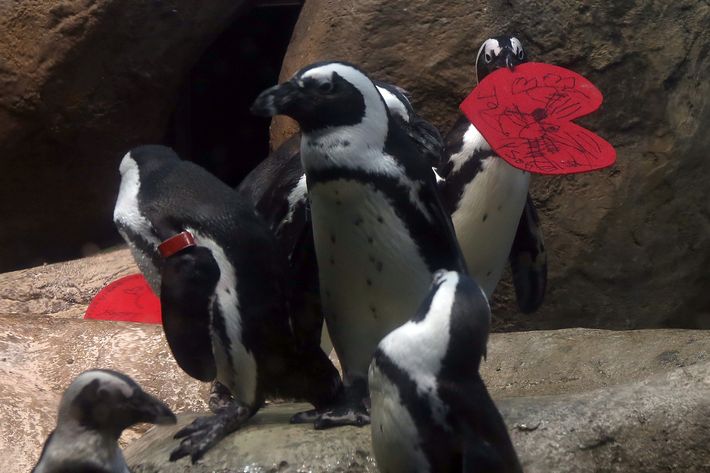 "It's very important for you to get a mate to have a nice-looking nest," Vicki McCloskey of the California Academy of Sciences told the AP.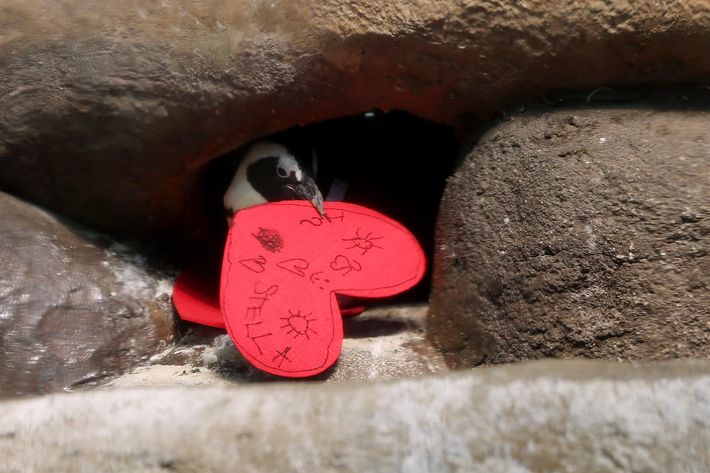 So, the penguins waited patiently for their annual gift from the biologists. Although the birds are often monogamous, they don't usually share their red felt with each other. Instead, they typically go home, tear up the present, and wait for one of their peers to admire their handiwork.
To watch the process in real time, check out the live Penguin cam from the California Academy of Sciences here.