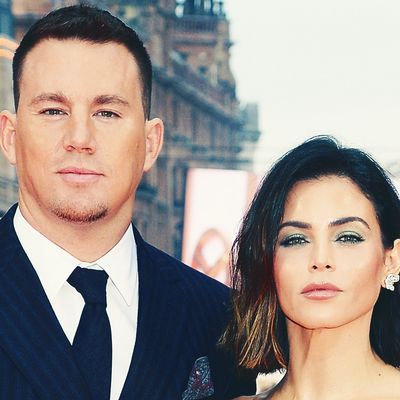 Channing Tatum and Jenna Dewan-Tatum.
Photo: Dave J Hogan/Dave J Hogan/Getty Images
Jenna and Channing Tatum famously met on the set of Step Up, the 2006 film about an unlikely romance between a sexy guy doing community service and a beautiful ballerina who is discovering hip-hop.
It was a breakout role for both actors and led to other great things like Step Up 2. As the legend goes, Channing eventually seduced Jenna wearing only a sombrero, underwear, and a pair of Uggs. The couple married in 2006, and a few years later had their daughter Everly.
Tonight, the couple dropped another data point on their romance — an early audition tape, presumably from before they got together. In it Channing proves he's always dancing, she flirts back, and the rest is true love and pedicures.