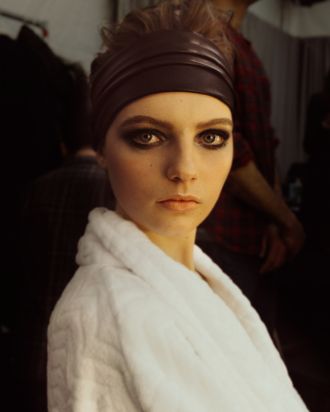 "It's a simple look," said Pat McGrath with all seriousness backstage at Tom Ford. When you've created 12-hour whole-face crystal masks and have a case labeled "Basic Daily Lash," the smoky eye seen at the show probably would seem easy and basic. Loosely inspired by 1960s Edie Sedgwick, McGrath and her team created a black, smudgy, glittery, glossy eye look.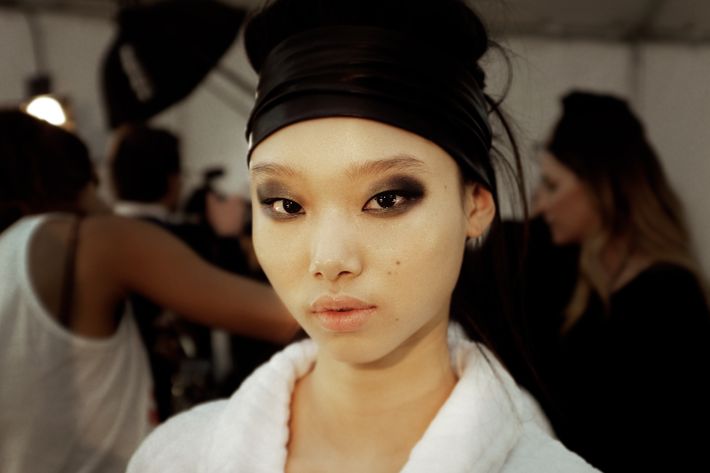 To re-create it, start first with a smudgy, black pencil. As Linda Cantello, the alleged inventor of the smoky eye suggested, use this as the base and to draw the shape of the design — in this case, a more rounded shape. How far do you want it to extend? How high do you want it to go? How angular do you want it to be? Sketch it out first with the black pencil.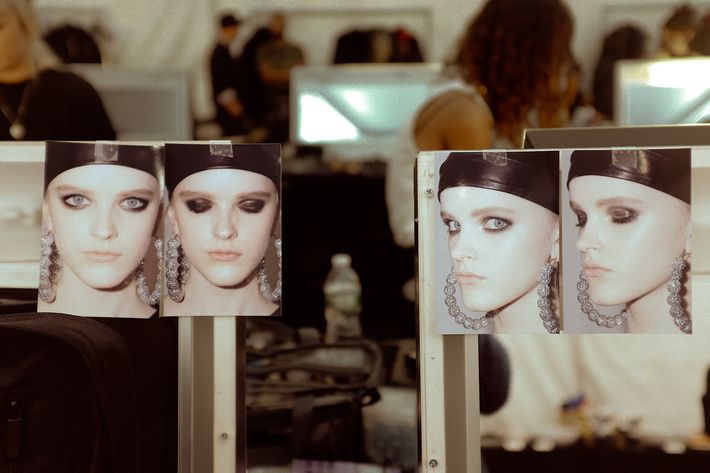 Then take a shadow — a glittery, gunmetal-y gray (in this case, Tom Ford Limited Edition Shadow Extreme) — and blend, blend, blend, until it's see-through. "That's what makes it modern," clarified Pat Montelongo, Director of Education for Tom Ford Beauty. "It's not opaque. You get that beautiful sheerness." Adding to the touchability of the look is a clear gloss, which transforms the whole thing into a sparkly, shiny, and somehow-beautiful-smush.
If it doesn't look too perfect, don't worry. Fashion is over perfect (to some degree, anyway) according to Ford himself. Jumping into an interview with McGrath, Ford jokingly said of fashion's constant desire for the oxymoronic perfect imperfect, "We're really over the perfect. We try hard to look slightly undone."
If you buy something through our links, New York may earn an affiliate commission.