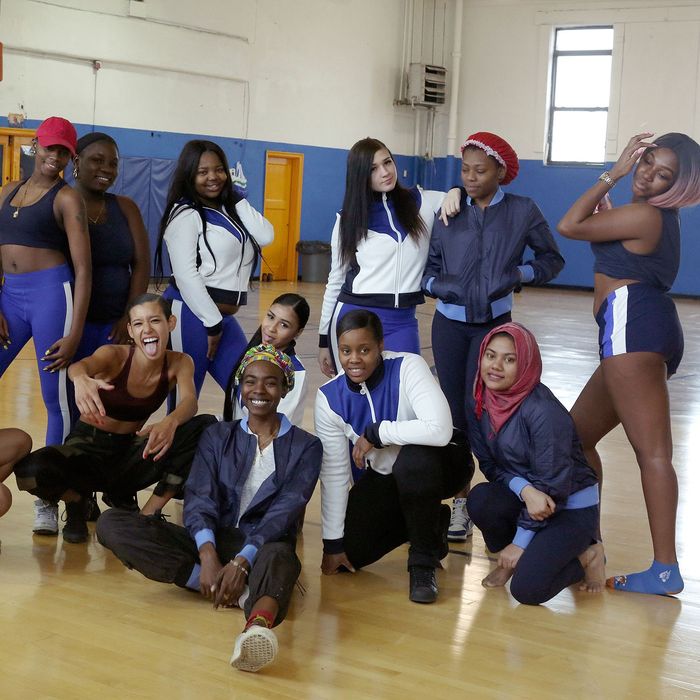 Urban Dove dance team.
Photo: Tory Burch
New York native model Dilone has partnered with Tory Burch's activewear line Tory Sport to lead a dance team at New York City charter school Urban Dove. Dilone, who is known simply by her last name, was invited to coach the senior girls' dance team after attending a fundraiser for the organization.
"I hope to inspire the students — for our ladies, many of them have a lot on their mind between school, work, and the personal matters outside the classroom — so my hope is to create a space where they can be themselves and use dance as a positive outlet for both physical and mental health," Dilone said in a Q&A on Tory Burch's blog.
Urban Dove works with underserved communities in New York City and children as young as 8 years old. Tory Sport provided equipment and clothing for the dance team in a surprise reveal for the young dancers.
"We walked in the gymnasium and everyone's faces lit up as they saw a wall of mirrors lined up for them to dance in front of," Dilone said. "They haven't had anything like it before, so it was a really special moment."
Read more about the program and Dilone here.