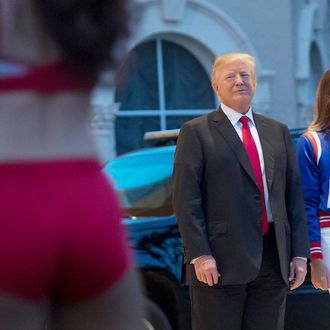 Donald and Melania Trump.
Photo: SAUL LOEB/AFP/Getty Images
Football fan Donald Trump celebrated Sunday night's Super Bowl in his natural habitat (his golf club near West Palm Beach, Florida), where he hosted what looks like a very awkward viewing party — complete with a private performance by (of course) college cheerleaders.
The thirsty president and his enthused wife Melania were met outside the Trump International Golf Club by Florida Atlantic University's marching band, cheerleaders, and dance team, the Sun-Sentinel reports. The First Couple looked on as groups performed to renditions of "Boogie Wonderland," "Shut Up and Dance," and, of course, "Hail to the Chief."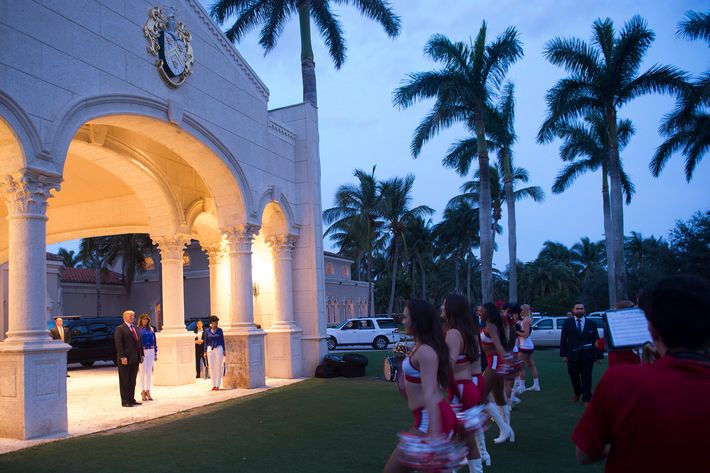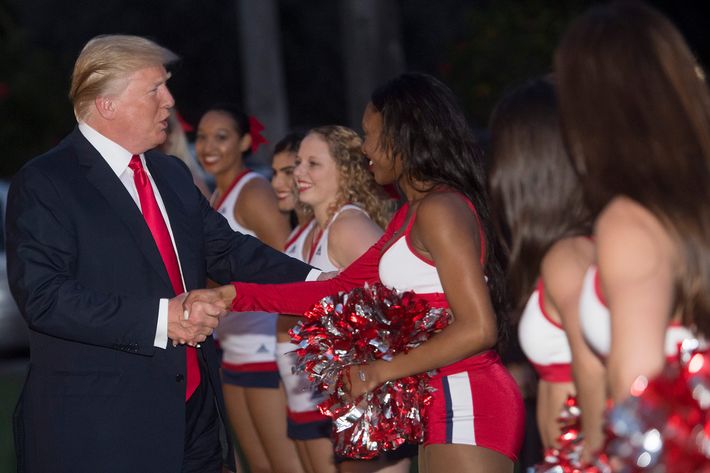 After the performance, Trump quickly walked up to shake the hands of the cheerleaders and band leaders (while Melania stayed put). "Fantastic," he told them. "So great, thank you so much. That was so great, great job, great talent, enjoy the game."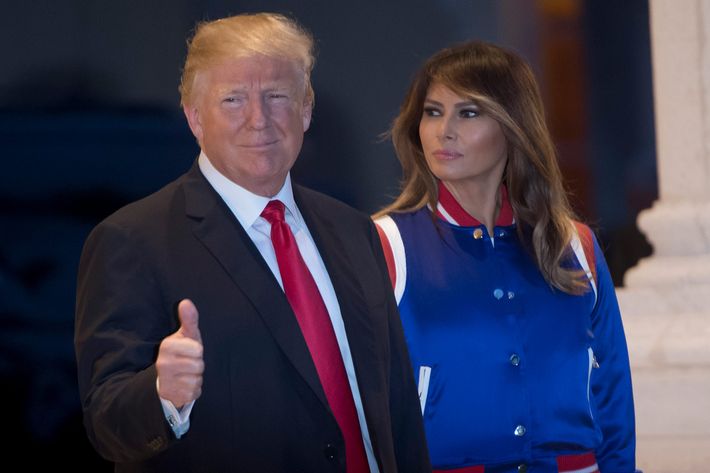 The president and First Lady then went inside to watch the game, although they left midway through the third quarter to fly back to Washington — presumably so Trump could complete his nighttime routine of eating cheeseburgers in his own bed.