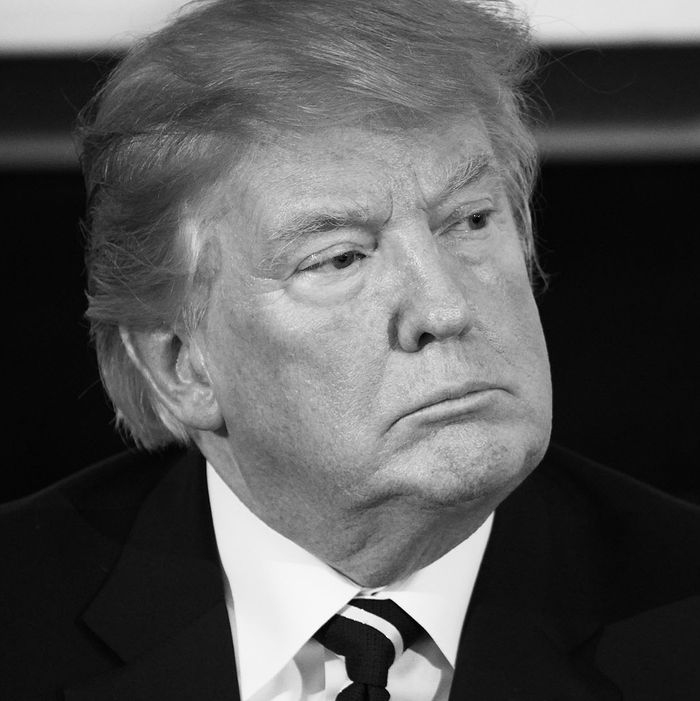 President Trump.
Photo: MANDEL NGAN/AFP/Getty Images
President Trump held a listening session at the White House today to discuss the Marjory Stoneman Douglas shooting in Parkland, Florida, that killed 17 students.
The attendees included individuals affected by the shootings in Parkland, Florida; Newtown, Connecticut; and Columbine, Colorado. Parents of students who were killed, as well as survivors, spoke directly to President Trump about the changes they would like to see to address school violence.
In the session, televised live on CNN, Trump said he was considering proposals that would allow for concealed carry of weapons and would train employees, like teachers and coaches, to respond to campus shootings in real time.
For much of the event, the president sat quietly, his hands crossed, as he listened to survivors' stories — a response that may have had to do with his preparations.
Photographs of Trump's notes show five points written clearly in black marker on White House stationery. Although they're not all legible a few are visible from the pictures:
1. What would you like me to know most about your experience?
2. What can we do to help you feel safe?
4. Resources? Ideas?
5. I hear you.
See below.