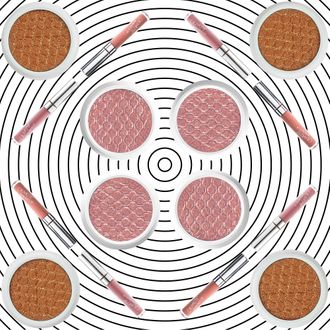 Photo: courtesy of ColourPop
You now have a new place to buy $7 lipstick. Late last year, ColourPop, the online makeup brand with expansive and affordable offerings, debuted at Sephora to bring much-needed relief to our VIB Rouge–primed wallets. Now, ColourPop will be available at Ulta, giving makeup-lovers more chances to buy the affordable eye and lip colors. The two companies will partner to create exclusive products in addition to selling ColourPop's fan favorites. The brand also teased possible new foundations.
"As ColourPop continues to expand and branch out into new product categories, specifically in the complexion space, we wanted to provide an in-store experience that allows consumers to experiment and play in real life with our portfolio of cult favorite products for the first time," Laura Nelson, the co-founder and president of ColourPop, said in a press release.
Ulta will stock an assortment of ColourPop items like Super Shock creamy eye shadows and powder highlighters, Ultra Matte liquid lipsticks, the Element of Surprise shadow palette, and the 12-shade Double Entendre shadow palette.
The exclusive products will include the nude Trifecta lip bundle and the Wicked Trick lip bundle, which includes ColourPop's best sellers like Tight Fit (peachy pink), Echo Park (peachy nude), and Top 8 (rosy brown). Both bundles come with three lipsticks, which can be mixed to create custom colors. New products include the neutral First Charmer foursome shadow palette, and the warm nude Dream Fever foursome shadow palette. Each comes with four shades, in matte, shimmer, metallic, and chrome finishes.
ColourPop is now available at select Ulta stores.
If you buy something through our links, New York may earn an affiliate commission.